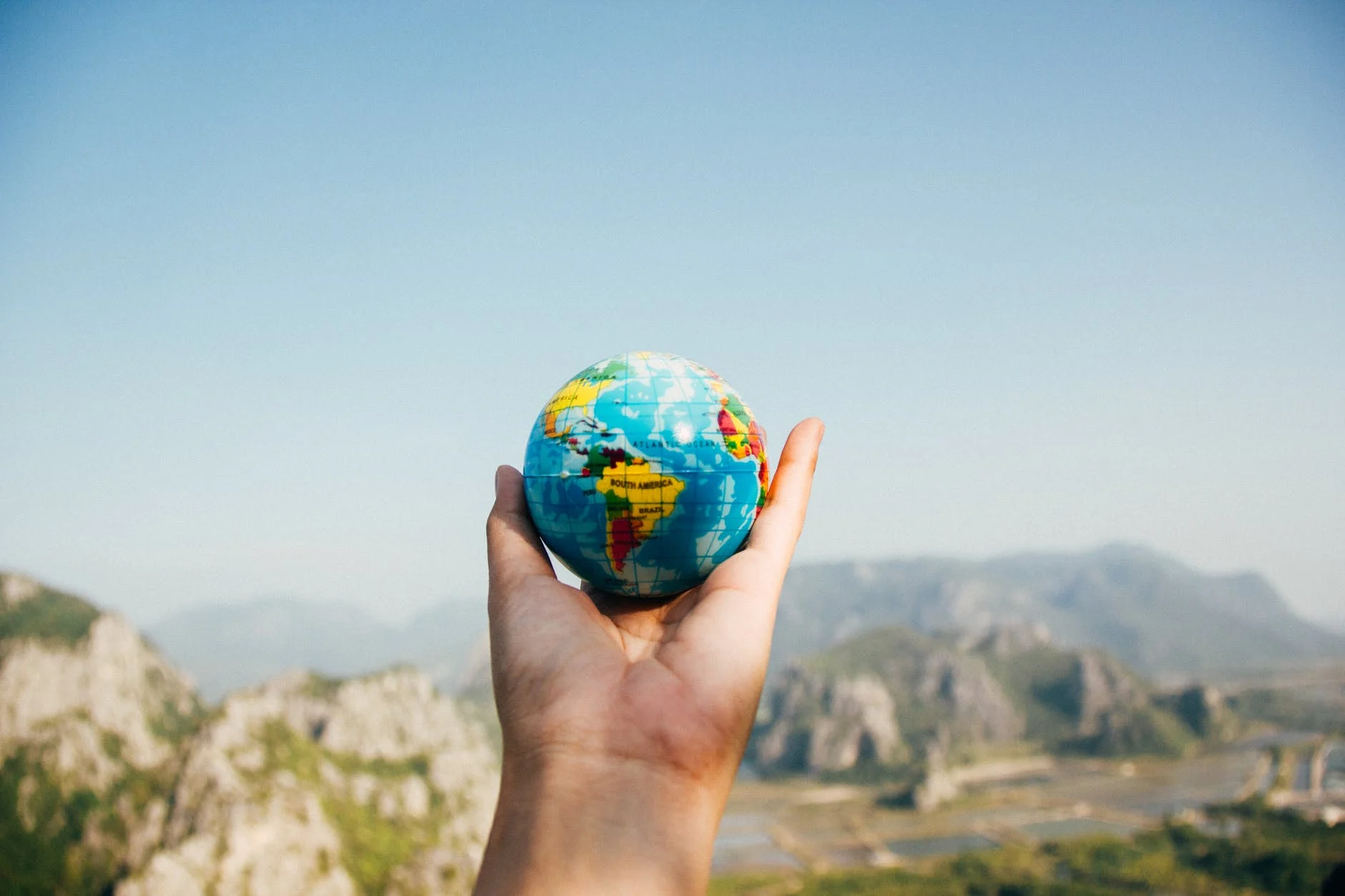 If you wish you could travel more but don't have the funds, you are not alone. Travel is one of the most expensive hobbies you can have, particularly if you love seeing parts of the world which require flying long distances. Nowadays, wealthy young people are experiencing 'gap years' which give them the opportunity to spend time in other countries, cultures and climates. Unfortunately, those of us who missed this phase simply because we were born too soon for the gap year trend to take off, are left still wanting to travel the world and see the sights.
During the COVID-19 pandemic, thousands of travellers around the world had to get emergency flights home, while other prospective holiday-goers had to cancel their forthcoming trips. This has caused chaos among airlines and travel companies such as STA Travel, who announced recently that they have been forced into administration by the crisis. So how does the future of travel look, and even more importantly, how can we learn to see the world on a budget? Here are eight ways you can engage in your future travel plans while staying frugal.
Fewer trips, better planning.
For some reason, it has become fashionable and 'normal' to go on multiple expensive holidays per year. Perhaps it is down to influencer culture and social media which tauts wealthy celebrities who are constantly jumping on first class flights to Mykonos. Perhaps it's simply the accessibility of travel, with increased travel opportunities; more flights, better airport parking, more tourist locations, more resorts – so of course, more travel. Whatever the reason, maybe it's time to stop holding ourselves to these travel standards.
One way to save money on travelling is simply to take fewer trips which are more carefully planned. Instead of holding yourself to the standard of taking three holidays per year, which will strain your finances, plan one trip you really want to take, and enjoy it. Holidays shouldn't be a source of stress, and if you are busting your bank account for it, then the chances are you won't exactly be relaxed.
Taking the train.
'Interrailing' has become a very popular mode of travel in Europe for young people who want to see multiple cities in a short space of time. But now, all over the world, there are train options which reduce your travel costs drastically.
For example, in Australia, you can take the train from Melbourne to Sydney. Yes, it takes eleven hours. But for eleven hours you will see stunning Aussie landscapes, kangaroos grazing in the fields at dusk, and be able to soak in the vibrant views. Similarly, the Trans-Siberian Railway, which goes through Russia and Asia, can take you on an unforgettable experience through fascinating cultural and environmental shifts. Want to save money on travel? Slow down, take the train, and save your budget for experiencing the cities you visit.
Road trip!
Of course, this classic option has never gone out of style. From iconic movies like Thelma and Louise to comedies like Little Miss Sunshine, the road trip is a typically American style of travel. Bundling your family into a big van with holiday paraphernalia in tow, inevitably getting lost and eating lunch in strange roadside cafés. It's not for everyone, but the road trip saves you a lot of money compared to taking a flight. Plus, you can use your own car, take tents to camp in, and make this a frugal, fun family experience which you will certainly never forget.
Bringing The World To Your Home.
How do you save money by bringing the world to you? This year, the year of COVID-19 restrictions, has forced us all to get creative and make our own fun while staying at home. This is better known as a Staycation. Instead of taking nerve wracking flights and splashing out on touristy restaurants, spend less money and bring the world to you. Spend your staycation experimenting with different cuisines; revamp your garden using discounts from NetVoucherCodes.co.uk; take small day trips around your local neighbourhood. You are guaranteed to save money and it will be a fun, safe alternative to a fancy trip abroad.
Frugal Living & Diligent Saving.
If you do want to splash out on a more lavish trip away, nobody can blame you. We all deserve a break, and to indulge in luxury every once in a while. If you are trying to save money on your trip, there are a few steps you can take. Firstly, if you know there's a particular country or resort you wish to visit, make a budget for exactly how much the holiday will cost. Next, if you don't already have one, set up a savings account. Calculate how much you will need to save per month, and the number of months left before you must book the holiday. Once you have these things in order, you have a plan for paying for this holiday.
But how can you save this money each month when life always gets in the way? It's the little things. If you buy a coffee every day for £3, that's £15 per work week, or approximately £60 per month. Similarly, if you indulge in treat-yourself activities like manicures or massages, perhaps compromise these until the holiday is booked, helping you to achieve the financial goals you set for yourself. Once you lie on that beach with your toes in the sand, you will know it was all worth it.
Holistic Holidays.
This doesn't just mean yoga, meditation or generally 'hippie' holidays – although those are great, if that's your thing. Holistic holidays can be camping, hiking, or any kind of trip which connects you to the natural world and does not suck the life out of your bank account. City breaks are generally super costly; between accommodation, restaurant foods, visiting tourist locations and museums and travelling around the city, it's pricey all round. Instead, try taking a holistic holiday, getting back to nature and staying in a rural locale. You will spend far less of your hard earned money, and the relaxing wilds of nature will calm your mind and help you truly relax.
Online Deals.
If you are looking to book your trip, ensure you utilise the widespread online travel booking resources available to you. If you find the perfect hotel, the exact flights you want to book or the ideal car hire, make sure you shop around different comparison sites to find the best deal. Use voucher sites such as Groupon to try and book tours or day trips on your holiday. You could save hundreds on these awesome deals.
Similarly, altering your travel times to outside the peak hours could help you save money. It might mean getting up super early to catch a flight at antisocial hours, but often, flights which are not at 'ideal' times cost far less. Make sure to check the provider is legitimate before you book, to avoid online scams.
Use The Off-Season.
Of course, this isn't always possible. There isn't much point in visiting a ski resort in the blazing hot summertime. But for many holiday destinations, you will be able to experience all the same things in the off-season. Research the different weather changes and when the on-seasons and off-seasons occur for the location you would like to visit. Figure out whether the off-season would negatively affect your holiday – for example, is it the rainy season? If the off-season won't affect your plans too much, take your holiday during that time for a much cheaper deal. The off-season will also guarantee fewer crowded tourist spots and will overall give you a less packed-in, busy experience.
Conclusion
Travel is expensive, but you don't have to throw out your plans completely if you need to do it on a budget. Travelling the world gives you a breadth of experience of new cultures, foods, landscapes and climates which will ultimately change how you see the world for the better. Do not be fooled by social media influencers and celebrities; your holidays don't have to include a luxury resort or an infinity pool to be worthwhile. Find new, innovative ways to take trips that suit your personality and your budget. You don't have to compromise your relaxing holiday time, just because you don't have thousands to spend on one trip. Take this budgeting advice and help yourself financially while still enjoying an amazing holiday experience.