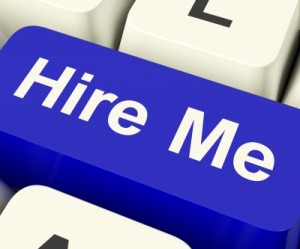 Do you need a staff writer or freelance blogger to help you with your blog? I can offer a range of freelance services including staff writing, marketing, blog commenting and managing the admin for your blog.
I'm very hardworking and reliable and pride myself on never missing a deadline! My personal finance blog here at Disease Called Debt is a good example of my writing style and I can provide separate samples of work done for other clients upon request.
Staff / Freelance Writing
Disease Called Debt is a personal finance blog focused mainly on debt payoff and saving money – however, I can also write about marketing, planning and organising, work, life and relationships, crafts, cats, dogs, hamsters and many more topics! I'm able to research and write on specific niches and am available for unbiased product reviews.
E-Book writing
Need a high quality e-book writing but don't have the time to do this yourself? Just let me know the topic you have in mind for your e-book and I'll provide you with a proposal as to how I can research and write it for you.
Blog / Forum Commenting
I love reading other blogs and commenting on great articles. If you're finding that you don't have as much time to network with other bloggers, I can help! I can also help you to add your voice to discussions in forums relevant to your niche.
Social Media Promotion
Having a social media presence is becoming increasingly important these days. I can promote your blog, product or service through my own social media profiles or I can help set up and maintain yours.
Proofreading / Editing
Need a second pair of eyes for that important article or lengthy e-book? Sometimes we can become very close to our work and occasionally spelling or grammatical errors can go unnoticed!
Image Sourcing
Hunting for the right images for your latest article can take up valuable time. Whether you have an account with an image stock company or are looking for free images, I can help free up your time by searching on your behalf.
General Blog Design and Admin
If you need help tweaking the design for your blog, installing plugins or getting your categories in order, I can help. Or perhaps you need someone to look after your blog while you're taking a break? I can make sure your blog runs smoothly, posting your articles on your behalf and taking care of replying to comments.
Blog Header Design
A good blog header can really make your website stand out. I can create custom blog headers using images that you like or based on your logo, colour scheme or other criteria. You'll be supplied with all the original files after the design is complete. If you'd like to see examples of blog headers I've worked on, please let me know.
For more details on any of my staff writing / freelance blogger services or if you'd like to enlist my help for something more bespoke, then I would love to hear from you. Please get in touch.
* Image courtesy of Stuart Miles – FreeDigitalPhotos.net