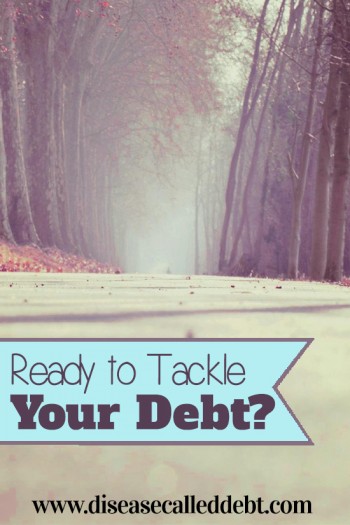 The decision to pay off your debt is the best financial decision you'll ever make!
Debt does nothing but wear you down and hold you back from the many opportunities that will cross your path.
Can you imagine a debt free future? Maybe not right now, but one day, debt freedom could be yours.
Paying off debt is difficult because it takes focus, willpower and hard work, but don't let this put you off. It certainly is possible – there is always a way out of debt.
In the debt section of this site, you'll find amazing debt success stories, debt elimination tips, debt help articles and much more to help you in your journey to pay off your debt.
Take a look around the debt section here:
1. Paying off debt – the highs and lows and everything in between about debt payoff.
2. Debt success stories – real life stories from people who have successfully cleared their debt.
3. Debt elimination tips – handy tips to help you speed up your debt repayment
4. Debt help articles – this section is continously being updated and explains more about ways you can manage your debt.
5. The Gift of Debt – this is a free eBook that you can receive if you subscribe to this site, using the box at the bottom of this post.
Every week, more articles are added in this section, so please keep checking back for more information to help you pay off your debt. If you're really struggling with your debt, don't panic! Please seek advice from a professional debt advisor who will be able to talk to you about your own personal debt situation.
In the UK, you can contact StepChange and National Debtline who are debt charities that will offer their advice and help for free. PayPlan also offer free debt advice and help too. I'm not a qualified debt advisor but I can certainly point you in the right direction of help, so feel free to get in touch!