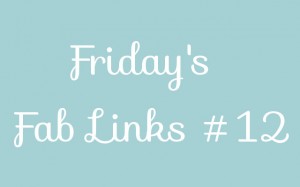 Hello there! Hope you've had a great week? I've been focusing a lot on my blog this week and doing some 'reflection' on where I am right now with my debt situation and my priorities for what I want to do work wise in the future.
I've actually written my first list of goals which I may share at a later date! I just wish I had more hours in the day to do everything I want to do but I need to stop being so impatient I guess. One action I took this week which I'm quite pleased about was to put up my 'Hire Me' page!
I hope it's not too soon in my blogging career to be offering my services but I would like to earn extra income so I can repay the debts a little bit faster (this is one of my goals of course!) and this seems like a great way to get the word out. So if you need any help with writing or blogging tasks or know someone else that might, I'd be ever so grateful if you would consider me!
In terms of blogging, I've been writing more posts lately in the background and am still really enjoying what I'm doing here. 🙂 I tend to post on Mondays, Wednesdays and Friday with the odd bonus or guest post in between! I have another blogging question that I wanted to ask you wonderful PF bloggers out there. It's about social media stuff… do you find that Facebook works well for your blog? Or do you prefer Twitter or Pinterest even?
I seem to be using Twitter more frequently and my Facebook page doesn't seem to get that much traffic as yet. It's probably not helping that I don't actively promote this page to my personal Facebook friends or contacts given that I blog anonymously. (Not sure how long I can sustain this for!) Speaking of Facebook… could I be a tiny bit cheeky and ask you to 'like' my blog Facebook page if you get a second? I won't mind if you do a great big belly laugh when you see how many likes I've achieved so far! 😉
Now back to the main feature: my fab links to great personal finance reads this week!
Ramona from Dojo Blog wrote a really helpful article on Freelancing: How to start working as a freelancer on Elance. This is something I've been considering doing so I found Ramona's advice really useful, particularly the hints and tips about setting up an account and how to manage clients.
Girl Meets Debt wrote a great post called: Have Debt? Don't Punish Yourself! GMD explains how although she is fully committed to paying off her debts, she will treat herself to life's little luxuries sometimes. I like GMD's realistic attitude here because living frugally to the extreme is damn hard! I gave up drinking alcohol recently which was probably the one area where I spent money for a 'luxury' of sorts, but I will still be buying the odd treat from time to time. If you're likely to be paying off your debt for a long time, living frugally to the extreme could be pretty difficult to sustain.
Eva from Girl Counting Pennies shared some great tips in her post How I Spend Very Little On Groceries. Eva has been doing so well with her expenditure lately, so I enjoyed reading just how she manages to stay within her tiny budget for groceries!
Brian from Luke1428 told his scary story – Our Nightmare on Rental Street: Evicting a Tenant. The hubby and I rent out our old house because the current market means that if we sold it, we'd lose money at the moment. We don't make much profit from it at all because the rent only just covers the mortgage on it. Brian's story has made me realise that we need to be treating this whole affair like a business and have an emergency fund because if we had a tenant like Brian did, we'd be up sh*t creek without a paddle in no time at all!
If you have a toddler like I do, then take a look at Femme Frugality's post: Fun & Cheap Fall Toddler Crafts. My little girl loves craft activities and I must admit I get a lot of enjoyment out of helping her paint and make stuff.
Have a lovely weekend everyone!
Posts I've written this week:
Related posts:
Image © A Disease Called Debt