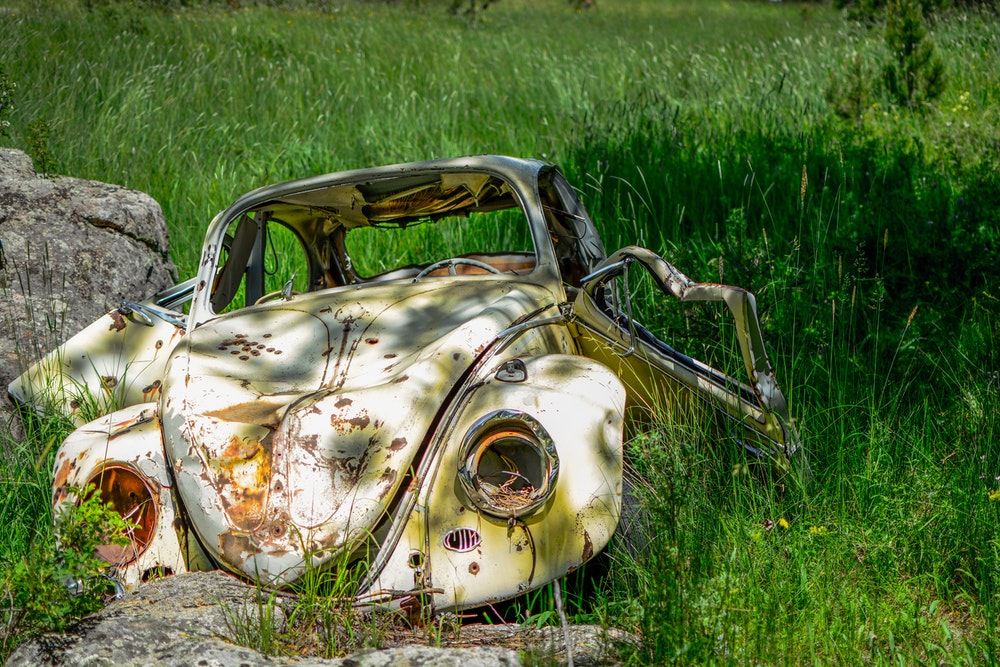 Living in the modern world can often feel like a very risky job. With criminals on the streets trying to take your money, people on the web trying to get your data, and a combination of the two, it's easy to see why people would feel uncomfortable without the right sort of protection. Insurance can cover pretty much everything, nowadays, and is worth investing in a lot of its different forms. To help you out with these parts of money, this post will be exploring some of the most important coverage you can get, along with some of the tools you can use along the way to make sure that you're properly covered.
The Coverage
There are loads of different things out there which could make it hard for someone new to present their product or ideas, as they will get swept away by someone else's. Some schools will intentionally, of course, take from one another. Others, though, will never make you question your safety. Below, you can find some examples of this at work, along with some of the ways to help you to choose the right option.
Car: In a lot of places, being a driver also comes with the responsibility to cover yourself and those around you with some insurance. With there being loads of different cars on the road, it would be hard to make sure that drivers are always able to pay for damage which they cause, as the amount available will always be changing. Insurance can solve this for you, covering damage to everyone's cars if you buy the right kind to protect you.
House: Unlike your car, your home is unlikely to sprout wheels and roll down the road, and you won't have to worry about it being damaged by other buildings. Instead, natural disasters, bad weather, and other destructive forces will be the ones hitting the hardest. To make sure that you can afford to fix any issues caused by this, it will be worth looking into some basic home insurance which will cover the outside and in.
Contents: The cover you buy for your home is often able to be extended, and can include a lot more than just the building itself. Contents insurance is designed to save you from burglars, robbers, and even simple loss, making it great for those with a lot of valuable items to carry each day. In some cases, this will cover possessions while you're out of the house, but this is worth checking to avoid getting caught out.
Health: Your health is by far one of the most important things you have. Being able to cover this part of your life is something a lot of people ignore, footing the bills when it comes to going to hospital themselves. This can be incredibly expensive, though, especially when compared to a small monthly fee which is all it will cost to keep yourself safe. In a lot of cases, this sort of coverage will come with some freebies, too.
Life: You won't be able to rely on your health forever, and people get hurt in accidents all the time. If you have a family relying on you, this could be a stressful idea, with life insurance being one of the only ways to solve it. Though it may feel morbid to insure your own life, this sort of product can ensure that your loved ones are looked after if anything happens to you, and it isn't too hard to get started with it.
Legal: Finally, as the last area to consider, it's time to think about the law. If you do something which negatively impacts someone else in society, you usually have to pay some sort of price. Companies like Quittance Legal Services will be extremely helpful during times like these, being able to handle any court proceedings and agreements for you. To be able to afford it, though, you might need some legal cover for a couple of years beforehand.
As you can see, there are loads of different kinds of insurance which can be used to protect different parts of your life. From your money to your physical health, it's always worth looking into insurance when you're taking on a risk, as this will make it a lot easier to feel confident in the decisions you're making. Of course, though, it doesn't stop here.
How Do They Work?
Insurance only works because of the size of the companies selling it. Pooling huge amounts of money together, these businesses are able to create a fund which can be used for any claims which have to be settled. This money comes from individual policyholders, making it cheaper for everyone to stay protected, and relying on the fact that most people will hardly ever have to make a claim. The risk which insurance companies take on at this stage is what dictates the price of the premiums you have to pay.
Of course, though, it doesn't really matter where the money will be coming from, as long as you're able to get your hands on it. This isn't always as easy as making a claim, unfortunately, and a lot of people struggle to go through with it. To help you out with this stage, you can find some of the steps you will have to take in the lead up to asking for a pay out. With the right kind of evidence, anything should be possible in court.
Stage One – Let Them Know: When you have a car accident, get robbed, or have any other reason to claim on your insurance, it will be worth calling your provider to let them know. You won't quite be ready to make your claim just yet, but you will still be able to start a paper trail related to your case. This also gives you a chance to figure out exactly what you will need to provide to make the process go as smoothly as possible.
Stage Two – Collect Your Evidence: In most cases, you will be required to provide evidence to your provider to prove your need for the claim. This could be in the form of CCTV footage, documentation from the police, and anything in between, and the best options for you will depend very much on your case. Throughout this process, it can be worth creating a couple of copies and backups of your data to make sure that it doesn't get lost.
Stage Three – Make The Claim: Once you have all of your evidence in order, it will be time to start thinking about making the claim itself. For a lot of people, this will be a new process, and it could be daunting at first. In reality, though, the phone call will usually be brief, with the person on the other end being very friendly. You will often have to wait a couple of weeks before you hear back with the results of the claim you've made.
Stage Four – Fighting Rejections: If you're making a legitimate claim, it's very unlikely that a company will reject it. Sometimes, though, mistakes are made, and you will have to work hard to stop them from impacting you. There will usually be an appeal process which comes along with this, making it nice and easy to fight back to get your money. You shouldn't have much trouble here if it is a mistake which has lead to the rejection.
Stage Five – Getting Back On Track: Finally, as the last stage in this process, it will be time to think about what you will be doing to get back on track. Insurance companies will often give you money as a lump sum, and you will have to pass it on to the right people to get things cleared up. Of course, this will always impact your future premiums with the company, and could make your insurance cost more going into the future. When you don't have much choice, though, it's better to have something in place to help you.
Insurance in a complicated product, and it can be hard to know what to do when you find yourself in need of its help. In reality, these companies often choose the friendliest of their phone operators to cover this part of their call centers. This ensures that people are kept happy when they are feeling worried, while also helping to keep the process going smoothly. You can do your part to assist with this, and a lot of employees will work extra hard on your claim if you have shown you care about their time.
Hopefully, this post will inspire you to start working towards your own insurance network to start covering each part of your life. A lot of people struggle with this work, finding it hard to know what they need for the risks they face. You may not need to get everything in this post, but it will be still be worth thinking about them, especially if you have a family on the rise.