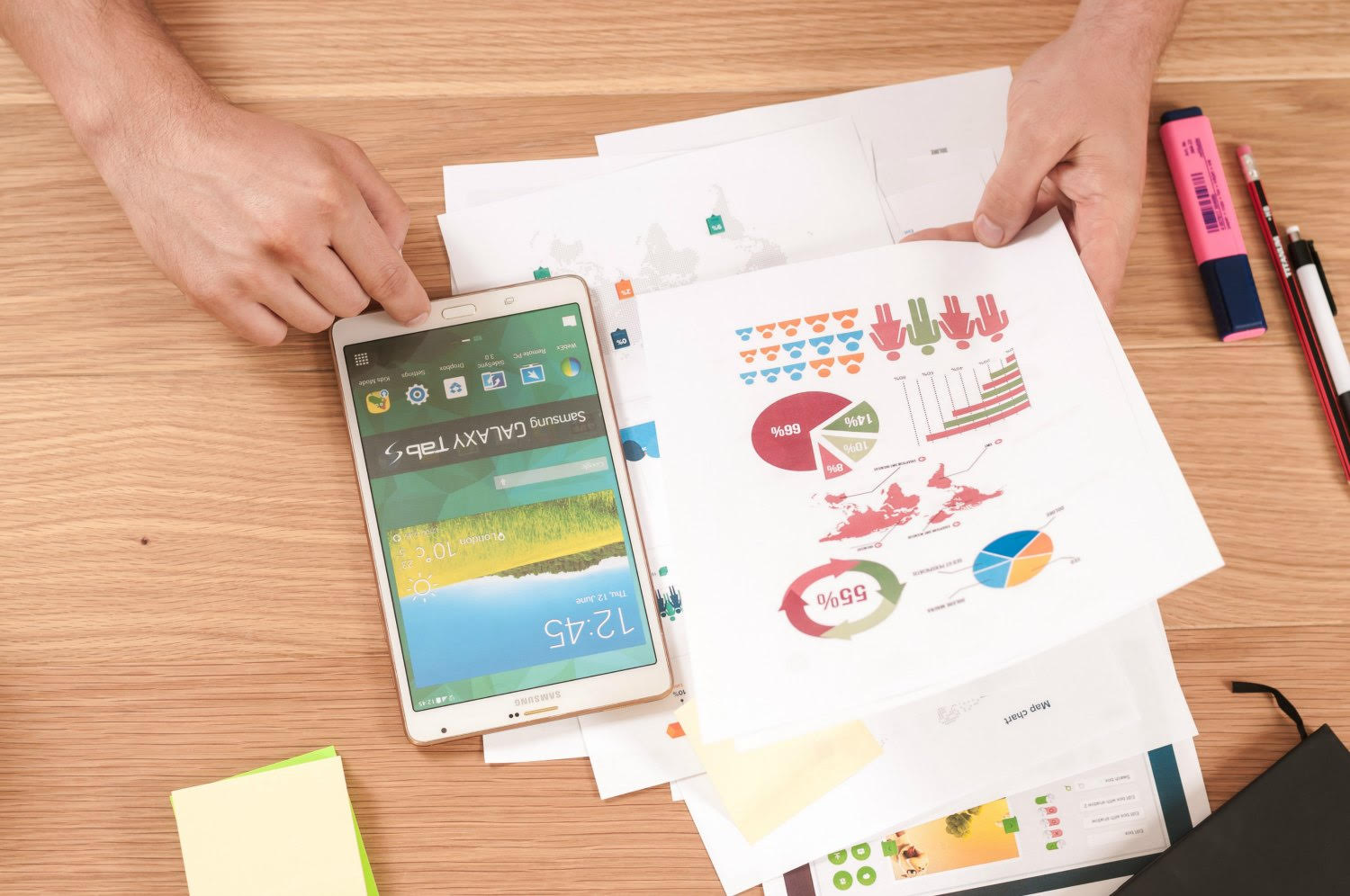 Towards the end of 2017, research suggested that the average person in the UK has approximately £8,000 of debt and that doesn't include mortgages repayments. This figure includes money owed on credit cards, car finance and unsecured loans, with many people also admitting to having maxed out cards and overdrafts that are always in the red.
These figures can be quite concerning especially if you are already to struggling to manage your finances on a daily basis but for many people the issue is simple – overspending. You may think that you have a handle on your personal expenses but a coffee here and a takeaway there, all adds up to a larger weekly expenditure than was originally planned. Admitting that you overspend is the first step in resolving the issue but if you need a sharper shock to make some changes, take a look some of these handy tips to get you back into the black.
Are you stuck in a debt spiral?
If you add a little amount to your credit card each month, it might seem like a menial figure but if you're not clearing it, it can soon become a larger and more expensive problem. Taking stock of the impact of how this will affect you and your family might make you think twice about putting those purchases on plastic. The result of this is if you are spending more than you earn on a regular basis, you are borrowing to fill that gap. When your salary hits your bank account, it goes straight into the debt you're incurring and then you have to borrow again to fill that gap, the cycle never ends.
If you are in this frustrating situation, a short sharp look at why you are overspending will quickly highlight the problems and could scare you into changing overspending habits. In some cases asking for help is vital in ensuring you can live within your means. If you are struggling with debt and have experienced overdue letters or contact from companies you owe money to, this may cause a huge amount of stress on top of the situation you are already trying to resolve. Owing debt can be a worrying time so if you are contacted by a debt collection service such as Scott and Co, there are various resources to help you deal with paying back the debt without unnecessary Sheriff action.
Tips to help you stop unnecessary spending
For many people resisting the urge to splurge can be a tricky task. To make spending decisions a little easier, there are some golden rules to consider before each purchase.
If you want to buy something but know you can't afford it, ask yourself:
Do I really need it?
Will this purchase put me into my overdraft or am I going to use a credit card?
Is it cheaper somewhere else?
Even if you can afford it, you may also want to ask:
Will I use it?
How many uses will I get out of it to warrant its cost?
Is it cheaper elsewhere?
Plan everything and challenge yourself
It's no surprise that planning and budgeting is a clear winner when trying to manage finances but it can also create a rut for the same boring expenditure and habits that will actually tempt you back into bad ways. Mixing up your shopping list and leaving the cards at home, makes a routine shopping trip more interesting, as you try to stick within your set budget. If you decide to buy something new, why not consider getting rid of older items, you could also sell it to make some extra cash for the new purchase.
If you fancy a night out, why not try something a little different and give yourself pocket money to limit splashing the cash on numerous rounds of drinks for friends. Starting a new hobby is also a great way to pack out your time so you're not tempted to spend on unnecessary and unhealthy habits.
Don't let your lifestyle rule your finances
When you change your mindset about the type of lifestyle you think you should have and focus on how you can get the best lifestyle out of your typical earnings, you will then start to appreciate that expensive holidays, flashy cars and designer buys in the long term will not make you happy especially if you are in a spiral of debt to maintain it. Creating your own living standards and not aspiring to someone else's is a major step in making you financially happier and enabling you to get out of this debt rut.