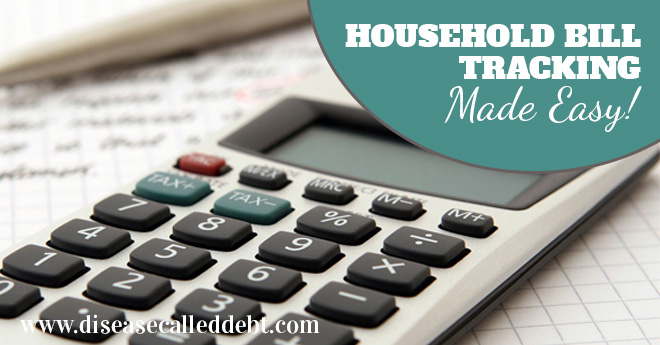 At least once a year, I like to do a detailed check on my regular household bills to see if I can save money by switching providers.
The only thing is that I often leave it right until the last minute when some of my services are due for renewal before I actually embark on this task.
I get reminders of course, but unless I'm focused on scrutinising my bills the day I receive them, the chances are that I won't really take in exactly when my renewals are due until the day before – or on occasion – after the renewal date has passed!
To make matters confusing, I seem to have a mixture of paper bills as well as online bills! So, this whole process usually results in a last minute panic and a great big hunt online for the best deals.
Recently, I've been trying out a relatively new UK service called Onedox which aims to put a stop to the arduous task of keeping on top of household bills. It has some benefits I thought my UK readers might like to know about!
Onedox – what it is and how does it work?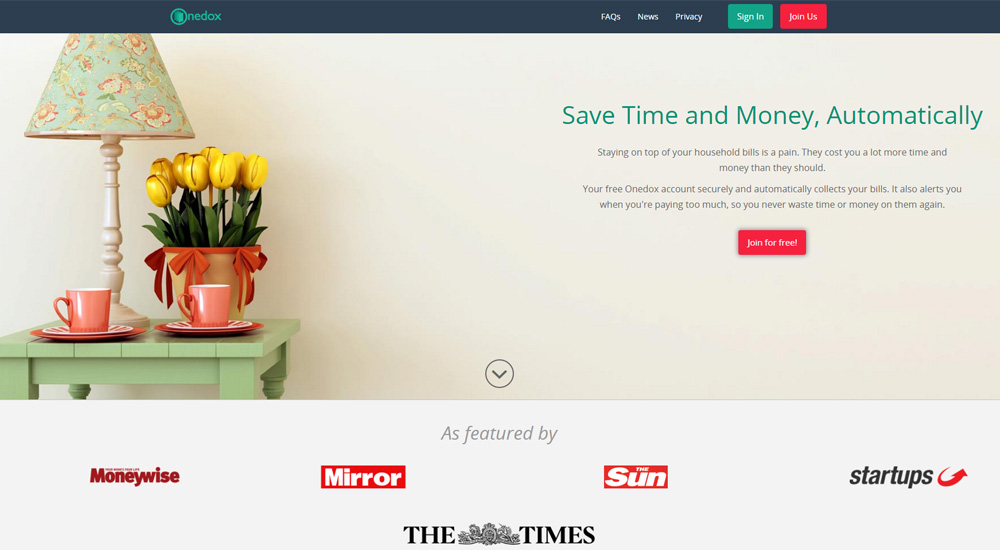 I've tried quite a few budgeting tools out during my time a personal finance blogger and this one offers something unique.
Rather than tracking your spending and telling you whether you're wealthy or broke, Onedox (which is a free service) tracks your household bills such as gas, electric, landline, broadband and mobile bills and tells you when you can find a cheaper deal. But that's not all!
Onedox gives you an overview of all your household service providers all in one place. You can link up all of your accounts to Onebox by inputting some identification details and then you can view them all in the Onebox dashboard.
Most major service providers are supported, such as BT, Sky, Virgin Media, E.ON, Scottish Power, British Gas, EE, Orange and O2 (to name a few – there are more).
Once your accounts are linked up, Onedox pulls through your documentation – your bills. If you're in a contract with a provider, Onedox will notify you of renewal dates and alert you to better deals on the market – without you having to do the legwork.
How Onedox can keep you sane when it comes to managing your household bills
For me, one great benefit of using Onedox is being able to find all of your household bill statements in one place. I can never find my bills when I need them. You can access all of your statements from each account that you link up from the Onebox dashboard – and download them too if you want to (see screenshot of my dashboard above).
In addition to your household bills, you can also link up your car. Onedox will check that your car is taxed and MOT'd and give you the date of expiry for each! As someone who has been known to drive around without tax for a few months because of being forgetful, this is super useful!
Check out the screenshot of my car details (below) after I linked it up at Onedox. Good to know that I still have a couple of months before worrying about car tax!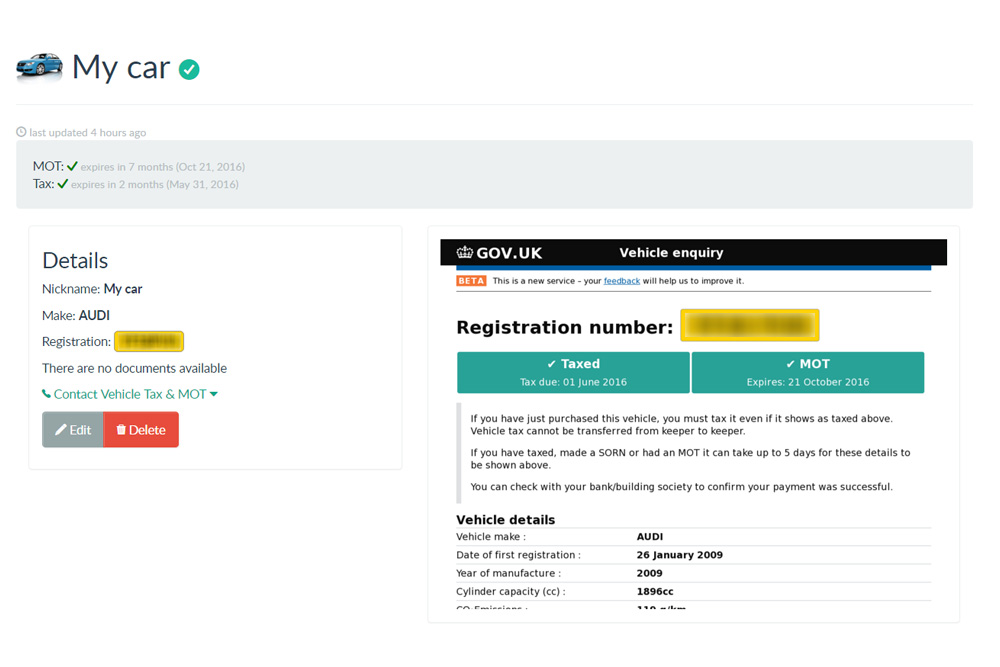 Is Onedox safe to use?
I must admit I was a little worried at first about linking up my account details for each of my household bill providers. So I checked out the security features of Onedox and found that they have a very detailed data privacy policy which covers how personal data is used and the technical measures that are in place.
These measures include bank-grade Transport Layer Security (TLS) encryption for secure data transfer and the use of Amazon Web Services (AWS) data centres that employ electronic surveillance, multi-factor access control and which are staffed 24×7 by security guards.
In addition, Onedox continually monitors and updates their systems to ensure they are protected against the latest cyber threats.
Onedox – management of household bills in one place
From what I've seen of this service, I think it's useful for someone like me who could benefit from having household bill details together in one place. I just wish that other bills that I struggle to keep track of could be included, such as insurances. This site is still in its early stages, so maybe they will add those in at some point. That would make my life even easier!
For those of you that live in the UK, Onedox is worth checking out if you want some organisation in your life when it comes to your household bills.
Do you have a system for managing your own household bills?
*Collaborative post – more info.