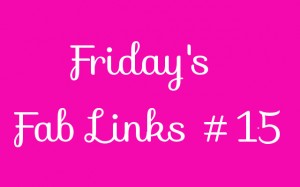 Hello everyone! How has your week been? Mine has been pretty good! This week the hubby and I made an overpayment on our debts which was extremely satisfying. Making payments like this is a real highlight for us these days and it genuinely is something we look forward to each month. It feels like we're giving ourselves a nice present with each debt repayment we make!
Yesterday evening, I took our daughter out trick or treating for the first time (and it was actually the first time I've ever been trick or treating too)! I was amazed at the amount of effort so many people go to for Halloween!
Most of the fellow trick or treaters that we met whilst out were dressed in the most creative (or downright scary) costumes ever! My favourite costume was featured on some guy dressed in toilet roll paper from head to toe just like a mummy. He looked brilliant!
Some of the houses that we visited went to town on dressing up their windows and doors with Halloween spooky accessories. I felt like we hadn't put much effort in with my daughter's pumpkin mask and witch's dress. Next year, we will spend a bit more time planning for it I think!
Anyway, here's my favourite fab links from this week:
Laurie over at The Frugal Farmer wrote a great post about Taking Frugal to a Whole New Level. She has gained a fresh perspective in terms of saving more money thanks to The Prudent Homemaker, particularly through buying groceries in bulk and making her own laundry detergent! I thought I was already saving money by buying some things in bulk, but looking at Laurie's post and The Prudent Homemaker site, I can definitely save more money over a long period of time by building a better stock of staple produce like rice, pasta and potatoes. I'm inspired to create my very own pantry!
Girl Meets Debt has a had a brilliant month for debt repayment and this has made a real dent in her student loan! I love reading posts like this because I know how much it means to GMD to clear this debt and she's working really hard to achieve her goal. You can read how she did at her post: End of October 2013 Debt Repayment Update.
Amanda from My Life I Guess explained how she got into debt in her post: My Debt Story (and 100th Post!). I really like how Amanda tells it like it is and I'm sure lots of people will be able to relate to this article. Congratulations to Amanda on her 100th post!
As well as reading personal finance blogs every week, I also try to learn as much as possible about blogging given that it's now a passion of mine. 🙂 Dojo Blog published a useful post on: Make money blogging: Promote only the products/services you believe in. As much as I'd like to monetise this blog (which I've now attempted slightly with Adsense), I think this is important advice to bear in mind as I certainly don't want to alienate my readers now or in the future in any way!
I really love anything to do with crafts. I don't know why seeing as I'm not that good at making anything in particular but I really enjoy knitting, feltmaking, jewellery making and I can't wait to try my hand at crocheting and embroidery if I ever get the time. So I loved this post by KK at Student Debt Survivor on Made With Love: My Homemade Christmases Past. KK is so talented and if you are a Twilight fan like me, there are some 'must see' mittens just like those which Bella wears in the film. I need to make some of these (somehow)! Making gifts for people at Christmas or for birthdays is a really good way to cut down on spending.
Have a great weekend everyone and I'll be back on Monday!
Posts on A Disease Called Debt this week:
Posts I've written elsewhere this week:
Related posts:
Image © A Disease Called Debt