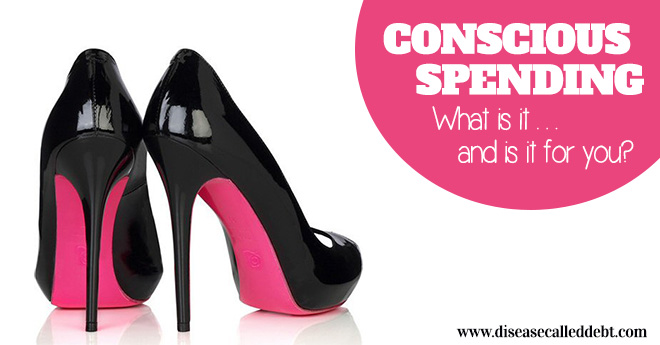 I have a great guest post for you today on conscious spending from Adnan who blogs over at The Money Habits. Be sure to check out his blog after you've read his post below! If you're a blogger who is interested in guest posting, please get in touch!
I'm a big fan of Ramit Sethi – one of the very few personal finance/psychology bloggers who has achieved great success through blogging. Ramit and I share same historical background and geography – he is from India and I'm from Pakistan.
Ramit's ideas on frugality are really interesting and JD Roth of getrichslowly.org seconds his thoughts on this too. Both these superstars of personal finance fiercely suggest that it is ok to spend $5,000 per year on shoes if you can cut back mercilessly on things which don't have value for you.
The theory on conscious spending seems simple – don't deprive yourself of joy in getting things you absolutely love and get rid of expenses on things which are of no value to you.
For example, if you love having expensive shoes, it is ok to spend as much as you want on them provided you pay yourself first. After maxing out your pension pots/ISA allowances and meeting other short and long term financial goals, you can spend the rest on things you absolutely love.
The idea sounds simple but if you dig deeper, it is not as simple as it is suggested. Here is a short list of what is right and wrong with this method of spending:
Needs vs Wants vs Value
Any marketing guru can tell you the difference between needs and wants – simply put, a need is something which is needed to survive and want is something that you desire to have. The more you spend on your needs, the less will be available to spend on wants – things which you really want to have.
To ensure that you spend as much as you like on your wants, you have to reduce your expenses on needs otherwise you will be left with little to spend on things you absolutely love to have.
What is difficult for an ordinary person like me is to first distinguish between needs and wants and then rank my wants according to their value.
Let's say, for me, having latest iPhone model is a want and I also want to have the latest Apple Mac. What value should I put on the iPhone and how shall I rank the Apple Mac?
One simple answer is that I would rank them according to their utility, but measuring utility is something which economists haven't even been able to measure yet. So how can I say that having expensive shoes gives me more utility than having the latest Apple Mac?
It isn't that simple.
I disagree with those advocating conscious spending on this point of measuring value. What is value and how can I say that buying £100 Clarks shoes is a more satisfying purchase than buying almost identical shoes for just £5 at ASDA?
Essential vs. Discretionary Expenses
Conscious spending can only be done for discretionary expenses – expenses which you can avoid, cut back or increase spending on. For essential expenses such as your mortgage payments or monthly bills etc. you have to set a fixed amount every month before you can divert your remaining available cash to spend lavishly on a few discretionary expenses and cut back on others.
Before you start following Ramit's advice, it is better to actually find out your essential and discretionary expenses. Essential expenses are dedicated expenses and if a higher portion of your cash goes towards dedicated expenses, less will be available for spending on discretionary items.
First, you have to find a balance between the two before you can indulge in a spending spree on shoes.
You are left with enough money after paying yourself first
The basic or the beginning point of following this approach is that you need to have enough money after you pay yourself first.
You should be earning enough to first max out your pension contribution or achieve any saving goals such as mortgage down payments. To effectively set up this system, you have to decide what percentage of your income will be spent on which category of expenses once you meet your more essential commitments such as credit card bills, retirement savings, college/university fund etc.
Higher percentages should be allocated to items which offer you more value and smaller percentages should be assigned to expenses which are not so important for you.
You cut back on other expenses
Conscious spending suggests you spend on what is most important and cut back on things which are not important. JD Roth gives an example of paying $200 month for a gym membership because he lost 50 pounds in last 18 months through joining that gym.
He balances this expenditure with cutting back on driving as he bikes or walks most of the time. (If you can walk 10,000 steps a day and lose same amount of weight, what is the point of spending $200 a month on gym?? JD?)
Spending on things which are important
One of the biggest fallacies of modern life is that personal satisfaction comes from spending. However, it is our wealth/accumulation of wealth which gives us more satisfaction than spending it and if you have any doubts, you should read "Millionaire Next Door" which outlines the lives of many millionaires in the US who live a frugal life and derive satisfaction from their wealth. (I hope one day a book will be written on the lifestyles of UK Millionaires too!)
Balancing positive and negative goals
Research on happiness suggests that we drive more happiness if we set positive goals. Goals such as spending £5,000 on your next trip to France can give you a real happiness boost compared to the goal of cutting back on lattes.
Following a negative goal of cutting back on lattes may easily be missed because it does not impress our genes. It does not make us happy – and so we don't care that much if we fail to cut back our expenses on it.
And you know what happens if you follow your positive spending goals? You spend more on both your positive and negative spending goals. You spend as much as you want to on things you love and you fail to track or manage your other smaller expenses.
No doubt you are in more control when you consciously decide to spend more on one item but what yardstick should you use to measure how much value a £100 pair of Clarks shoes is going to give you?
Maybe my friends will envy me? Or maybe by wearing this pair of shoes makes me acceptable enough in the social circles I move in? Or maybe I just bought them because my boss wears the same shoes? Just to keep up with Joneses!
If you break down this method of spending, you will find that it is driven by external forces. I may like to join the Virgin Active Health Gym and subscribe to their most expensive plan – just because I feel that it will make me thin and healthy. But the question I should ask myself is, "Do I really need it?"
Can I get almost the same benefits from a gym with a much lower fee? I'm frugal enough to find a gym which offers me the same value for a cheaper price.
Conscious spending to me therefore isn't that simplistic in nature as it is portrayed. You could spend lavishly on things due to peer pressure and if you are not in total control of making your own purchasing decisions, conscious spending is going to cost you a lot in the future.
Author bio: This post has been written by Adnan, a blogger who writes on Small business, personal finance, startups, success, and productivity. You can read his regular blogs at Fit Smart Business.
As well as checking out Adnan's blog, there's something else you should take a look at today too! Liz from Friday Night Shenanigans is running a
fantastic personal finance giveaway which ends today
. Included in the giveaway is a copy of YNAB (You Need A Budget), 6 books including One-Page Financial Plan, Finance Action Hero, and The Money Book for the Young, Fabulous, and Broke, as well as a spot in the Conquer Your Finances e-course. For your chance to win,
click here to enter
!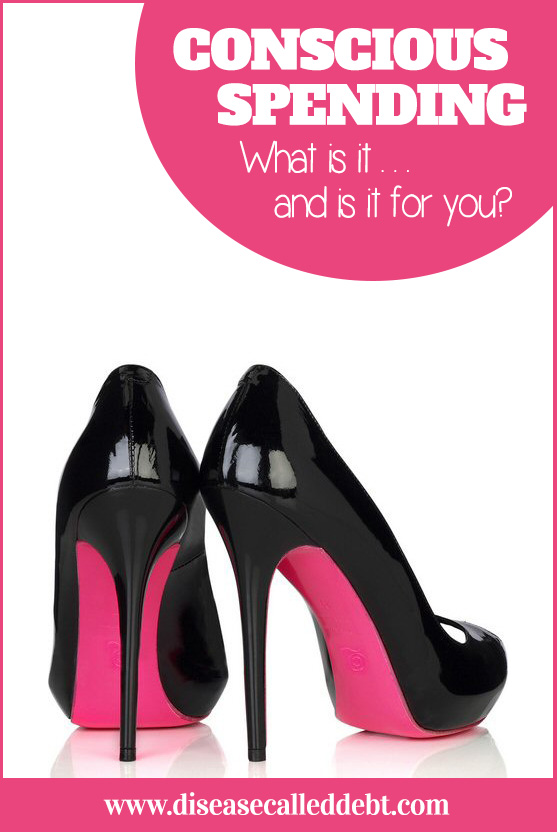 *Image courtesy of Flickr.