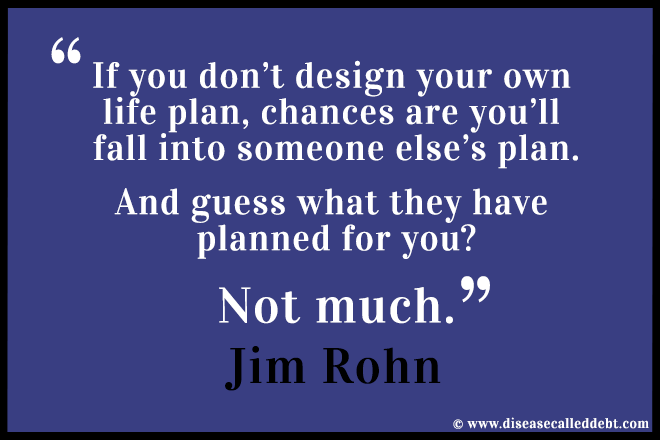 As the title of this post states, paying off debt is actually helping me to change my life for the better – and in different ways too.
When you're on a mission to pay off debt, there are certain financial sacrifices that you might need to make and a definite lifestyle change of sorts as you squeeze your budget and cut out unnecessary costs.
If my experience is anything to go by, you might have to decline social engagements and start eating at home more rather than eating out and start calling all your service providers to check you're on the best deal possible. You'll start looking carefully at prices when you're out doing your grocery shopping and buy more own brand products rather than branded items. You might even start wearing more layers in the Winter instead of turning your heating on more often!
But if you're committed to paying off debt with a passion, then you might just find yourself making some other changes too. The kind of changes which reflect on how you think about money, how you spend your free time and what you want to do with your life in the future.
Change is always good
I started this journey to pay back my debt with one goal in mind – to get rid of the dreaded debt once and for all so I could live my life like everyone else. Like normal people do, you know? Without all the worry and stress that comes with living in the shadow of debt. Without having to think carefully about every single purchase that I'm making and without feeling guilty about simple pleasures like going out for dinner once in a while.
I didn't expect my goal to change all that much. But you know what? It has! Yes, I still want to be debt free more than anything. I perhaps won't feel quite as guilty for having the odd meal out. But over the last 18 months, the process of paying off debt has changed my views about money totally.
Before I started paying off my debt, I thought that having a comfortable amount of money was reserved for those people who are uber succcesful, having worked their way up the corporate ladder to a high managerial position, working all the hours God sends. Basically workaholics. I also thought that another batch of people who have money are those born with it, through having rich parents; the kind of people who never have to work and go out to lunch everyday in their designer gear. And lastly, good looking celebrities seem to have a fair amount of cash too.
I never thought that it would be possible for someone like me (a parent in debt trying to run a business from home) to think that financial success would be within my reach. Now I don't want to sound like I'm putting myself down, because I'm not. Don't get me wrong, I definitely don't earn a fortune now. I'm still on a low wage because of the fact that I'm trying to work doing my own business around my daughter. But before I started tackling my debt, I was bad with money and I didn't appreciate the money I did have. I wasted so much money in the years before I had my wake up call. I was a slave to my debt and trapped in a job I didn't like all that much because of that very reason. I wanted my life to be different but I couldn't seem to change things.
If you want to change your life you have to get off your butt
Anyway, I started paying off my debt by cutting back and trying to save. I dipped my toe into making extra money the usual ways through selling stuff on eBay and doing car boot sales. I had done all this kind of stuff to make extra money before so it was easy to knuckle down to make some sales to kick start the debt payoff process. I made some money doing this kind of thing which went towards the debts and then I pretty much ran out of things to sell.
I began to think outside the box a little. I learned (and am still learning everyday) about personal finance matters. Little by little, I'm learning more about multiple income streams and passive income and I want in on it. I like the idea of earning money in my sleep – who doesn't?!
I'm realising that there is a hell of a lot of money to be made out there by doing stuff that you enjoy. You don't have to be a workaholic on the rungs of the corporate ladder or a famous person to get a piece of the pie. If you're unhappy with your lot, what you have to do is put an enormous amount of effort into learning new things and actually get off your butt and do something positive to change your life.
How I'm changing my life for the better
Since starting to pay off my debt, I'm using my free time much more effectively to work towards my other goals. I used to spend my evenings watching TV with a glass of wine because I was so shattered from working all day and looking after my daughter. Now I put my daughter to bed, cut out the wine (unless Game of Thrones is on) and work on my projects.
So I work on my blog, do a lot of writing and a lot of learning because these are all things I enjoy and want to continue to do after my debt is paid off. My blog and freelance writing are both making me a little money right now in addition to my day job. I figure if you can find a way to make a little money, you might be able to scale it up so that you can make more.
I also work on my hobbies. At the moment, one of my hobbies is also making me money. I love crafts and I'm currently making lots of bunting for the Tour De France celebrations (with the hubby's help).
Why do I work on my projects when the working day is done? Because I want to make other changes in my life when the debt is gone. Starting to pay off my debt has opened many doors for me. It's given me an opportunity to learn, develop new skills, be better with money and it's given me other dreams.
Working the 9-5  isn't a bad thing by any means but I know it's just not for me. I want to be able to earn a living (more than a living actually) doing something I love whilst being a mum and helping to secure our family's financial future. I just need to keep getting off my butt and continue working towards my goals!
Has paying off your debt helped you to change your life for the better?