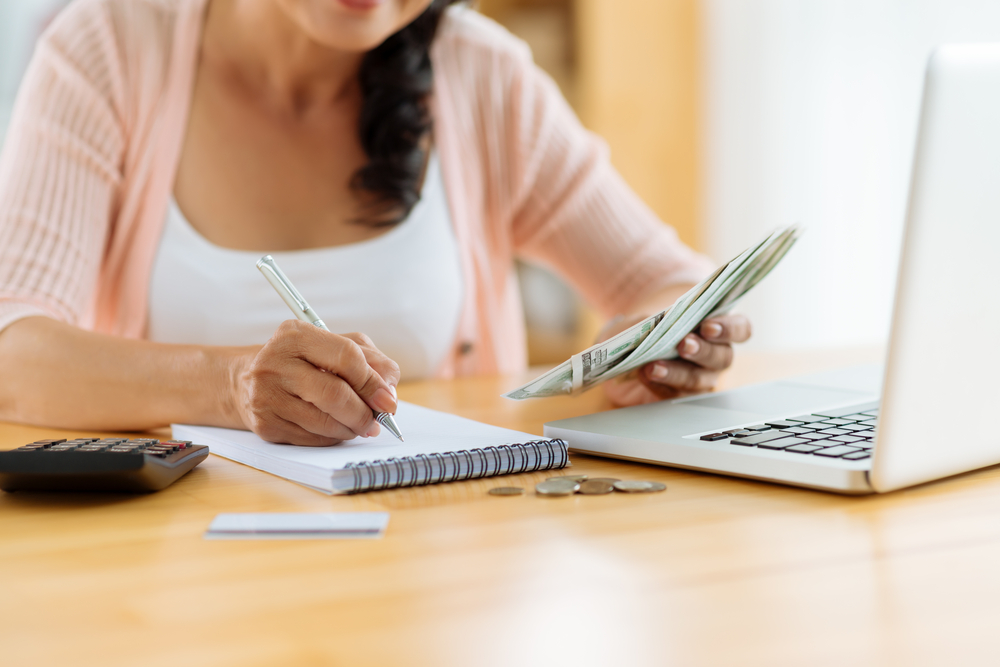 Personal finance is one of the confusing aspects of adulthood. Having to earn income to support your lifestyle while struggling to be debt-free might make you wish you could go back to those carefree teenage years. Nonetheless, growing up is a part of life, and you should embrace these new challenges.
If you're looking for ways to boost your credit rating and achieve stable financial health, you ought to seriously consider having a budget and sticking to it. This personal money plan can guide you with your priorities and ensure that you get a remarkable credit score.
Here are some budgeting tips that you should try to avoid having bad credit:
1. Know Your Cash Flow
The first step to budgeting is being aware of how much you're making each month and comparing it with your expenses. Track your after-tax income, which typically consists of your salary or hourly wages. You can also record money from other avenues such as dividends from investments, Social Security checks, and your earnings from side hustles or gigs.
Afterward, you must check your cash outflows. This category includes your rent, utility bills, groceries, transportation, and lifestyle costs such as gym memberships, social activities, and buying new stuff. Get a visual comparison of your income and expenses. Make sure to account for each dollar that comes in and out.
2. Consider Short-Term Borrowing
Having to take out a loan is kind of inevitable nowadays. If you must borrow money, you should stick to short term borrowing as much as your income and lifestyle will allow. This process requires you to pay back your debt within one year. The premise is that you'll be more focused on repayment and make it one of your top financial priorities due to the time constraint.
While the limited time would mean that you'll be paying a considerable amount each month, it's more beneficial since you won't have to keep on paying high-interest rates in the future. It'll also help you become debt-free more quickly.
3. Test Different Budgeting Methods
The best thing about budgeting is that you can customize it according to your financial capacity, needs, and preferences. People have come up with different methods, with popular ones such as the 50/30/20 budget or the envelope system.
You should research on the method that works best for your economic situation. Regardless of the technique you use, you should remember that the key to developing the habit of budgeting and saving money is to stick to it and to accept the challenge during the first few weeks or months. Once you've formed this discipline, becoming debt-free will no longer be impossible.
These are some budgeting methods that worked for a lot of people:
50/30/20 – With this system, you divide your income into three main categories. You set aside 50 percent for necessities, 30 percent for your lifestyle spending, and 20 percent for savings as well as debt repayment. This technique can be used independently or as a foundation for other budgeting methods.
Envelope System – This cash-based approach involves setting a spending limit for each expense category, such as groceries, utilities, or social activities. Essentially, you withdraw your salary and store the money in envelopes with the allotments and use those funds accordingly.
Savings First – This technique seems like a reverse budget method since it prioritizes your saving goals like for retirement and emergencies. You decide how much you'll put into those funds first, then allocate your monetary resources to the rest of your monthly expenses.
Zero-Based – This budget method is ideal for tracking your spending. With this, you divide your monthly income into specific costs meticulously until every dollar belongs to a category. This technique works best with the cash-based envelope system. However, if you aren't too keen on the idea of holding cash, you just need to log each expense to ensure that you're within your budget limits.
4. Have Specific Financial Goals
Setting specific financial goals can help you stay on track with your spending. Being deliberate in what you want to accomplish with your money will make you accountable to yourself with how you're using your financial resources. Start by asking how much debt you wish to pay off or the amount you want to save, and include a target date.
Conclusion
The idea of creating a budget and sticking to it may overwhelm some people. However, this guide is valuable in ensuring that you stay on track with your spending to prevent you from getting a bad credit rating. You should understand your cash flow and prioritize debt repayment through short-term borrowing. Then, try out budgeting methods to know which one works best for you and your financial goals.