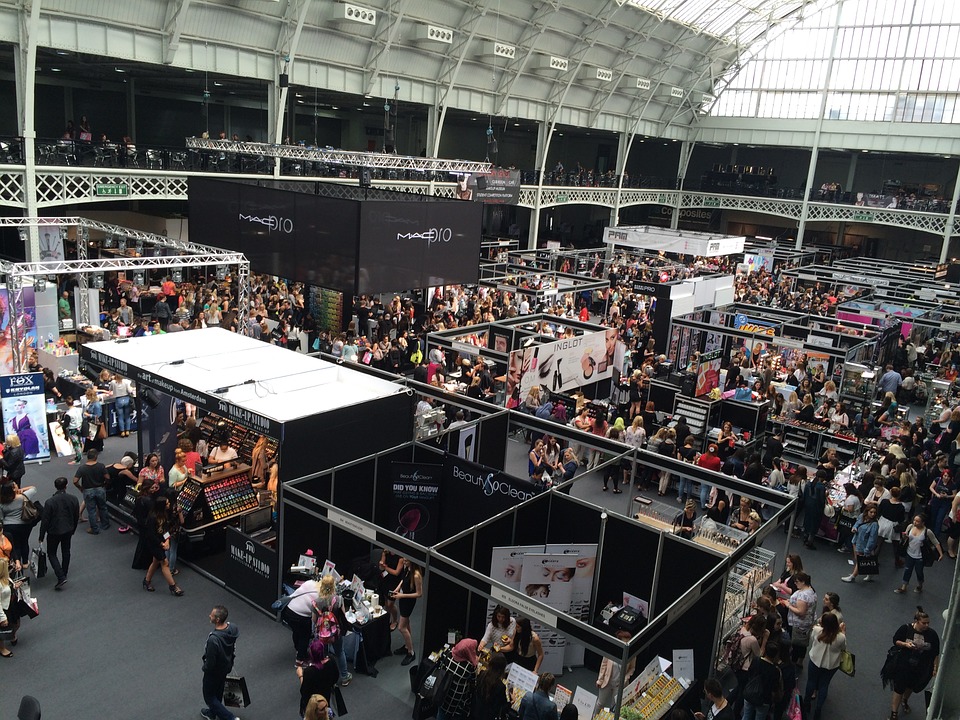 Any business in the present world has to try out new kinds of ideas and methods to extend their reach to the potential market. It is of utmost importance for any business to exhibit their products or services in a way that would seem befitting to customers.
Customized marketing ideas can help a business to stay ahead of the curve and stand out in a sea of competitors. Simple things like personalized products or gifts can help a brand showcase itself in the hands of the customers. Customized ways to demonstrate your brand image is a perfect way to attract the eyes of your clients amidst a million other brands selling the same product.
Here are three ways in which any business can fully customize their marketing showcase and win big.
Trade Show Displays
Any business with a bit of organization can rent a few budget-level pieces of equipment and make a decent effort to promote themselves at their next upcoming trade show. However, a business that invests in custom trade show exhibits built to their exact specifications that encapsulate their creativity fully is much more likely to make a lasting impression – which is all that really matters in today's overcrowded marketplace. These are the specific ways in which custom trade show exhibits can make a huge impact on potential customers and generate numerous leads:
It gives an unforgettable first impression in the minds of customers. People never forget brands that create a bad impression and tend to avoid them altogether. So it is unforgivable to leave the opportunity to create a first impression on the attendees up to chance. Great first impressions will always generate leads that can be converted into sales.
Custom trade show displays give a firm the facilities to create a visually attractive display for their products. Visual appeal will always peak the interest of potential customers to come to your booth. A properly designed booth will create a better experience and lead to greater sales. Trade shows can also be customized to create personalized communication.
A well-designed trade show display that the business can use and re-use is always a wise investment. The display will ensure a good ROI since it can provide a better experience for customers than any ordinary rented pieces of equipment and create better leads.
A custom display will set the brand apart from the competition. Statistics show they more than 80% of attendees at any trade show have buying capabilities. Custom displays can set the brand apart from the run of the mill rental displays, which will result in a better connection with the key decision-makers.
Customized displays can ensure maximum utilization of the booth space that is allocated to the company. They can attain the perfect balance of display exhibits, meeting spaces, and storage areas so that the brand can maximize its functionality in the space provided.
Promotional Products
Customized promotional products are a great way for brands to leave a memorable impression on their customers. Recipients use branded promotional gifts for up to two years at times, keeping them engaged with the brand all the while. Here are the reasons why customized promotional products can be a big winner for any brand:
They are low-cost marketing tools which are highly effective for brand promotion.
They provide instant results when it comes to brand recognition.
Custom made promotional products can give any brand an immense exposure. Such exposure can cost a lot more money with conventional advertisement methods like billboards or media ads.
They can be used instead of your business card to connect with customers. Very few business cards achieve their purpose these days. Customized products with your brand information can attain the same purpose with better results.
Promotional gifts can be used strategically to achieve customer loyalty in a relatively shorter period. Custom made premium quality gifts can speak highly of the quality of business and help the brand build a base of loyal customers.
Online Promotions
In the 21st century, each and everything has links on the internet, be it big brands, small businesses, or household products. Every size of business needs to have an online presence to drive their promotions, primarily because everything on the internet is highly customizable. Here are the ways a business can spread custom promotions online:
Social media can help any brand attain maximum coverage with minimum costs. Facebook, Instagram, and Twitter are amazing platforms to spread the brand. Many labels also use custom made videos to promote their brand name on YouTube.
Online blogging is another great way to get more viewership for any brand. Good quality articles are an excellent way to direct more customers towards any brand and its webpage. Websites can be customized to reflect every aspect of the company in one place.
Online magazines and newspapers are a great place to put up customized advertisements for the brand and maximize the brand's reach. They usually cost a fraction of an actual advertisement and can be customized to reflect on the business in a better way.