This article appeared on https://imcfs.co.uk/ first.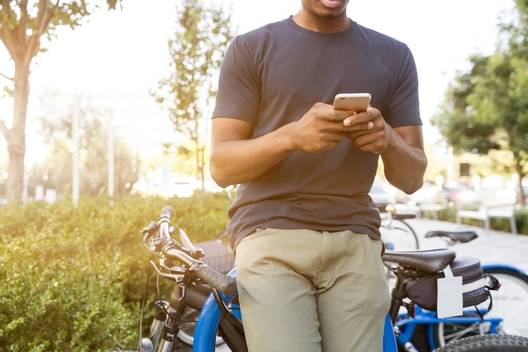 From finding partners to monitoring our sleep, apps are now present in every corner of our lives. We're rarely an arm's length away from the powerful, pocket-sized computers we call smartphones – and why shouldn't we be? They simplify complex tasks and can streamline our hectic existences.
This is no less true than in the area of personal finance. Finance apps make managing your money easy – they can give us real time data on our spending habits in understandable formats, and offer personalised advice through intuitive interfaces. All very useful. With this in mind, here's our guide to the best money saving apps to download in 2019.
Monzo
Why we like Monzo: Easy to use, real time spending data, fantastic support service, saving pots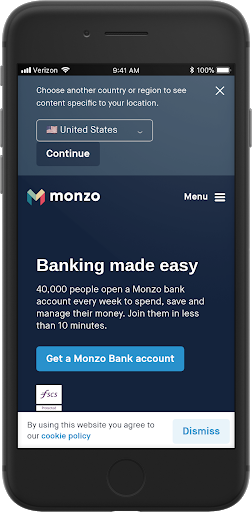 To describe the rise of Monzo as meteoric would be an understatement. You've probably noticed the flash of their fluorescent cards in shops and bars – they've even tried to patent the 'hot coral' hue now synonymous with them. The buzz around Monzo (formerly 'Mondo') started as soon as it launched in 2016. It famously raised $1 million in 90 seconds on the crowdfunding platform, Crowdcube, actually bringing down the website. But why so much excitement?
Well, Monzo was the first exclusively online bank to create a truly engaging experience for users, capturing the attention of millennials who no longer wanted to wait in line in a fusty bank branch to perform simple actions. The innovation came through the fact that each prepaid card was linked to an app where users could view their spending in real time. Not only did the app instantly record spending, but it also categorised it. At the end of each month users can view their spending across categories as percentages. Spending too much on eating out this month? Perhaps stick to cooking this week. Taken too many ubers? Maybe go on the tube. Users can set budgets for each category and the app alerts users when they're nearing it.
Now valued at over £2 billion, the poster boy of fintech is now expanding its offering to include investment services and loans. Definitely one to watch.
Starling Bank
Why we like Starling: Great data visualisations, offers interest, Euro current accounts
Another challenger bank on the rise is Starling. Founded by Anne Boden, one of Forbes Most Influential Women in Tech, Starling is seen as one of Monzo's main competitors and it's easy to see why.
Starling records and categorises payments in real-time and offers users weekly or monthly reports in the form of juicy data visualisations. You can see how much you've spent on what, giving you an oversight of where you can splash out or where you should tighten your belt. And once you know, you can set budgets to monitor your spending over the next month.
In addition to great visuals, Starling stands out as the only challenger bank to give you interest on your real-time balance. If you manage not to flutter away your cash on meals out and multiple coffees on the daily, you can actually earn money.
Chip
Why we like Chip: Creates an affordable saving strategy for you without you even thinking about it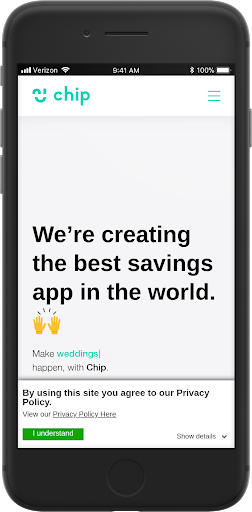 This is an app for those who'd love to save but never have the time to think about it. After you connect Chip with your bank account, it starts to analyse all of your cash movements. Once its impressive AI understands your earning and spending habits, it gets to work on building your savings.
Every month it siphons off what it believes you can afford to save into a separate account, which you can withdraw at any time. And don't worry, it won't take anything that would put you into your overdraft. What's more, you can earn money on the cash it puts aside – a modest 1% annual interest rate (which you can increase by 1% for each friend you refer).
Squirrel
Why we like Squirrel: Highly personalised saving strategy, encourages good budgeting habits
This app helps users 'squirrel away' money by limiting their ability to squander it on unnecessary items or activities. The core idea is that your salary is paid into your squirrel account, where it's then divided into three categories – spending, commitments, and savings. The proportion of your salary that goes to each category is determined by various factors including how much you earn, your lifestyle, and your particular saving goals. These are established in the set-up stage and ultimately result in a saving strategy that's tailored to your personal situation.
Squirrel puts money aside on a monthly basis, building up your savings and releasing money for 'commitments' (bills, subscriptions, etc.) only when they're due. As for spending money, the app gives you a weekly allowance meaning that you don't blow all your hard earned cash in the first two weeks of the month.
MoneyBox
Why we like MoneyBox: Earn money on spare change, introduces you to investing
The world of investment can seem intimidating, especially given the risks involved. MoneyBox makes investment accessible to those with zero knowledge or experience. It works by rounding up the figures on items you pay for, and investing the spare change. If you buy a coffee for £2.50, for example, the app will round it up to £3 and invest the 50p difference in stocks and shares*. According to the app, the average amount invested every week is £20 – across a year this adds up to a fair amount!
*Coincidentally, Monzo now does the same but for savings rather than investments, meaning you put aside money alongside your saving in amounts you don't notice leaving your account.
Whether you're saving up for a holiday, a new house, or simply want to improve your spending habits, apps can give you a helping hand. Utilising the computing power in your pocket, they can simplify saving and get you where you want to be.
At IMC, we help our clients achieve a brighter financial future. If you want to make your savings work for you, get in contact with our expert investment advisors to see what advice they can offer.