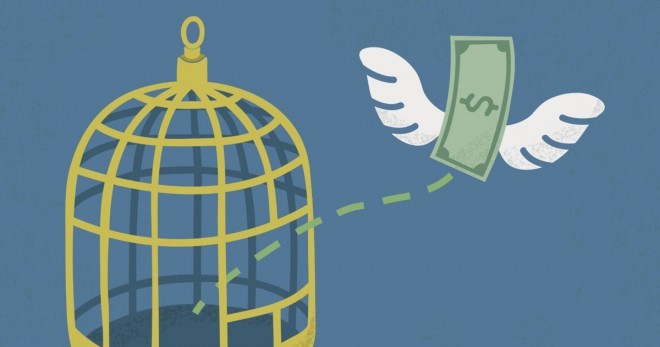 Stream Energy is a service provider operating in several states across the USA, which recently expanded to Ohio. The Dallas-based company has grown into a revolutionary force in the energy industry. Today, Stream Energy is one of the largest direct selling companies in the global energy market. In 2017, the company was named by Direct Selling Association (DSA) as one of 2017 DSA Top 20. This prestigious award is bestowed on the largest direct selling companies in the United States.
The DSA Top 20 member companies truly are leaders in our industry and should be applauded both for the opportunities they offer millions of Americans and for the significant contributions they make to the economy. It is my very great honor to congratulate each DSA Top 20 member company; not only for this prestigious recognition but for the devotion they show day in and day out to their customers and salespeople by virtue of their membership in DSA. They set an example our entire business model should be proud to follow.
– DSA President Joseph N. Mariano.
Since its founding in 2005, Stream has allowed thousands of people to become financially independent by selling the company's services and signing up new customers. There are four different types of services that the company offers:
WirelessMobile Services
Stream Energy provides its customers with various plans for their cell phones. From an unlimited data your average mobile plans to international plans, customers can purchase 4G LTE plans, 2 – 6GB data plans and Unlimited Talk & Text plans.
Protective Services
Living a digital age, Stream Energy's team knows the importance of protecting yourself. To do this, the company offers the following protective services:
Identity Theft Protection which alerts them of any suspicious activity regarding a customer's personal identity.
Credit Monitoring which allows customers to review their past credit history and check their current credit scores.
Technical Support which provides unlimited phone and internet technical support. This service also provides customers with secure online data, backup software, security and antivirus options.
Roadside Assistance
Virtual MD
Home Services
Home Services connects customers to their home no matter where they are with Stream Home Services through products like Digital Voice.
For anyone who has any smart home devices connected to their smartphone, Stream Energy offers the ability to stay connected to their home while away. Customers can access devices in their home through their phones. These devices include things such as temperature, lighting and more.
Energy Services
Unlike any other energy provider, Stream Energy provides customers with three forms of energy; electric, natural gas and clean energy (wind, solar and hydro). These services are provided to both residential and commercial business customers. Clean Energy is growing in popularity. Currently, very few companies offer a clean energy service as simple as Stream Energy does. Clean energy immediately reduces a carbon footprint, making it a great investment for businesses.
Due to the deregulation of the energy market, various retail energy suppliers have had the option of purchasing wholesale energy and competitively offering consumers numerous supply plans. Stream Energy jumped at this opportunity and started directly selling energy through independent associates. Today, these associates sell electricity, natural gas and renewable energy supply plans for both home and business.
Become an Associate and Earn with Stream Energy
To date, Stream Energy (now Stream) has generated more than $8 billion in lifetime revenue. When a new customer signs up with Stream Energy they have the opportunity to become an associate. For associates, the concept is simple – get paid for selling Stream Energy services and signing up new customers. As associates establish relationships with their customers, they have an opportunity to earn rewards and income.
By paying a minimal fee, associates become part of an already-established and lucrative business. The best part is that associates do not need to have a business background as they receive all the training they need when joining the company. This training helps them become successful at establishing their own customer base and at enrolling other enrolling adding other associates to their team. No matter what their strengths are, the training turns an associate's strength into indispensable tools for success. Overall, Stream Energy provides them with the tools they need to grow and flourish as associates.
With rewards and earnings up for grabs for associates, the possibilities are endless. In previous years, top-performing associates have received Tesla vehicles for their hard work. "We always strive to reward our Associates with phenomenal perks for their dedication and hard work," said Mark "Bouncer" Schiro, former president and CEO of Stream Energy and current Chairman of Stream's Board of Directors. "Like Tesla, Stream is committed to innovation and revolutionary ideas, so the decision to offer an all-electric Tesla was a perfect match."
Working with Stream Energy also provides an opportunity to work from home for those seeking an alternative to the nine-to-five office job. You are not restricted to a specific location or set hours. Whether you're looking for flexible hours or extra income, an opportunity like this could be perfect. There are a variety of people that this opportunity might benefit including the following:
Experienced Individuals – More experienced people who want to venture out on their own have the opportunity to leverage their current network while creating their own future opportunity.
Retirees – With time on their hands, retirees often look for things to do and sales may be a way to help them keep busy. They can also benefit from the rewards and income.
Stay-At-Home Parents – Working from home is highly beneficial for new moms and dads. The flexible hours allow parents to adapt to their children's schedules while still bringing in income.
Millennials & Digital Nomads – Using social media networking can help millennials grow a business from home or wherever in the world they choose to explore.
Associates are rendered accountable only to themselves, so growth potential is entirely up to them. However, Stream Energy does not guarantee income but instead gives associates the tools, products, and services to support their earning potential. This business opportunity is also not open to just anyone, as associates need to meet the minimum legal age requirement in their state to work, as well as have a social security number.