The business world can be tough. From the initial difficulties of launching and getting your brand notices to worry about investments and growth – it can be a lot – especially if you've been burned in the past and experienced debt of one kind or another. The thing is, if you know what you're doing, starting your own business can also be one of the best ways to make money and build yourself and your family a stable future.
So, if you want to get into business, then providing you've done your due diligence and you're confident you can make it work, you shouldn't NOT take the risk due to previous issues with debt, but you should also be very mindful that most businesses do require loans and credit cards and many small businesses do go bankrupt and fold within the first few years of trading.
Bear this in mind and take a look at these strategies for avoiding small business bankruptcy and hopefully, you won't have a problem:
Deal with Your Personal Debt First
A lot of times, people think that setting up a small business will help them to pay down their debts faster because they 'just know' that they have a great idea. That might be true, but the thing is, it is always better to start out in business with as few personal debts as possible so that you have a clean slate and you can access all of the resources you need to succeed without being dragged down. Of course. Saying that, there are people who've used side-businesses and the like to drag themselves out of debt – it all depends on the business model. So, at the very least, just take your own current financial situation into serious account before proceeding.
Get Rid of Non-Essential Expenses
Business is full of non-essential expenses that you have been conned into believing are essential, but which are actually nice extras to have, much like cable or a gym subscription in your personal life, or downright scams. If you have set up a business, or you're in the process of doing so, it is, then, a good idea to separate the wheat from the chaff and really look at your business model to see which things you're paying for really add value to your company and which could be disposed of without making much if any difference at all. You should not just do this once, but regularly at least once a year to ensure that your business finances are as streamlined as they could hope to be.
Sell Off Unnecessary Assets
In a similar vein, if there are any assets that you have in the office that you no longer need – which you haven't used in the past six months to a year – then it might be worth thinking about selling it off, especially if you're experiencing turbulent times in the finance department. This is something that also applies to any stock you may be holding that isn't selling at all. I mean, there is absolutely no point holding on to this stuff when you could liquidate it, boost your bank balance and help to keep the wolf from the door.
Invest in Good IT Staff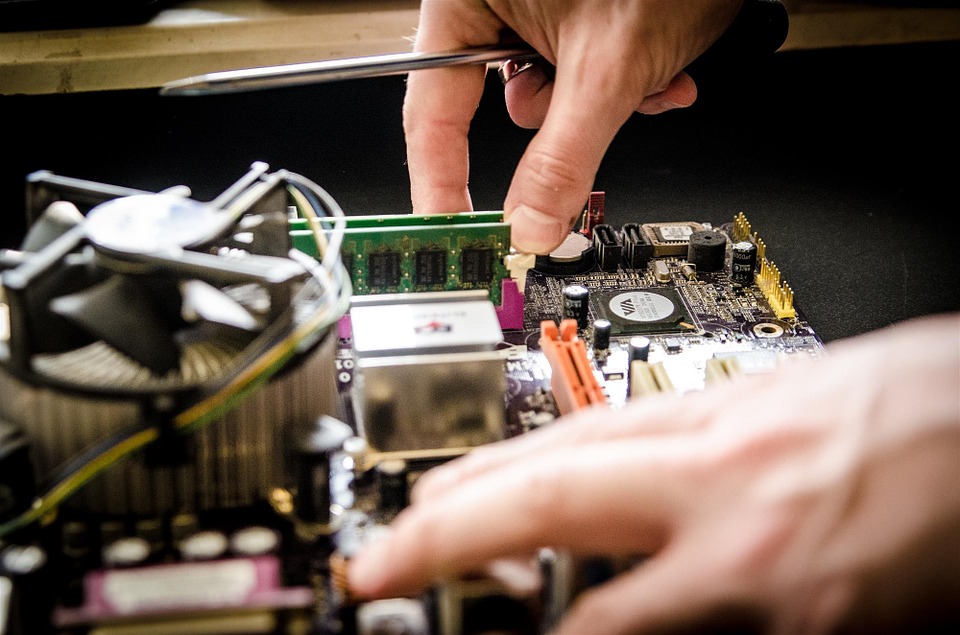 You might be wondering how investing in quality IT support could possibly help you avoid bankruptcy as a small business. Well, there are a couple of ways they can help. First of all, a good IT support team will be able to set up your equipment and processes for maximum efficiency for your company. Then, there's the fact that a good IT team can take steps to protect your network and your data from hacking – something that could prove costly in terms of fixing the problem and paying out lawsuits to people whose data was stolen, should it ever happen. Anyway, it's not like you have to have them on the payroll full time – there are lots of It companies who will work for you on an as and when needed basis.
Prioritise Your Debts
If you're debt savvy, then you should know by now that prioritizing you5r debts should be a priority when you get into financial difficulties. This stands whether your debts are business or personal debts.
In case you don't know, prioritising your debts simply means paying off the debts that demand the highest interest rates, and those that are secured against property, for example, before the unsecured and low-interest debts which will have far less severe consequences should they not be paid off in a timely manner.
If you're struggling with debts, it's also worth calling up the bank manager, or whoever the lender is and trying to negotiate better terms. If it means your business can stay in operation, then a fee difficult conversations are a price worth paying.
Follow Your Business Plan
If you were able to secure funding to startup a business, then you must have had a business plan, and it must have been a good one, so if you're starting to struggle, it might be worth going back to that document and looking at what you set out back then. Work out if you're following the plan or if you've veered off course and if you find you've strayed, try to get back on the plan and start doing what you knew you needed to do all along.
If your old business plan no longer applies, then work at drawing up a new one that will give you a fighting chance of staying in business.
Don't Bury Your Head in the Sand
The absolutely worst things you can do if your business is experiencing financial trouble is to bury your head in the sand and hope for the best. Chances are the best will not come to pass, and you'll be bankrupt faster than you can say 'debt'. If, however, you face the facts and take steps (some of which you'll find above) to deal with the issue, you'll have a real chance of surviving.
Bankruptcies in business might not be common, but they also aren't inevitable. These strategies may just help you to survive where others fall!