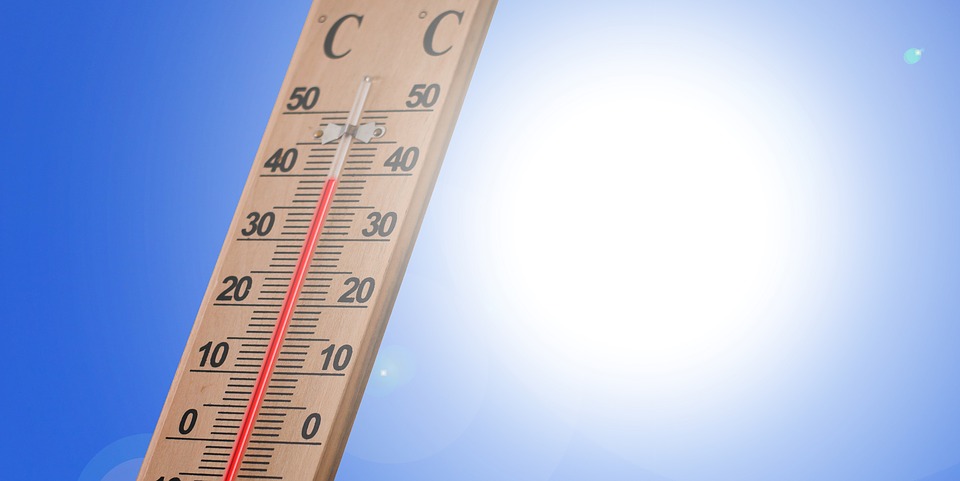 There's a part of your brain known as your hypothalamus that operates like a thermostat, in the sense that its job is to keep things at a comfortable temperature that is pre-programmed. With regard to its programming, this comes from your subconscious rather than conscious mind and is closely linked with your identity.
This internal psychological thermostat's job is to ensure congruence with your identity and similar to a thermostat it will take the required action to keep congruent with the pre-programmed temperature you've entered into it.
Now, before relating this to money, let's use a slightly different analogy – that of weight loss.
Have you ever met someone that views themselves as an overweight person? Not, in the physical literal sense of being overweight – but as an emotional identity. When someone relates with a particular identity such as that of being overweight, then their comfort zone, is that of being overweight – anything different (such as being slim and toned) would therefore be out of their natural comfort zone, even though, they might "want" to be slim and toned.
In this sense, there's a constant internal battle when it comes to dieting, as they are having to fight their own brain, which has a job to ensure they remain congruent with their identity, and who they believe themselves to be.
This is where many people will go on a diet, start exercising, and do really well – then, suddenly, "self-sabotage" their efforts. They're not doing it intentionally, their brain is triggering them to get back to a state of congruence with their identity and comfort zone.
Think about it. If a room gets too hot, then the thermostat will order the air conditioning fans to blow – whereas if the room gets too cold, it will order the heaters to kick in. The same is true with this internal thermostat we all have.
It is conditioned to keep things at a certain temperature, and most people take all sorts of positive action, but don't adjust their thermostat – meaning they are fighting against their own sense of identity and this very powerful internal thermostat.
Therefore, if you're wanting to lose weight – as in the analogy above – you first need to shift your sense of identity to that of a a slim and toned person. When you program and condition this into your psyche, then your brain's thermostat will kick into overdrive and say — wow, we need to take some action here.
It will start working with you, to achieve the version of "self" that you identify with. Therefore, it's very hard to shift the pounds without first shifting your mindset.
Similarly, the same is true with money.
Some people identify themselves as poor, whilst others consider themselves to be affluent — at the level of "identity". An affluent person can have barely any money in their bank account, yet still identify with being wealthy, whereas a poor person can win the lottery and still have a poor person's mentality.
We all have a financial comfort zone, and similar to the weight loss metaphor, if your thermostat is set at a weight of 100kg as your 'comfort zone' (even though it might not be your ideal weight, but this is where you see yourself as being, on an identity level) and you reach 105kg, you will always find a way to lose that 5kg… as your brain says "you are a person that weighs 100kg, not 105kg – we better turn the air conditioning on in order to bring the temperature down"… which could look like going to the gym, eating healthier food for a few weeks, or even crash dieting.
Now, the same is true if a person lost 5kg and down to a weight of 95kg. The brain would notice there's incongruence between where you're at, and your identity, meaning it would turn on the heaters… which could look like binge eating, not exercising, and so on.
It's all about keeping you congruent with the comfort zone that your thermostat is set to.
When it comes to money, we all have an income level, or a level of savings that we associate with being congruent with who we are. For some people this might be a salary of just $20k a year, whilst for others it might be $200k.
The amount doesn't matter, what matters is each of these people have a pre-programmed figure that is a reference point for what they feel they are worth; at an identity level.
The person that loses their $200k job, will always find a way to keep at that level, because it's their identity. If, for instance, they are in sales and see themselves as someone who earns $10k a month, but in one month they make only $3k — the thermostat will kick in, big time, to ensure that in the next month, they get back on track.
Similarly, the person that resonates with a salary of $20k, and is offered a job that pays $32k might not take it – or will end up losing the job, or feeling very stressed inside, because this is not "who they are" as a person.
All this to say, if you want to change your financial position, you first need to change your financial thermostat… and have it, so that it is working with you rather than against you.
This is often known as a paradigm shift, which is what happens when you deliberately shift your thinking and perspective. Now, let's take a look at some of the ways you can start to recondition your financial thermostat to be more aligned with the life you want.
FOCUS ON WHAT YOU ACTUALLY WANT
Create a vision board, or at least write down some goals and dreams – then work backwards from that. For instance, if you've decided on the type of car, house and clothes you want, the type of vacations you want to take and how much money you have in your savings account — then, you can work backwards in order to work out how much this will cost, on a financial level.
For instance, you might want to look into how much it costs to charter a private jet, as this way, it stops being a dreamed of lifestyle and can become a little more tangible. Perhaps, for you, you don't need such luxury and would be happy with a feeling of financial freedom in the sense you no longer have debt hanging over your head.
The key point is to work out exactly how much money you would need to achieve your ideal lifestyle.
2. BELIEVE IT'S POSSIBLE
The next step, is to believe it's possible for you to have that lifestyle. Now, this is the hardest step in the process – because we are all operating from old conditioning that has been handed down to us from our parents. In this sense, using money affirmations can be helpful, as they reprogram the subconscious mind to help you feel deserving of what you want from life.
3. ASSOCIATE WITH WHAT YOU WANT
Go and sit in the car you want, at the showroom, take it out for a test drive, or better still rent it for a week. The key point, is to start associating with what you actually want and seeing yourself as someone that deserves the lifestyle you seek.
If you follow these three steps, then you will start to shift your financial thermostat to one that is more helpful in getting you to be where you want to be in life.