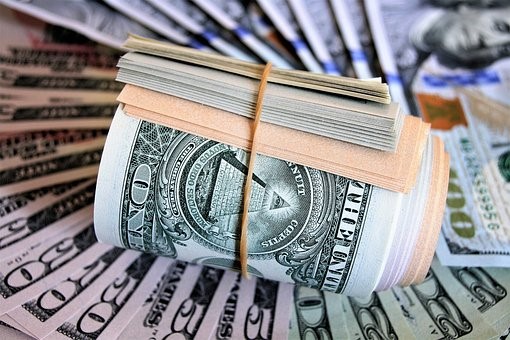 Over the last few years, the forex market has advanced on a rapid scale due to increased popularity. It has gone from being a relatively unknown and unexplored market to one of the biggest investment opportunities in the world.
The easy accessibility that computers give to Forex trading, and the sudden explosion of Forex software tools and websites, along with all kinds of training and advertising, have made many people want to try their hand at making a profit.
When forex trading was first made, it was never envisaged that it would grow into the phenomenon it is today.
So, with that being said, what is the future of forex and currency trading?
Technological advancements
There will continue to be an increase in the availability and types of software that automates the Forex trading process in the next 20 years, which is already growing faster now than ever.
The software will become even more sophisticated and highly customizable, so that anyone will be able to easily set it up and use it, most likely requiring a much lesser need to understand Forex trading at all. There is little doubt that it will probably install itself and just need a little tweaking once installed.
It will likely reach a stage that automated trading becomes the norm. However, when it comes to forex trading, humans drive the markets and humans set the parameters for these automated systems to take their actions.
AI replacing humans does not seem likely, but it will likely be playing a larger role than it does today.
A mobile investment
The forex industry has also seen a large shift towards mobile trading, with mobile apps becoming increasingly popular, while developments in online payments are facilitating the trading process further still.
The expansion of mobile devices globally now enables Forex traders to watch streaming headlines or read economic data and see financial market analysis statistics instantly. They can also receive price alerts and a lot more.
This makes it not only electronic, but it also enables traders to trade from almost anywhere and at any time of day. There is no doubt that Forex trading will be much more simplified 20 years from now.
Not only have technological advancements helped to increase the speed at which transactions take place, they have also reduced trading costs and improved transparency.
Changes to major currency
At the present day, the most popular currencies to trade on are USD, EUR and JPY. USD is the most popular of them all and it remains likely that this will remain the case in the future.
There are just so many different entities around the world that have dollar backed investments or that conduct their normal business in dollars.
The same certainty cannot be said with the Euro. A lot of European nations, in recent times, have had a lot of financial problems that still have not been rectified.
And with the UK leaving the EU, it remains to be seen how inter-Europe trading reacts. Although the UK does not use Euro as its currency, the potential for dramatic price changes remain.
If, however, USD does cease to become the world's most popular currency, JPY is in pole position to take over thanks to Japan's strong economy.
Even though China is quickly becoming an economic powerhouse, they are prone to currency manipulation so it's unlikely they will benefit as much as Japan.
The future of forex trading?
The world's economy is currently reliant on fiat currency but going forward, blockchain technology and cryptocurrency could spell the end of the forex markets.
It has also been theorised that in the future, there will only be one single worldwide currency. However, this is highly unlikely.
But for now, forex isn't going anywhere.