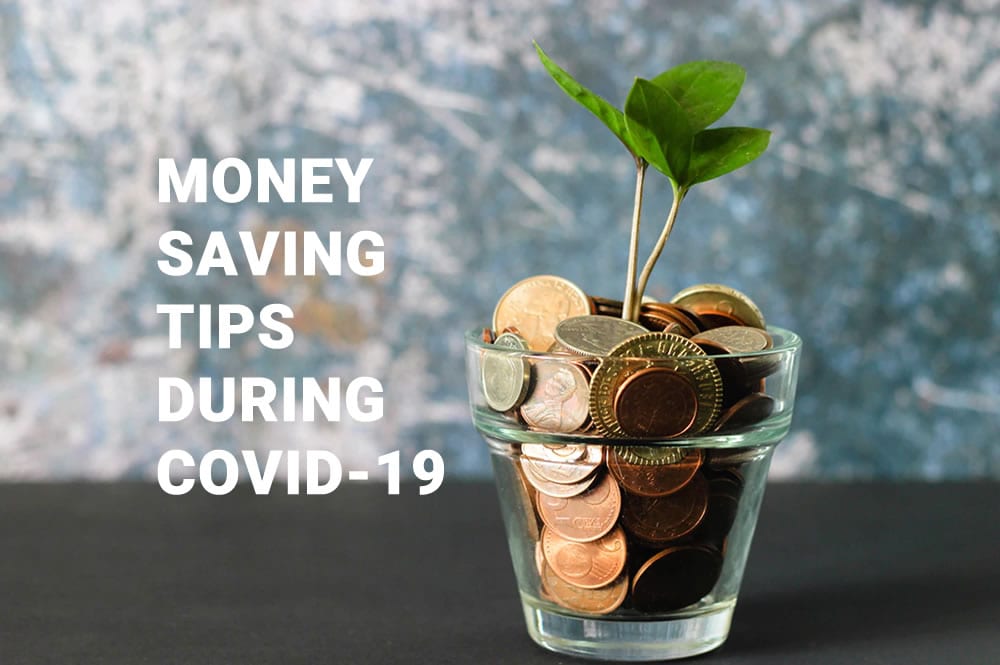 The Coronavirus outbreak has pushed us to deal with challenging circumstances in every field of life. We're facing many challenges collectively. That includes the threat of the virus, the difficulties of quarantine, low finances, and loss of life. With this, everyone has faced the constraints of saving on the budget and achieving financial goals. Saving during the pandemic is difficult but not impossible. Here are some tips and tricks that can help you attain your fiscal objectives.
Save on groceries
We don't pay a lot of attention to it, but we are spending the most on it. Other than regular expenses that occur, groceries are something that we categorize according to necessities. While we're doing that, we spend on unnecessary items way more than we should.
Being victimized by mismanagement, poor planning, and quarantine snacks, we are not trying to ball on the budget. Surveys show that an average American family spends around $1101 on groceries every month. Stacking up your freezers with frozen items and overflowing your cabinets with eatables takes away most of the cash from your wallet, especially if most of the items are unnecessary. You might notice yourself or your kids picking up all the items they like while walking through the aisle and stacking the shopping cart. If so, you need to put a stop to it.
Saving your money on groceries each week is going to lighten your burden a lot. Look at what you already have in the pantry before going shopping, so you only pick the stuff you need. If you're shopping online, you might be paying more for your convenience.
As identified by Kupino.sk recently, "although you may save time and effort by not going to the store, delivery services  may inflate grocery prices as a means to cover their fulfillment costs. Consequently, you may be footing a hefty bill when ordering groceries rather than just picking them up in-store". Aside from the fact that you'll be paying premiums for quicker/higher demand delivery times, customers will also be adding tips to their charges. Look out for deals and coupons whenever you go out shopping to save even more.
Make a budget
Before the month starts, make a budget. This way, you'll compare your expenses and income side by side, making you spend within your means. If you want to save money, you need to know where you are spending it.
There might be places you're spending on that can find a cheaper alternative. What you need to do is make up your mind to save money and start with a positive intention. Whatever money you save at the end of the month, try keeping it safe to spend it where it is required instead of wasting it on extravagance.
Rescue yourself from the seizure of debt
All the monthly payments to the bank for loans you have taken hinder you from achieving financial goals. It is robbing you of all your income.
Start with the snowball method, which involves paying off the smallest debt and moving towards the bigger ones. This way, instead of spending more, you're saving money from the smaller loans and using them to get the larger ones off. It helps you get them off quicker, providing you with unmatchable satisfaction. All you need to do is muster up the courage to begin with the task. Soon, all the installment money will stay in your bank account.
After that, you're on your path towards achieving your financial goals.
Save energy expenses
If you're tired of paying hefty electrical bills, you can choose a lot of different ways to save money on them. You can make some tiny changes in the house and keep some of the stashes in your wallet.
Change the leaking pipes that keep demanding fixtures now and then. Get energy saver light bulbs and install some dimmers. Inculcate the habit of turning the lights off when you leave a room to save on the electrical bill. Take shorter showers; this won't only save water but some money as well.
Don't take advantage of the post lockdown
Now that quarantine is over if you're getting the feeling of spending money on an expensive massage or shopping tingling over you, hold that thought. Give yourself a pep talk. If you've made a routine that controls all your unnecessary desires, you need to keep yourself on track. Don't let yourself fall into the trap of "treat yourself." Once you slip, it isn't easy to get back into the game.
Travel planning
After the long strenuous period of quarantine, people are longing to enjoy a relaxing vacation.
Many couples and families had to cancel their holiday plans due to lockdown and travel restrictions. Now that the situation seems to be getting more under control, holiday plans are gaining popularity.
In order to boost their sales, many travel platforms have launched special deals and long-term discounts on their packages, which may be a way how travelers can save on their holiday while keeping the industry alive. As Localgrapher, the biggest vacation photography marketplace, stated, "the low-cost travelers are now those who still keep us in the game. We have launched our gift card discounts in the beginning of the pandemic thanks to which we've gained a totally new clientele and we're quite happy for this mix we've created. It keeps the travel industry alive and opens new doors to different types of travelers".
The best part is that with many travel platforms you can book your itineraries in advance at discounted prices and head out on a trip later this or next year. This way, you won't only have a great time when the travel is safe again but support the travel industry amid these difficult times while enjoying all-time high savings.
To begin saving, you need to motivate yourself and start taking steps to achieve your goals. The pandemic has hit us all, and if you stick to your saving habits, you will come back stronger.