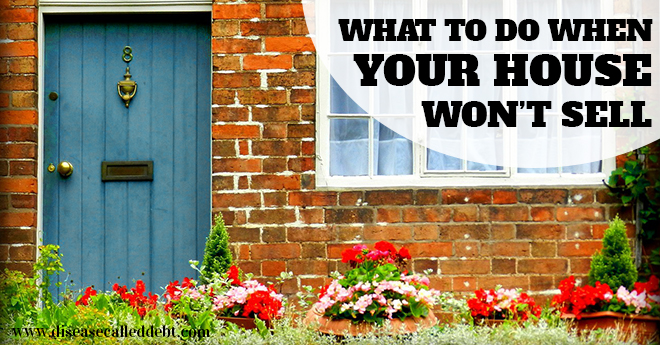 As long as your house contains equity, selling it can be a blessing when it comes to your finances. Any money you can raise from the sale of your home can help you out of a financial pickle or help you to buildup your savings.
We've been desperately trying to sell our old home for almost a year because we want to use our equity for our new financial goals. I've got to tell you, it has not been plain sailing!
First of all, here's a little background. Around the time I started this blog, I relocated with my husband to another area of the UK to be closer to his work. We decided to rent out our (mortgaged) home rather than sell it because the housing market was in a poor state, leaving us in negative equity.
Fast forward three years to the present and our house is worth £30K more than it was then. We now have some equity in our home which could make life a lot easier for us when we decide to buy in the area where we now live.
We've sold our house three times since last May (three different buyers) and each time the sale has fallen through!
The first time, the buyer's own house sale fell through, the second buyer got cold feet and the third buyer's own sale fell through. I literally have several more grey hairs than ever before thanks to the stress of this happening over and over again!
Until recently, we had tenants living in our property. Contrary to popular belief, renting out your home can be a real pain in the neck, especially if you have a difficult tenant or two (like we did).
Aside from the amount of complaining phone calls that I had to take and the shortfall in rent when a tenant didn't pay, it's also really difficult to sell your home when you have sitting tenants.
They don't like the inconvenience of having to let people in to look around. They see it as an invasion of privacy which I can understand. So after the second sale fell through, we decided to end the last tenancy and leave the house empty so we could access it whenever possible for viewings.
The house being empty now costs us £600 per month in mortgage payments and council tax! We have to pay our own bills and rent on top too! I'm just thankful we didn't go through this when we were in debt – I don't know how we would have afforded it.
With this in mind, selling our house is now taking priority over every other financial goal we have purely because of the amount of money we're now losing.
IF ONLY IT WOULD JUST SELL!!!
Which brings me back to the title of this post – what should you do when your house just won't sell?
The last sale fell through two weeks ago. I felt sick to the stomach for two days following that stressful phone call. So it's back on the market but in the meantime, I've been looking at other options to enable us to sell our house quickly.
Note – these options are available in the UK.
Selling a house at auction
One route I've been looking at is the possibility of selling our house at auction. There seem to be two different types of auctions you can use in the UK:
Traditional property auction
This is where your house is offered for sale in an auction room. There is a starting price and your house will sell to the highest bidder (usually an investor).
Typically, there are some hefty fees to pay when it comes to selling at a traditional auction which can really eat into your profit.You can expect to pay 2.5% of the sale price to the auctioneer and there may be advertising fees to pay on top.
The good news about selling at an auction like this is that it's done and dusted very quickly. The buyer has to exchange contracts on the day, so they'llusually have the cash lined up ready to buy your house.
Modern property auction
Your house is offered for sale online for 30 days (think of it like selling on eBay). The auctioneer sets a starting price and reserve price (agreed with you beforehand). Potential buyers can bid on your home during the 30 day period and at the end of the auction, the bidder with the highest bid gets to buy your house.
The advantage with this type of auction over the traditional auction is that the buyer has to pay a reservation depositimmediately which covers the selling fees for you. This is a percentage of your home's value. For the house we're trying to sell, the fee would be £6K that the buyer has to pay.
Once the fee is paid, the buyer then has 28 days to exchange contracts and after that, 28 days to complete the sale. So it can drag on a bit. But because the buyer has to fork out that hefty fee, the chances of them pulling out of the sale are somewhat slim.
Auctions attract investors or cash buyers. It's unlikely to get the price you want for your house if you sell at auction, but if you need to sell relatively quickly – and to a reliable buyer – like we do, then going down the auction route could be an option.
We Buy Any House
I was approached by a company called We Buy Any House last week as they were looking at advertising here on the blog. With a company name like that, I wanted to find out more!
I told them about the fact that we are desperate to sell our house and I was intrigued to see whether they could help us out by buying it from us, so I agreed to do a write up based on my experience.
I called them a few days ago and gave them the details about our old home. They did some research and one of their representatives called me back to go through the details of what they could do for us.
They have two ways of arranging the sale of your house. The first way is by buying your home themselves, through their company. They offer you a price there and then and can sort out the sale within two weeks.
Although they research the property, they are effectively buying it blind, so in our case the best they could offer us was 75% of the market value. For us, with a mortgage, that definitely wouldn't work, because we'd be making a significant loss.
The second way they can help is by matching your property to an investor. They have a bank of investors that they deal with (all are checked out financially and deemed to be reliable).
We Buy Any House agree a figure with you that they will sell your property for. It can be around 90% of the market value (the figure they gave us during that phone call was between 87% and 90%).
Once you agree on the sale amount, it usually takes around 2 weeks to match up your house to an interested investor. Then the house sale proceeds through solicitors in the usual way and this can take up to 8 weeks.
The second option would work for us, the only downside to consider is the fact that the sale isn't guaranteed, so it could fall through. However, many investors know what they are doing when it comes to buying houses and they usually have the money ready and can move quickly.
So in my opinion, the risk here is much less than selling to your average residential buyer who needs to get a mortgage and sell their own house before buying yours.
In both cases, We Buy Any House cover all the selling fees (when going through an estate agent, this can cost a few thousand pounds), so that was great to know.
What we decided to do
We were pleasantly surprised by the options available with We Buy Any House. Our only worry was if something went wrong somewhere in the sale and the process was to drag on.
Because we would be walking away with less profit by selling for a lower price, this would be a major problem for us – every day our house is empty, the more it eats into our profit.
After a lot of consideration, we decided that either the modern auction or the second option offered by We Buy Any House would be suitable. We were just working out which of those two options presented us with less risk – and then, guess what happened?
The regular estate agent that was trying to sell our house for us called to say that they'd done a viewing and that we had a new offer (from an average residential buyer)! Because the offer was more than what we could hope for in terms of the values estimated by the auctioneers or We Buy Any House, we accepted!
So, our house isn't sold just yet, but we're hoping that this will be fourth time lucky. If not, we'll go with the modern auction or We Buy Any House. At least, we now know that there are options out there, although we will have to take a hit on our profits if we go down either of those routes.
Have you experienced difficulty in selling a property before? What happened?
*Thank you to We Buy Any House for collaborating with me on this post. All opinions are my own.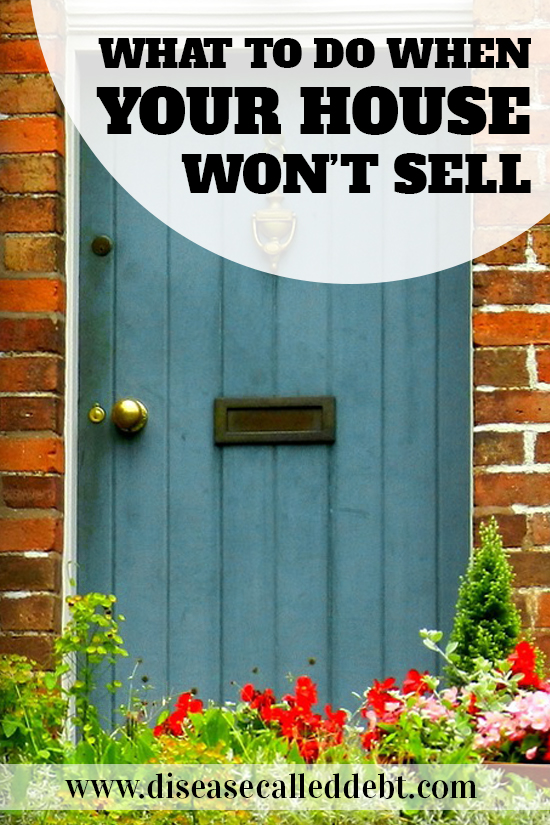 *Images courtesy of Pixabay with text overlay added by Disease Called Debt.