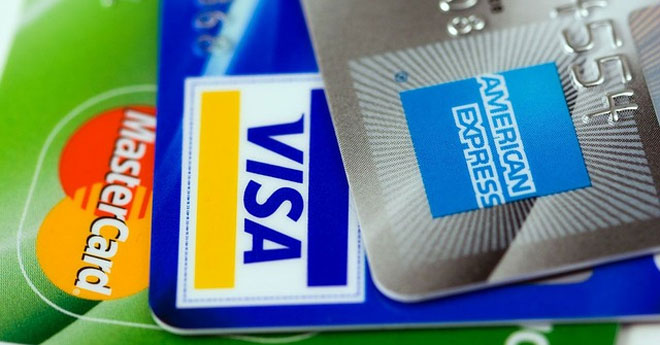 This is a collaborative post, brought to you by Logican Solutions.
Spiralling into debt can feel like a truly isolating experience. This is due, in part, to the fact that we as a society refrain from discussing debt at length.
It's a taboo topic and a depressing one that we'd rather ignore or forget until our next credit card bill inevitably arrives. Personal debt is certainly a problem in the UK, with the average household debt at £54,740, according to The Money Charity.
As a nation, we need to begin the debt discussion. The sooner we begin to demystify this seemingly terrifying premise, the sooner we can truly begin to deal with our financial situations. Below are a few things that you might not know about debt, debt management, and the impact that it can have on you, your loved ones, and your future.
It can take a toll on your mental health
You won't be surprised to learn that there is a very definite link between debt and certain mental illnesses, such as depression. The constant worry over whether or not you'll be able to keep afloat can keep you restless and uneasy.
You might be losing sleep and it might even be putting you off your food. Debt's impacts are far reaching – it can leave you feeling powerless, embarrassed and helpless. A shocking nine out of 10 people with severe debt are suffering from serious mental health disorders as a result of debt. 38% of people in debt have considered, or attempted, suicide.
Regardless of how intimidated and overwhelmed you may feel, remember that there are avenues for help. Debt management professionals can help you get back on your feet, and services such as National Debtline have advisers at hand who are happy to discuss your issues.
Your debt management options aren't limited to bankruptcy
When the average person thinks of insurmountable debt, bankruptcy is the first solution that springs to mind. It is perhaps the most widely acknowledged debt management solution, yet it is certainly not right for everyone. In fact, it should only be considered as the last possible resort, when all other measures fail you.
Given your particular situation, there may be other ways to deal with your debt that might be more fitting, including Individual Voluntary Agreements (IVAs) and Debt Management Plans (DMPs). They vary in their degrees of formality and restrictions, and a debt management professional can help you decide which is best for you.
So that you can get to grips with the options that are out there, the following infographic highlights the pros and cons of the various options.

Understanding Your Debt Management Options infographic was brought to you by the team at Logican Solutions
Debt experts use insolvency software to find you the best debt option
How do debt management professionals, such as Insolvency Practitioners, decide which debt management solution to offer you? These insolvency experts have years of training and experience.
On top of this, they have been vetted by a regulator, such as The Institute of Chartered Accountants, to confirm that they are competent and honest enough to advise you on your debt matter. Debt management professionals often utilise intuitive insolvency software to help them make their recommendations.
This software tracks client expenditure, income, assets, and dependents. it then cross references this information with the relevant creditors. The software then utilises this data to automatically generate payment plans using Best Advice Model (BAM). The software can even track and check on the status of current payment plans, so you can be secure in the knowledge that you are in capable hands.
Serious debt concerns can impact your whole family
On top of getting you down, debt can make you angry. This bitterness has a habit of interfering with your everyday life, and those you love are often in the firing line. You might not want to get frustrated by the situation, you might not want to take it out on your family, but more often than not, this is an inevitable consequence of debt.
Debt can put a severe strain on family ties, and regardless of how well you think you're hiding it from your children, they can probably pick up on the tension and are likely dealing with the stress as well. 58% of children from families with problem debt say that they are worried about their family's monetary situation, and 47% state that it is the cause of fights at home.
There is life after debt
Like any other financial decision, a bankruptcy or an IVA will remain on your credit report for six years, to give an indication to your creditors about how reliable you have been dealing with credit in the recent past.
However, as you begin to recover from debt and the years go by, you and your credit rating can recover. There is no reason why you can't turn your financial life around and become a success, as long as you make the right decisions.
There are a number of rags-to-riches stories involving people, once swamped in debt, becoming millionaires. There are also notable cases of celebrities who have recovered from debt, including presidential hopeful Donald Trump, who has been bankrupt four times.
If you're suffering from debt-related problems, begin the discussion with your friends and family. Seek advice, assistance and answers from reliable professionals. Ultimately the worst possible thing about debt is the needless stress and shame we impose on ourselves.
Everyone is human and everyone makes mistakes; thankfully, there are professionals out there who can help you out.