Many investors, both experienced and novice, find penny stocks very attractive. The lure of quick returns with smaller investments seems too good to be true. There are plenty of stories out there of how some investor got rich quick with day-trade penny stocks. Is scoring success in penny stocks as easy as it looks?
The answer to that question is no. Certainly, penny stocks can be very lucrative, but they also are very risky and volatile. If you don't know what you're doing, you could lose everything. While there is no secret formula that guarantees penny stock success, there are several tips and strategies you should know before you invest in penny stocks.
1. Start with Paper Trading
Before you dive in and start investing your hard-earned money, try paper trading first. Instead of using your money right away, do some imaginary trading and track your success and failure on paper. Once you learn all the necessary penny stock terminology, are comfortable trading, and create a day-trading system that works best for you, then you can start trading with real money.
2. Be Leery of Company Promises
One of the most dangerous aspects of penny trading is the number of scammers and manipulators there are on the market. There are companies that will manipulate their financial records to make it appear the company is doing better than they are, make unrealistic claims, and use other tactics to make day traders think their stock is worth more than it is. If a company is making claims that seem too good to be true, they probably are.
3. Avoid OTC Penny Stocks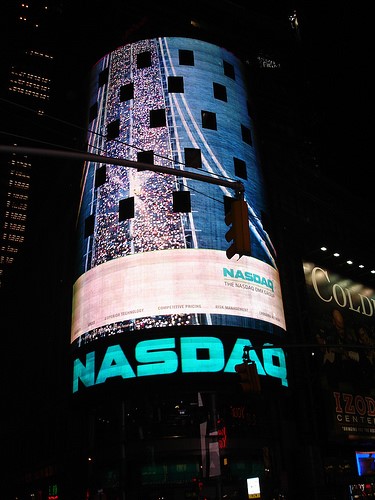 Stocks traded on NASDAQ or NYSE must stay above a $1 on a regular basis, and the company must disclose certain financial information. Companies that can't maintain a $1 stock level or who are unable to provide the necessary financial documentation must sell their stock on the Over-the-Counter (OTC) market. Stocks on the OTC are quite speculative and even riskier. To ensure penny stock success, avoid trading the OTC market.
4. Look for High-Volume Stocks
When looking for the right penny stock to invest in, you want to make sure that you find the best of the best. Search for high-volume stocks that are trading at least 100,00 shares daily. Investing in high-volume stocks will provide plenty of liquidity for trading and improve your chances of getting out of your position. Always check the penny stock trading history before investing.
5. Sell Fast
Penny trading is not for long-term investors. In order to turn a profit, you must know when to buy and when to sell. The one major mistake day traders make is to hold on to their penny stock too long. Once you start seeing a 20 percent gain or more, it's time to start thinking about selling. If you wait too long, hoping for that "get rich overnight" moment, you may lose your entire investment.
Penny stocks have a lot to offer for those who are willing to learn the ins and outs of day-trade penny stocks. Your best strategy is to go slow, only focus on one trade at a time, and use the tips listed above to protect your investment and secure success.