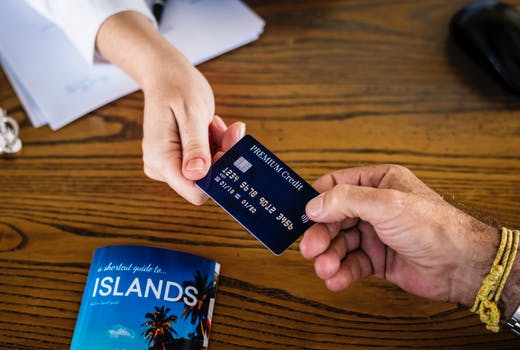 You're ready to take the leap and apply for your very first credit card. But the options are dizzying, right?
If you feel bogged down by first time credit card worries, we have you covered. Sure, it's a big step. But with a little knowledge on your side, you'll be able to make a smart and secure choice.
How Do Credit Cards Work?
Even if you feel ready for the responsibility of a credit card, you should take time to get a handle on they work.
Credit cards are essentially a line of credit a bank or credit company provides. You can use this credit to make purchases and cover bills, but you are required to make regular payments each month that meet the minimum amount required.
If you pay just the minimum amount, you'll still be charged interest on the remaining balance. And if you can manage to pay the full amount each month, you'll likely improve your credit score.
Shop Around for the Best Fit
Understanding the responsibility of owning a credit card is one thing, but choosing the right one for you will take a little more time. 
Make sure you conduct a fairly in-depth credit card comparison. Talk to your friends and family and make time to do some research. Since it's your first card, consider searching for the best starter credit cards.
These options will instantly approve you, which can be helpful if you don't have a long credit history.
And don't forget these other important considerations:
Is there an annual fee? Some cards waive the fee or offer lower amounts than others.
What is the APR? You may be able to find a card that allows you to take advantage of a no-interest period for the first six months or so.
What is the credit limit? Some cards offer the possibility of extending more credit if you demonstrate responsible use for a certain amount of time.
Are there points and rewards built-in? If you'd like cash-back rewards or points to use toward your balance, consider cards that offer these features.
Is it secured or unsecured? As a first-time credit card applicant, you may have better luck with a secured credit card that will help you build credit without overusing your card. These cards require a security deposit that acts as your credit limit.
How to Get a Credit Card
When you think you've answered the question of "What credit card should I get?" it's time to put in your application. 
Unlike a job or other type of application, though, you want to avoid submitting too many at one time. This can actually hurt your credit score.
Instead, take these careful steps:
1. Check your credit score: You're entitled to do one free report each year from the three major credit bureaus, TransUnion, Equifax, and Experian.
2. Search for cards you may qualify for based on your credit score.
3. Weigh the pros and cons of these cards, such as which options will offer you the best opportunity for building credit and a rewards system.
4. Put in your application, and keep your fingers crossed!
Use Your First Time Credit Card the Smart Way
Once you find the first time credit card that's best for you, we can help you use it wisely. Stay tuned to our blog for more posts on smart credit card use and other financial advice.