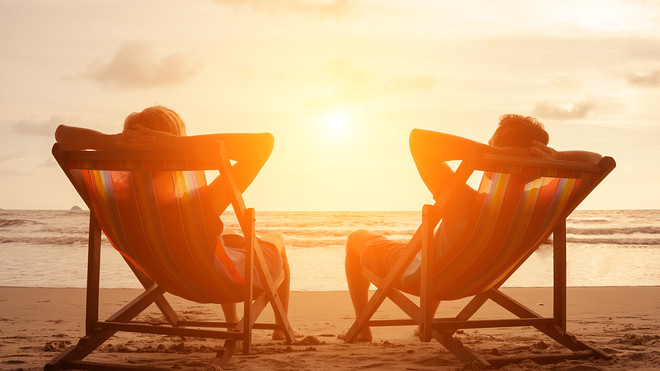 The only way to be financially independent is to be debt free. Far too many people focus exclusively on retirement savings and don't take debt into account when doing their retirement planning. Mortgages, credit cards, and student loan debt are at the top of the list.
Yes, we said student loan debt. The over-60 crowd is the fastest growing segment of student loan borrowers in the country. Some of it is theirs. Old folks go back to school, too. Other loans belong to their children, but parents get stuck with them. (That reminds us: Call your parents if you can. They miss you.)
A good way to deal with credit card debt and student loans is to take out a debt consolidation loan. That will lower payments and interest rates, paving the way for a little more freedom. Mortgages are a bit more complicated. Let's review a few ways to deal with those.
Eliminate mortgage payments through downsizing
As you get older, you don't really need all that space. Granted, the backyard is nice when the grandkids come over to play. Of course, they aren't making the mortgage payment for you. By this time, their parents should have their own place. Flip the script and let them host for a change.
And then of course, there are the cats (or dogs). Condo complexes don't always allow them, so your options will be limited. Despite that, there's still plenty of pet-friendly options that will cost you a lot less than what you're probably paying right now. Find one of those.
Moving is stressful, but so is not having enough money to buy food. Mortgage debt isn't horrible when you're still employed. It's a lot easier to make more money when you're young. But most seniors need to live on a fixed income, and debt eats away at that very quickly.
Get a part-time job while you're retired
Okay, no one wants to work after they retire, but that extra debt isn't going anywhere if you're planning to live on Social Security alone. Taking on a part-time job isn't all that bad, provided that you do something you enjoy and don't overexert yourself. It could even be fun. Those greeters at Walmart look like they're having so much fun, right? That could be you.
The term "job," in this context, could mean a number of different things. There's the traditional route, which is to go to work for a company. That's a W-2 income, though, which could affect how much you get in Social Security benefit payments.
Another option is to start an online business. You could set up a freelance account and be a writer, photographer, graphic designer, or researcher. Imagine that: It's 2050 and people are working well into their 70s, leveraging the gig economy and the online skills they picked up throughout a lifetime of scrolling, swiping, and Googling.
You could also do the eBay or yard sale thing, buying items cheap and selling them for a profit. That can be enjoyable.
A few more suggestions before we go …
Regardless of how you do it, getting rid of debt before retirement should be a top priority. Like most things in life, it gets more difficult as you get older. The best move is to avoid taking on any new debt at least a decade before you plan on leaving the workforce.
Avoid letting student loan debt go into default. The government will decrease social security payments if that happens, compounding an already difficult situation. Transferring the debt into a consolidation loan can help eliminate that risk. Do it early so you can pay it off faster.
As a final note, keep in mind that it's not a terrible idea to sell your house and turn all your assets into cash. It may sound extreme, but many retirees do this, pay off all their debt, and put any leftover money into an investment account. That could seriously extend your runway in retirement.