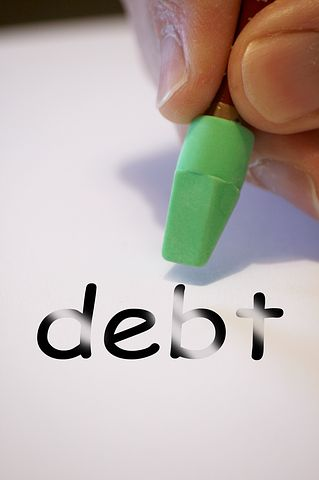 Let's face it; everyone enjoys shopping, even those who claim they have no interest in the matter. Shopping is indeed one of life's greatest joys and an excellent way to feel good for a while, until the credit card invoice comes anyway. You work hard all year round, and you definitely have the right to pamper yourself a little bit with that hard earned money. What better way to do that than to go and buy those lovely pair of shoes you've had your eyes set on for the past couple of months, or that new flagship phone you've watched review on for countless nights. Truth is, shopping is just fun, and it makes us feel excited in a time when a few things can. Yet, if you let yourself go, shopping can bankrupt you. This is why installments will always help you manage your shopping habits, and also avoid debt.
You pay little money
You have countless bills, groceries to buy, and kids' supplies to pay. By the time you sort your finances out at the beginning of the month, you find that you have little money remaining. Yet that should not impose a problem if you plan on buying anything through an installment plan. You divide the price of the item by 6 or 12 months –– even more in some cases –– and you find that the monthly amount you have to pay for the item is quite manageable. So regardless of how much money you have, you can still buy that new phone or laptop.
Better for online shopping
Fact is many shops try to lure customers by offering discounts on items bought online, especially if you pay via installment. So you could just as easily save some money on the item if you choose to pay via an installment plan. A buy now pay later policy in Clever Shop List would allow you to buy those on sale HP Probook 450 or the new google pixel 3 XL you've been eyeing but are too expensive for your budget for this month. It'd be a shame to miss on a bargain that saves you some bucks because you don't want to opt for the installment plan, which is, most of the time, the better option.
No interest rate
In the highly competitive markets that exist today, each company and provider try to up their game against their rivals by offering their customers better deals. What they do is they offer you an installment plan for say 6 or 12 months, and it happens to be interest free! So if you buy a $600 phone via a 6-month installment plan, you'll pay a $100 every month, with no interest. By the end of the 6 months, you'll have paid just the $600 without any extra charges, which is something really cool to consider, especially considering you won't go into debt to pay for the item.
Credit points
Plenty of installment plans out there require a credit card, and the more you use it for purchases like those, the more credit points you'll rack up. And those can be used in exchange for money or discounts on other products in the future.
Easier
At the end of the day, installment buying is easier and it saves you a huge headache. You don't need to pay bulks of money at once, and the amount you do actually pay every month is so little that you won't even notice it missing. You don't also need to go into debt or borrow money from anyone to buy something you really like that happens to be on sale, for instance. Installment buying just gives you more options and because of that, you sleep easier at night.