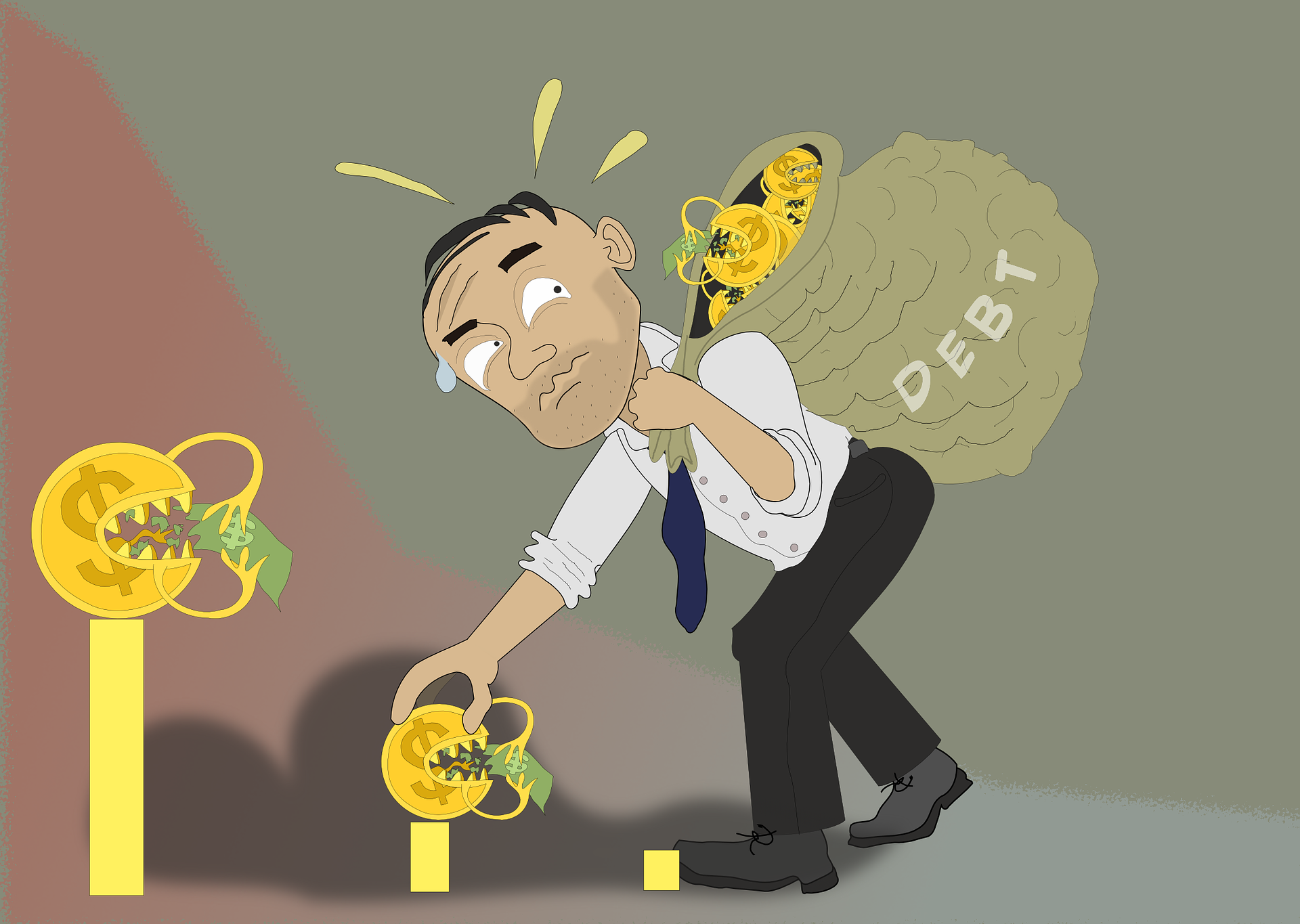 Many people get into debt trying to buy things they cannot afford. And that is not a bad thing if you can afford to pay the debt.
However, life happens along the way, and many people are stranded with loans accumulating interest, then it escalates to late payments and fines, and finally, they cannot pay the debt. That is the sad cycle of debt for very many people across the globe.
When all the money you earn goes towards paying off loans and credit card debt, it means that you have little funds left for life's necessities such as quality housing, food, and heating. That is the first step towards poverty. And it doesn't end there. Spending all your income on debt payments also means that you cannot invest since you have little spare cash left after your expenditure.
Investments have, for many years, been the best way to become wealthier, so when that is out of the table, your dreams for getting out of poverty quickly fall out of reach. However, there is consolation in knowing that debt doesn't have to doom you into poverty.
Debt education can help you not only get out of debt but also thrive and have enough to spend without taking loans. Here are some few reasons why debt education is vital.
It facilitates debt reduction
Debt education is crucial for people who are already in debt and are stuck. It can help them find ways to work with the income they already have so that they can pay their loans faster without working themselves to the ground.
Most people are stuck in debt because the enthusiasm with which they take a loan ends quickly afterward. When the time to start paying their loans comes, they have to rely on reminders to remind them that it's time. Debt education can teach them finance automation, which is one of the most recommended tools to use to make automatic loan payments with minimal effort.
It creates financially stable individuals
Responsible debt management is crucial for everyone.
Being able to pay off all your debts in time is a vital skill that debt education can teach you. When you don't have debt payments to worry about, you have some extra amounts of funds that you can save to use during an emergency instead of taking a loan. It also gives you enough money to spend and to invest so that you can increase your income avenues and remove the need for incurring debt whenever you need to make a purchase.
Eventually, financial stability can also allow you to be charitable with your finances since you've already secured your financial future. Contributing to philanthropic courses such as Yadezra.net can even allow other people to afford basic human needs such as food, water, and education.
It helps individuals improve their credit scores
Although debt has devastating consequences, it is not entirely wrong. It can get you out of a sticky situation, such as a medical emergency, very quickly. However, taking a loan during a crisis is only helpful if the credit amount is enough to cover a large part of the needed funds. That is why you need to build a healthy credit score.
Debt education can teach you how to ensure that you pay small debts in time so that your credit limit and credit score can increase as these two will be vital when you really need a loan. As a rule of thumb, avoid taking loans unnecessarily as the headache that comes with paying them is what often pulls people closer and closer to poverty.