Hi everyone! I thought I'd post an update about what's been going on with me, seeing as it's been a while.
During the last week, something pretty amazing happened to me and the hubby. Our collective savings hit the milestone level of £50K (around $67K USD in today's money), which was something we were aiming to achieve by November 2017, over a year on from now.
Our current situation seems so very different to how things were some three and a half years ago, when we were massively in credit card and loan debt by over £41K (approx. $55K USD today).
At that time in our lives, we'd been struggling with debt for 15 years and were barely surviving financially from month to month.
We were even in a debt management plan because we just couldn't afford to pay our debts in full every month.
If you'd have asked me back then if we could have cleared our massive debt in this short time and turned our situation around so that we actually had money, I'd have said it was near on impossible.
This is especially the case, given the fact that we were both earning a lot less than in previous years. Yet, with a LOT of determination and hard work, we've given ourselves a financial makeover!
So what's changed in our finances?
We've done quite a few things to turn our finances around during the last three and a half years. In a nutshell…
We cleared our debt in just 22 months through saving as much money as possible, making lots of cutbacks and putting a lot of effort into earning more money. We also received a PPI refund and we put every penny of it into paying off our debt.
Once our debt was cleared, we carried on living frugally and although we are a little easier on ourselves, we still put as much money as possible into savings. (Not investments, as we need access to the money soon – more on that shortly!)
My own earnings have gone up quite a bit since I first started this blog, which have helped with our savings goals. I make a living online, through freelancing and blogging. Because of my increased earnings, we've now got a point where we can save quite a bit most months, if we really put our minds to it.
Lastly, our old house finally sold this month and we received some funds from the sale to top up our savings. (We'd been renting it out since 2012 up until March this year.)
Time played a part in us actually having some equity in this house, as back when I started this blog, we owed as much on the mortgage as the house was worth.
Over the last few years, it's been a real struggle to afford the upkeep of the house and deal with the awful tenants we've had too. We've been out of pocket several times but there we go, it's sold now and we did get some money from all the blood, sweat and tears that went with it.
What will we do with our savings now?
We're planning to use our savings to put down a big deposit on a house of our own in the area where we currently live. We have our eyes on somewhere that would be affordable and we think we'd be able to buy it for a decent price.
We've been renting ever since we relocated in 2012 and we do want to buy our own place. The problem we've got though is that because of our debt management plan, it's tricky to get a mortgage without a huge deposit.
To be honest, we'd want to put down a big deposit anyway, because we'll end up with less mortgage debt and more equity.
Once we've got ourselves on the property ladder again, our goals will be to overpay our mortgage and invest money for retirement too. As much as I know I'll want to pay off the mortgage asap because I hate debt, I know it's equally as important to work on our goals for retirement planning.
Finally…
I wanted to share this achievement with you, because I'm hoping to inspire and motivate you if you're currently struggling with debt and wondering how to make things better for yourself financially. If this is you, please take a look at the paying off debt and making money sections of this blog!
The biggest takeaway from this post is that even though we finally became debt free, we didn't just rest on our laurels and relax.
We continued to work at our finances to try to make things even better than we thought possible. We're not rich, we actually earn pretty average salaries between us, but we make the most of our money as much as we can.
We don't fritter our money away on things we don't need. We don't buy anything that we can't afford. We do weigh up every purchase to see whether it's worth the expense. And we carry on working hard all the while.
So that's what's been going on with me – I'd love to know what's been going on with you lately! How are your finances stacking up?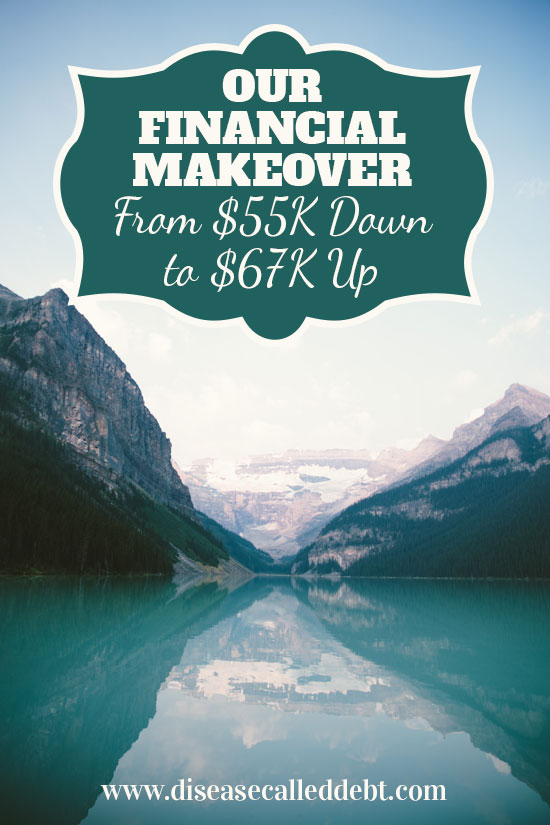 *Images courtesy of Unsplash with text overlay added.