Inflation in the UK has reached a 40-year high, with 68% of people more worried about their finances now than they were during the pandemic. Households across the country are struggling to afford basic necessities, such as utilities, food and fuel, and are looking for a solution to this financial crisis.
A recent survey we undertook with YouGov determined that UK adults are set to borrow £101.1 billion over the next 12 months in light of the cost of living crisis. Many people have very little, if any, savings to help them get through this period of high inflation, and if they've already made cutbacks, they almost have no choice but to turn to credit.
If you plan to take out a form of credit in the coming months, here's some guidance on how to do so responsibly to avoid putting yourself in a position of unmanageable debt.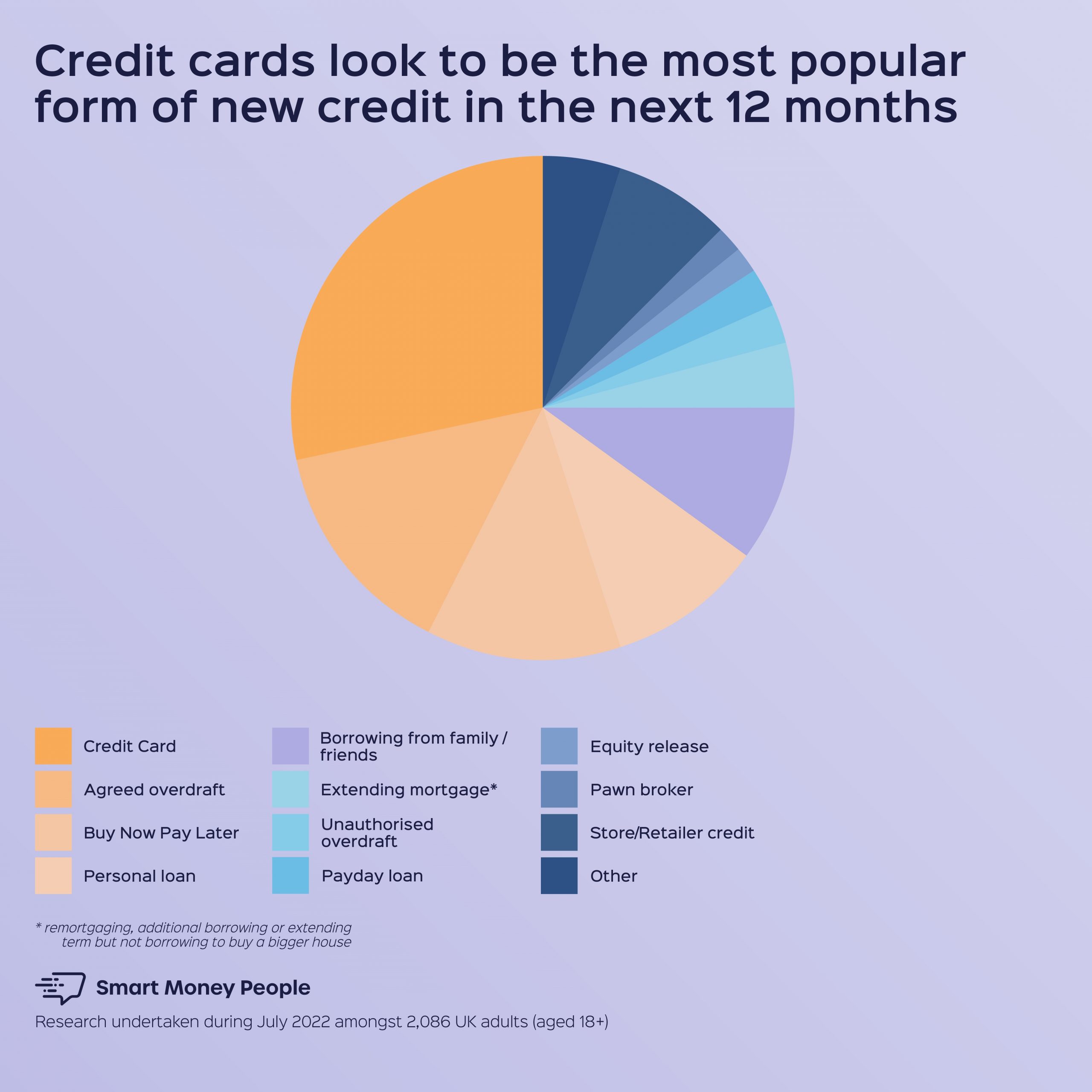 Find the perfect product
Thirty-six per cent of people are unsure whether they have the best financial product for their situation. With so many different forms of credit available, it's important to do your research and ensure that you have the best product for your needs and aren't simply taking the first offer you've come across.
Credit providers can give advice and guidance to help you select the right product for your circumstances. It can also be very beneficial to check customer reviews for each provider so you're aware of the providers that stand out for their excellence, and the providers with customer horror stories that you might want to avoid. Many companies make bold marketing claims, so it's important to hear from real customers to see if they truly live up to what they promise.
Borrow within your means
Credit is becoming widely available to most people, even if your credit score is lower than the average. Although this is a helpful lifeline for many, taking out a form of credit and missing repayments can cause more problems than it solves.
It can be tempting to immediately accept the highest sum you're offered, but remember that when borrowing large amounts of money, you will be paying interest on the full amount. Credit agreements are a long-term commitment, so in times of financial uncertainty, it's vital to only borrow what you need. If you plan to borrow in multiple forms, be aware that taking the maximum amount from one provider may limit what others will offer you.
With Buy Now Pay Later (BNPL) rising in popularity, 15% of people say they plan to use this method to borrow within the next 12 months. Some BNPL schemes do not carry out credit checks prior to the agreement, so it's easy to accumulate a worrying amount of debt very quickly through this method if you take out what you cannot afford to pay back.
Missing just one repayment can negatively affect your credit rating, making it significantly harder (and more expensive) to borrow again in the future. Always have a plan in place to meet the repayment terms prior to taking out a new form of credit. It can be helpful to set up a direct debit to ensure the payments are automatically taken at each due date, or at least set the required amount aside.
Understand the T&Cs
Every credit agreement you take out will have terms and conditions, varying across providers and credit types. It's vital that you fully understand all aspects of the agreement terms: how much you're borrowing, the APR (annual percentage rate), how long you will be repaying the money and how these repayments will be made. If there is anything within the terms that you do not understand, the lender will be able to explain these to you.
Keep an eye out for agreements that penalise the borrower for making early repayments. Although many providers will allow you to pay off lump sums earlier if you're in the position to do so, others will charge a fee. If there is any possibility that you may want to pay off your loan early, ensure that your provider will allow you to do so without extra charges. Different lenders use varying terminology for this, so look out for terms such as early repayment charge, early repayment penalty, early redemption fee, or similar.
Twelve per cent of people plan to borrow money from family and friends, rather than a credit provider. This may seem like a simple solution if you have people in your life that are able to lend the money, however, with no credit checks in place or legal repayment plans, it can be easy to find yourself in a position where you're struggling to pay the money back. This can lead to disagreements and arguments between families and friends. When borrowing money in this way, ensure that both parties have agreed on a set payment plan, so the lender can be confident they'll receive their repayments in an organised and timely manner.
Seek support if you need it
In life, things don't always go as planned and you may find yourself having difficulty making your repayments despite having picked a suitable credit plan.In these instances, it's important to contact the credit provider as soon as possible. This situation can be very stressful, however, if you do not inform the lender they cannot provide support.
The provider will work with you to find a suitable and affordable way to repay the borrowed amount, whether that's through extending the term of repayments to reduce the monthly cost, or moving onto a slightly different product or deal that'll make the repayments more manageable.
Jacqueline Dewey is CEO of Smart Money People, a financial services review site. All statistics are taken from a recent survey conducted by YouGov on behalf of Smart Money People.