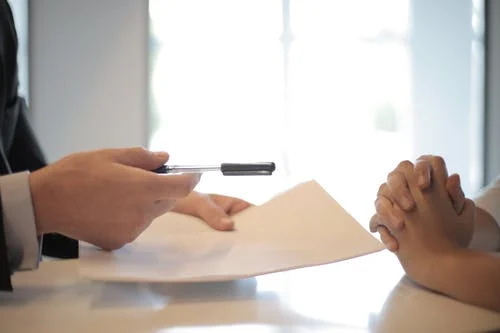 Knowing what matters most for your customers is critical to the success of any business. If you have found that your business has been starved of success as of late, you need to make sure that you are doing everything in your power to get back on track. One of the best ways to do this is to start again. Not literally, don't worry! We mean thinking about what your customers really need and want.
You need to find out what they think, what they want, what they don't want, as well as being able to measure their experience of buying your product and service. For example, for businesses selling smart life insurance, you need to figure out who is buying your products, and why. What do they care about the most? Is it price? Is it a certain term within the contract? Or, could it be your pay-out rate?
This is the only way you are going to design products that are useful, easy to use, and enjoyable to interact with. So, what are some of the most effective measures for determining what matters to your target consumer base? Let's take a look at the steps you need to follow…
User research and data collection methodologies
How you collect data will depend on what you want to know. This can take some time to develop, as can asking the right style of questions to the right people. This is why, when it comes to interviews and surveys, it can pay dividends to spend a chunk of your budget on a specialist agency.
Generally, there are two types of information categories: quantitative and qualitative. Understanding these and the information they could give is important at the outset of any survey or project.
To understand quantitative and qualitative research, consider these two questions:
Firstly,
How many people over the age of 50 use our website?
Secondly,
How do people feel about using our website?
To answer the first question, you would use a quantitative methodology. In other words, you want a figure. The answer to the second question is more opinion-based, and is known as qualitative research. This way, you will have a wide range of opinions, but you can also turn this into a quantitative process too.
For example, you could ask people to rate your website from 1 to 10, with one end of the scale being the worst experience to the other end being an exceptional transaction. You could then ask them for a comment, something along the lines of 'why do you feel this way?' or 'what can be improved?' and so on. This combines both research methods.
Therefore, when researching what your customer really wants and what matters to them most, you must determine what it is you actually want to know.
In most cases, these two formats and methods of gathering information and data are used together. It is not a case of picking one over the other. You can use both. The important thing to remember is this: how much information do you need when you ask a question?
Ascertaining the age of consumers, for example, can be a complex area: some surveys ask for dates of birth (do you need such detailed information?) whilst others ask users to tick an 'age category', e.g. are you aged between 34-44 years old?
Too much detail can bog a survey down; making it heavy and cumbersome, but not enough can render the whole exercise a step away from being completely useless.
There are other research methods that can be used aside from quantitative and qualitative. There is then attitudinal and behavioural research. This can be generalized by 'what people say' versus 'what people do'. In most UX studies, behavioural research will be used, but attitudinal research can also be useful.
Attitudinal data is heavily used by marketing companies and departments because it offers a method of measuring or understanding people's stated beliefs. Surveys with this approach can be beneficial in determining issues that are important to address.
However, behavioural research is vital, as it gives you the ability to understand 'what people do' with your service or product. A/B testing is a common example of this. With this form of testing, everything will remain consistent apart from one element of the website's design, allowing you to see the impact of your design choices on the behaviour of the user.