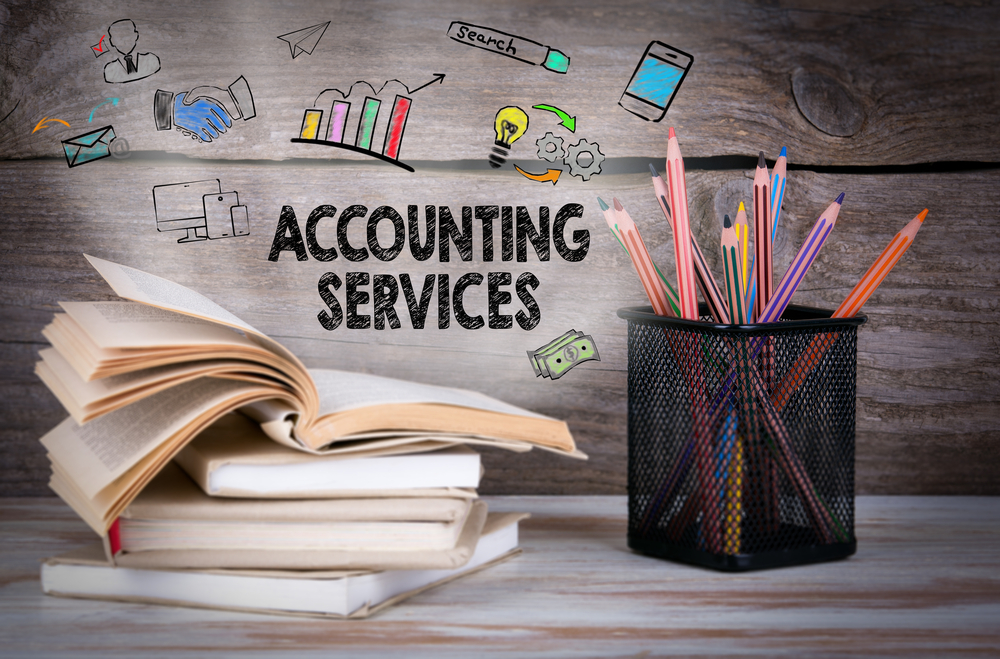 Having a debt while running a business makes everything seems uncomfortable and challenging to manage. Most business owners in Rochester take on debt because they want to scale their business and invest more. However, a looming debt, when not properly managed, can take away the joy of being an entrepreneur.
While debt can help you expand your offerings by purchasing more items, or putting up a new branch for your business, it has a dark side to it. What happens if you don't meet sales projections? It can be debt getting out of control, which causes more harm than good, and ultimately destroying what you've worked hard to establish.
If you think and feel that your debt is starting to become unmanageable, don't waste any more time and start looking for accounting services in Rochester to help you out. Once you choose an accounting service that may solve your financial problem, just visit their site and check on what they can offer.
If you're still having doubts as to how accounting services can help you get out of debt, below is an overview of the things that you can expect from them.
Proactively Manage Your Financial Information
As you start to organize your business, you have to make sure that you're not leaving small potholes in your financial information that would become a significant roadblock for you in the future. Proactively managing your financial information enables you to have checks and balances in place to ensure success.
Hiring accounting services in Rochester to help you proactively manage your financial information gives you the following benefits:
Create daily systems – This enables you to track incoming receivables and the outgoing expenses. With daily systems in place, you won't have to worry about problems with cash flow.
Avoid bad financial decisions – Many business owners make the common mistake of making financial decisions based on what they see on their current bank account balance. Basing your decisions on your bank account balance is a type of reactive financial management. The bad thing about reactive financial management is that you don't account for upcoming payments, so your account might end up overdrawn.
Proper management of your financial information goes a long way in helping you get out of debt. However, proper proactive management of your financial information is not an easy task to accomplish, so it's best to rely on the knowledge and experience of accounting services.
Create Your New Budget Plan
You can't make the debt go away just by simply ignoring it. Debt can be overwhelming, but sometimes it's just a result of an unoptimized or disorganized income that's not geared towards clearing your debt off.
Hiring accounting services in Rochester can help you create a new budget plan for more effective debt management. The accounting services that you'll choose will examine the current numbers that your business has and make an optimized budget out of it.
Here's the process that your chosen accounting services take in creating a new budget plan for you.
A bookkeeper identifies the total amount of your debt.
The accounting services will look into the current amount you're generating as income. By looking at your income, they would understand the current cash flow that you have.
They'd create a new budget plan and identify the monthly amount that you can use to pay off your debt.
Set A Target Timeline For Totally Clearing Off Your Debt
Once your hired accounting services, you can complete your strategy for debt reduction in the form of a budget plan since you'll now have the chance to estimate the timeframe of paying off all debt responsibilities that you have.
Plotting your "get out of debt" timeline in your calendar is a form of motivation and is also a way of measuring if you're doing things well when it comes to paying your loans.
By making sure that you stick to your timeline, and with the proper financial tracking from the accounting services that you hired, you can make sound financial decisions. The right financial decisions will increase the likelihood of paying off all your debt faster.
Conclusion
One of the common reasons why businesses and private individuals fail to get out of debt quickly is committing accounting mistakes. Hiring accounting services can help you manage your finances better, develop a debt reduction strategy, and set a clear plan and timeline of when to clear all your debts.
Don't make being debt-free more complicated than it should be. Get the help of accounting services to track your numbers and pay your debt in no time with the right strategy.