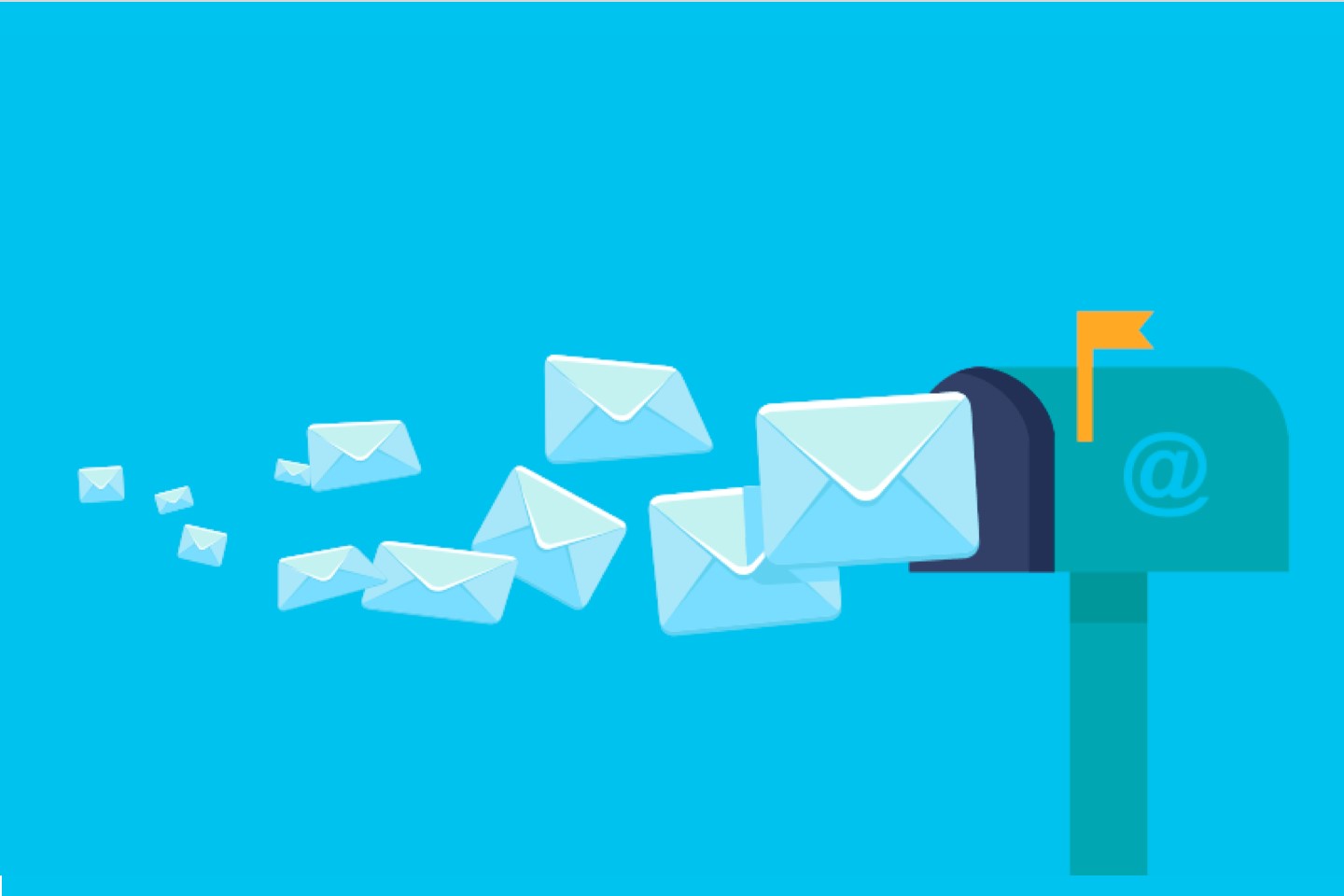 Are you upset about the low conversion of visitors and buyers on your website?
You have already optimized your texts, updated the design, and tested usability. However, no matter what you do, your conversion remains lower than the average in your industry, and you have unconsciously vague suspicions that your closest competitors are doing something better for you. In e-commerce, efficiency is very important – every unproductive waste of time and money throws your business one-step back. A simple way to increase it – marketing automation. Using it, you solve several problems at once and get more paying customers for less money.
What else can you do?
Apparently, your conversion depends little on your site, and is more related to what is happening (or not) at all after visitors leave your website.
Most visitors do not buy, visiting the first time on your site, because:
It is difficult to evaluate all the information provided in one session.
It takes time to form a trusting relationship that precedes a big purchase.
It is easy to forget about the company that the contact visited only once.
A convincing, personalized and time-honored automatic series of email letters, which is created by modern and best-developed marketing automation tools and techniques, can dramatically increase your conversion.
Here are 13 examples in which marketing automation can boost conversions—at every phase of the customer lifecycle funnel.
Awareness
At the early stages of B2B prospect engagement, it's important to create an incredible first impression.
Establish your brand as a reliable information hub that addresses prospect challenges. You will focus on creating marketing automation workflows that are designed to boost engagement and, as a result, boost conversions.
How does marketing automation work?
Here are three ways marketing automation helps you address the specific needs of consumers during the Awareness phase.
1. Welcome new subscribers
Marketing automation allows you to set the tone of an engagement by immediately welcoming new prospects. Remember to keep it short and engaging. Here are a few ideas to get you started.
A video welcome message from several of your team members
A personal greeting from your CEO
An overview of where to find additional information, including demos and case studies
You can also provide subscribers with the opportunity to further personalize their experience. Send a form that requests additional information about specific interests, company size, needs, job title, etc.
2. Recommend content based on subscriber interests
If you obtain a new subscriber through gated content, remember, they may be more interested in your site content than in your emails.
Show them the value of staying connected with your company. Create a workflow specifically designed to deliver more relevant content. This can include a mix of the following:
Industry-relevant tips delivered in email newsletters
Recommend reading, including high-performing blogs or other rich, relevant content based on the subscriber interests
Case studies based on clients in related industries
3. Build your brand's reputation
Marketing automation also boosts conversions by enabling you to build brand authority—a critical factor at the beginning stages of any Awareness campaign.
Build your reputation by delivering highly relevant, engaging, and well-researched content. You can do this through various formats, including blogs, white papers, videos, infographics, and courses.
Consideration
As with all phases of the buyer cycle, you'll want increased engagement during the Consideration phase. If prospects are continuing to engage with your brand, you have an incredible opportunity to gain conversions.
Here are three ways marketing automation can help you boost deeper engagements with your prospects.
4. Create a personalized experience
Nothing will turn off a time-constrained business prospect more than irrelevant emails. By setting up a behavior-triggered automation campaign, you can create a tailor-made, well-timed experience for your subscribers.
Instead of sending the same email newsletter to your entire list, marketing automation affords you the ability to respond based on specific behaviors, such as:
Downloading an ebook
Browsing a product page
Reviewing pricing
Attending a webinar
Requesting more information
The value of these types of triggered email campaigns should never be underestimated. While they may require more initial set-up time, the benefits can be significant. According to recent statistics, 77% of marketing ROI can be contributed to segmented, targeted, and triggered campaigns.
5. Nurture your leads
The ability to effectively nurture leads is another major benefit of a marketing automation campaign. You can deliver a customized experience that encourages prospects to move further into the buyer funnel.
It represents a win-win opportunity for your prospects as well as your marketing team. First, you're providing timely answers to pressing questions. Secondly, you're gathering data insights to indicate where prospects fall in the sales funnel.
6. Gain the ability to score your leads
Not all prospects are sales-ready. With that in mind, you must respond to each lead based on their relationship with you and your brand.
For years, some form of lead scoring has been used to determine which prospects are ready to buy. With automation, you have more accurate insights into your leads.
Use previous data to determine the right time to approach prospects. Certain behaviors can indicate when a prospect is ready, and they can also help you invest your time efficiently.
As a result, marketing automation offers an incredible opportunity. You can focus on prospects ready to pursue a sales conversion, all while giving other prospects the space they need to learn more about your platform.
Evaluation
Through the lead scoring system you've established, determine a time when you can invite your prospect to evaluate your platform or product.
Strategically use a mix of demos, case studies, and other similar content to arrive at this point. Marketing automation will automatically detect user behaviors that trigger engagement during the Evaluation phase.
Here are three key benefits of marketing automation at this point in the buyer journey.
7. Showcase relevant case studies/testimonials
By gathering more insights about your prospects, marketing automation can be triggered to deliver case studies and client testimonials at the ideal time. Prospect insights include their specific challenges, industries, and engagement behaviors.
Relevant case studies can build a case for moving forward with your brand as an optimal partner.
8. Send a relevant promotion
Marketing automation allows you to deliver promotion-free trials or discounts—when the prospect is more likely to find value in your solution.
An incentive could be the key to moving them closer to the purchase of your product/solution.
9. Invite prospects to a sales call as a next step
Choosing the right time to make a direct sales call is key to ensuring a conversion. It should be seamless—without missing a beat between the email engagement and a real conversation.
You don't want to turn people off by approaching them too early, but you certainly don't want to let these leads to go cold because the chance was missed.
Make sure your marketing automation workflow takes customer patterns into consideration. Use those insights to determine the ideal time for a sales rep to follow up with your prospects.
Make sure this workflow also sends an email notification to sales team members so that they're ready to quickly engage at the right time.
Purchase
Once a subscriber has made a purchase, further engage them through an immersive experience that shows you value them. The automated marketing campaign at the Purchase phase should be comprehensive, giving clients everything they need to understand where to go for help and support.
Even at the Purchase phase, marketing automation can help you gain more conversions. By building loyal customers, you can pave the way to upsells and referrals—the key to building a solid foundation for your company.
Here are a few ways marketing automation continues to convert—even after consumers have purchased your product/solution.
10. Welcome new customers to your community
Invest as much effort into new customers as you do into new prospects. Develop a welcoming automation workflow that introduces them to your community and solution benefits.
It should be designed to solidify their decision to choose your brand as a partner.
11. Provide guidance
To ensure your new clients are getting the support they need, send content discussing purchase benefits. This can include tutorials, training sessions, guides, updates, and client webinars.
It also should include a summary of the many ways they can reach out to you for information and troubleshooting.
12. Retention
Don't make the mistake of neglecting customers who have been around for a while. They are the foundation of your business.
Automation will ensure that you're supporting the needs of long-term customers. Develop content that helps them find solutions for the more advanced business challenges they may be encountering. Also, periodically send customer satisfaction surveys to gauge your performance.
With numerous triggered campaigns designed to focus on your subscribers' interests and, more specifically, their behaviors, you have the power to quickly respond to them naturally, with highly relevant messaging and content.
13. Upsell
Your prospects will have ongoing challenges—evolving with the demands of their industries as well as the need to continually improve their processes and offerings. Be prepared to help them make those adjustments with more advanced solutions or products.
Develop workflows that provide your clients with the opportunity to upgrade their solutions and/or services.