Many business owners have to deal with loans at one time or another to keep up with business commitments, payroll due dates, and ongoing operations. A loan can definitely be helpful sometimes, but it is also important to meet its repayment deadlines. Having a strategy to pay off all your company's debts while sustaining its operations is crucial. Below are five ways you can decrease your debts and increase your profits.
Pay Off Business Loans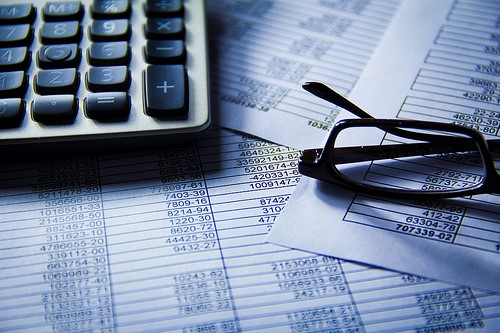 The best way to deal with a loan is to avoid signing up for one. If it is too late, then you'll need to create a repayment plan. Start by reading all the terms of your loan in order to understand all your obligations. If you cannot pay off your loan, then it is best to contact your lender, as he or she might have another payment schedule for you. Lenders can sometimes cope with a reduced payment, and they can also offer refinancing options that may come to your help.
Set Up a Merchant Account
While setting up a merchant account may require you to pay fees, it could still be useful. With a merchant account, you can not only accept credit and debit card payments from your customers but also accept payments in different currencies. Giving customers more payment options will eventually increase your revenues. In addition, customers can pay you online without having to meet you in person.
Focus on an Outstanding Customer Experience
The customer is always right. Even major and international enterprises do their best to focus on the best customer experience, and that is mainly because of competition. Well, humans are social creatures by nature, and when they encounter an outstanding experience, they often tell their friends and family about it. Whatever your business may be, a good customer experience can enhance your reputation and increase your sales.
Reduce Business Expenses
There must be some ways to reduce your daily business costs. You can start with selling unnecessary office equipment. Many companies, for example, prefer to use digital forms and documents in order to save on ink and paper costs. In addition, because of competition, service providers give their customers many chances to negotiate for better prices. Whether it is your internet service provider or your merchant bank account, make sure to get the best deal.
Follow a Business Budget
Having a business budget is always helpful. Besides helping you pay off all your debts on time, it also shows you where you can increase your revenues and cut down on costs. Once you have a detailed business budget, it becomes easier to set up a future plan. Planning ahead will help you keep up with the changing market conditions and set aside money for emergencies.
Setting up a merchant account and following a business budget will help you increase your revenues and pay back all your debts. Moreover, you can attain your business goals through proper planning and management of business loans, reducing business expenses, and focusing on customer satisfaction. Feel free to share your ideas or feedback in the comments section.