In these turbulent times, having a retirement investment portfolio comprising only stocks, paper assets, and bonds may not offer you the protection you need. If you want to strength your portfolio and create stability, you should diversify. Although stocks and paper assets may remain stable during the time the economy is strong, when it crashes, they can be worthless. On the flip side, investing in silver consistently outperforms the other asset classes in times of volatility and crises. IRA approved silver should be produced by an accredited manufacturer, refiner, or assayer, or a government mint. It also should meet a fineness level of not less than 0.999 percent. Before you invest in a silver IRA, here are five things to consider: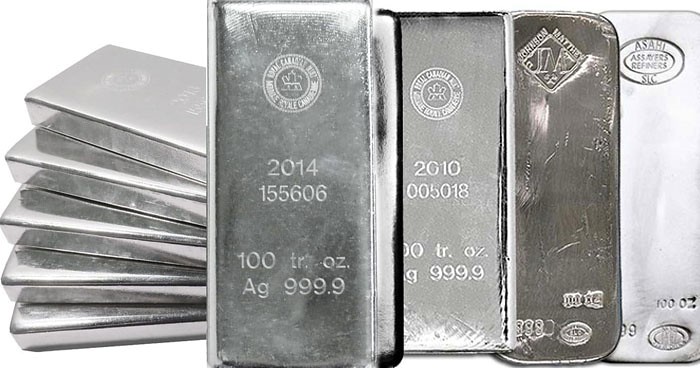 1. Do Proper Research
Due diligence is a crucial factor when investing in IRAs. An account holder needs to research and understand their IRA investment. You need to know what your IRA invests in as well as the applicable rules attached to the asset. You have seen coins or bullions being advertised, so it is your responsibility to determine what assets hold in your IRA- is it the American Eagle Bullion Coins or it is Johnson Matthey Bars.
2. Which Metals Dealer Do You Engage With
After you have identified the bullion or coin type to hold in the IRA, you need to find a trusted metals dealer. It is the dealer who sets the price that your IRA is going to pay for the silver. You need to find out the charges the dealer imposes and ensure you agree on a fair price. It is important that you ask questions and gets clarifications on anything regarding the investment you don't understand. Check any reviews about the dealers and see what other investors are talking about them. Avoid dealers that have negative reviews because you could be the next victim. A silver IRA is a valuable investment you should safeguard by taking all the precautions when choosing the metals dealer.
3. Find out More about Depositories
Question the dealers on their procedures and any specific depository they might want you to store the silver. Depositories are essential when purchasing physical bullions to hold in IRA. The depository needs to meet the regulations set by IRS or it should be held within a non-bank trustee. In choosing a depository, you need to look at the geographical location- is it close to the place you reside in case you want to personally view the silver? Sometimes, you might want the silver to be held at offshore depositories.
4. The Types of Storage
Each storage has its own policies and you need to understand them. In addition, you should look at the insurance they hold. There are two kinds of storage in a majority of the depositories – commingled and segregated. Commingled storage is a vault holding metals owned by numerous owners while segregated storage is a locker system used to place the silver separated from other precious metals within the depository. In segregated storage, the coins or bullions placed are the exact ones removed from the depository, but in commingled storage, the coins and bullion bars removed, although they possess the same value as those deposited, they might not be the originally stored ones.
5. The Pricing
The price tagged on the storage facility is another thing to consider. Prices can vary from hundreds to thousands of dollars. You need to discuss with the depository and silver IRA custodian about the storage price. Find out how the fees are assessed – is it quarterly or annually? Are the fees adjustable based on the value of silver held or are they fixed? It is paramount you learn more about the fees attached to the storage for your silver and ensure it is affordable and manageable. Higher prices can take a huge slice of your returns, but you don't want to risk your investment by going for cheaply priced storages that don't offer the security and protection you need for your physical silver bullions and bars.
Generally speaking, investing in silver IRA is a great way of diversifying your portfolio. You don't have to put your eggs in one basket by investing in only one class of assets. Precious metals can offer a safety net for your financial investment. Although it requires comprehensive research to identify the right dealer, storage options, pricing, and the right silver metal asset – coin or bullion bar, once you have invested, it can give you greater returns. Your retirement funds are much more protected when you diversify and invest in silver.