Never lend money to a friend, if you do lend money to a friend, you should be prepared to lose the money or lose the friendship. The advice not to lend money to a friend is bitter pill to swallow and it negates the very essence of the "a friend in need is a friend indeed" saying. However, it is hard to ignore your emotions and refuse to lend money to a friend. This article seeks to help you make logical personal finance decisions by giving your three reasons you should think twice before you lend money to a friend.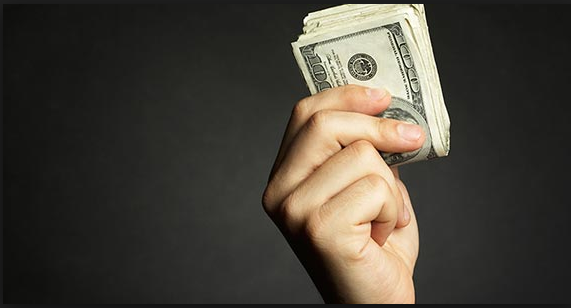 Getting your money back might be much stress than it is worth
In most cases when you lend money to a friend, it happens in informal settings and it is unlikely that you'll have a written agreement to document the loan. The borrower usually states how long it would take him to repay the loan and the lender will agree irrespective of whether it is convenient or not. There's also usually no mention of interest payable on the loan and penalties in the event of a default in the repayment.
The open-ended nature of the loan makes it less of a priority for the borrower to repay because "Jim will understand." The lender however may find it hard to ask for repayment even when he is in dire need of the money because he wants to avoid awkward social encounters. Hence, you could start having feelings of resentment when your friend offers to pick the tab when eating out with a group of friends while his debt to you remains unpaid.
You'll unintentionally encourage bad financial habits
The fact that a friend is asking you for a loan suggests that they are unable to get loans from conventional funding sources. It is either they have bad credit, they have too much debt already, or they don't want to commit to signing paperwork that will put them under a legal obligation to repay the loan within a specified timeframe. There's a reason your friend can't get a loan from conventional sources and if they are really your friend they'll think twice about placing their financial burdens on you.
If you really want to help them financially, advise them to consider applying for personal loans, they can always find a personal loan irrespective of their credit score and creditworthiness. Better still, encourage them to take personal finance classes, financial education classes, or go for debt counseling.
You may not be able to afford the loss of the money or the friendship
Sometimes, it may not be smart to lend money to friends if you have financial obligations that could hurt your credit if they fail to repay their debt in good time. If you are in the same social circle as your friends or if you have similar spending habits, you might be close to having money problems of your own if your friends already have money problems.
However, if they don't repay the money in good time, you could run into financial troubles and destroy your credit. If you mount too much pressure on them to recover your money, your friendship with them will be strained and you'll be left with one (or more) less friend(s).
Here's how to help a friend with money troubles
If you really want to help them with money, take a critical look at your finances to see how much you can afford to give them as a cash gift. When they ask you for a loan, tell them that you don't lend money to friends as a matter of principle but you'll gladly GIVE them a certain amount to help them along. For instance, if they ask for a loan of $1000, you may offer them a cash gift of $100.
If you think a cash gift might be awkward, you can "give them a job" such as accompanying you to see a client so that they can "earn" the cash gift"
If they are truly your friend, they'll take your gift (or job offer) graciously (or they might refuse) but they won't be asking you for a loan again. By the way, if they stop being friends with you because you refused to give them a loan, you may want to take the time to ask yourself if they were really your friend in the first place.