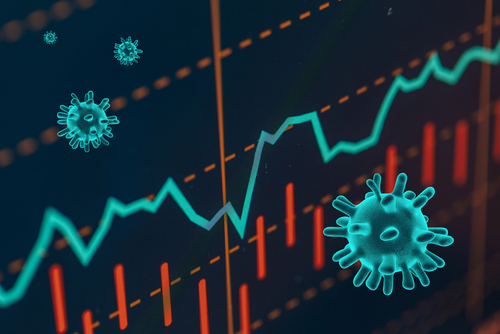 Because of the coronavirus, many have lost their jobs. Small businesses may not be able to re-open after this crisis. 3.3 million Americans filed for unemployment benefits. Many are struggling to survive with the virus in their system every day. Although America might have fallen back into a recession, at least there are things that people can do in the meantime to pull themselves together. Here are some tips for those that are financially impacted by the COVID-19.
One suggestion is to borrow money to make ends meet. There are some banks that will help people in this crisis. Discover, Citi, Chase, are just a few examples. Another option is for people to use installment loans during a work furlough. The availability of these loans varies from state to state but they generally consist of small sums of money provided by various lenders. There are also organizations and agencies that provide financial relief to small businesses struggling during these uncertain times. Economic Injury Disaster Loan program and SBA Express Bridge loans are just a few for small businesses.
Although there is a large number of people applying for unemployment benefits, there is still a chance that an individual might get the opportunity. The first step is to apply for unemployment benefits through your local state unemployment office. The second step is to get in touch with three prospective employers every week. The third step is to keep searching for jobs at the local WorkSource center. Every state and county has different rules and regulations which will apply. This is the most simple way of applying for unemployment benefits.
There are other options for earning supplemental income on the side. There is an assortment of "side hustle" opportunities currently available. Depending on each person's individual talents, they can be a writer, online tutor, Uber or Lyft driver, virtual assistant, or doing other tasks such as TaskRabbit or ClickWorker. Although many tutoring jobs require a degree, there are some that don't such as teaching English to foreign students. Another side job would be grading homework and also proofreading. If someone is more into delivery and has a car, they could do DoorDash, Uber, Lyft, Postmates, or Zum where the driver takes kids to and from school. Although schools will be closed for a while, there might be plenty of opportunities with Zum because parents would have to go back to work and might not be able to take their children to school. It's good to get a head start on finding something.
In the meantime of either applying for benefits, finding a side gig, or borrowing money, there is one more solution for people out of work due to the coronavirus: reducing the household expenses. There are easy ways to accomplish this besides couponing with a bunch of paper coupons, or setting up a garage sale that may not attract too many people. Here are some easy ways to reduce household expenses. The first one is to cut back on unimportant bills that an individual may not need. Reducing the phone, internet, or cable package would help. Another way is to cut back on eating out at restaurants as that can add up very quickly. Also reducing any insurance packages may help as well.
Hopefully, these ideas will help keep Americans financially afloat in this crisis. By reducing the monthly bills, cutting back on eating out, applying for benefits, borrowing money, or finding a side supplemental income position whether online or in-person will help any individual sustain their income. There are many more ways of saving money and plenty of side gigs online and in person, these are just a few ideas to get someone started.