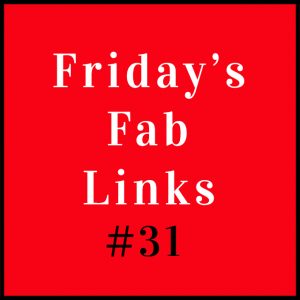 Happy Friday and welcome to the 31st personal finance blog roundup post! How's your week been? This week both the hubby and I have been busy side hustling. We've been making Tour De France celebration bunting to sell on eBay in a bid to capitalize on the upcoming Tour De France which starts in our hometown of Yorkshire in a few weeks time.
Amazingly, we're having some success with this little side venture and our home has been a hive of activity every evening this week knocking out our fabric creations!
We're not making an absolute fortune but this is extra money we're making in our spare time from home instead of sitting in front of the TV all evening, like we were doing a year or so ago. How things change and I for one am GLAD.
This particular side hustle has reminded me how important it is to look out for opportunities like this to make money selling (and making in our case) things that people actually want and need. I'm also making a little money from freelance writing at the moment so all in all, I'm very happy with the side hustling right now and I'll be reporting on our progress at the end of the month!
Here are my favourite personal finance blog reads from this week:
Nikki at Debt Busting Chick wrote a post called Still Living With Parent in Your Twenties. Nikki explains why she's living with her mum, the pros and cons of doing so and how she is saving money to pay off her debts.
Are you a debt buster / money saver who's cut out cable TV? I cut the cable cord ages ago to save pennies. (I still have Netflix but it's just £5 per month). Could you go further and cut out TV altogether? E.M. from Journey to Saving offered her perspective on this in her post: Forget Cutting Cable, Why Not Cut TV?
If you're looking for beauty products on a budget, why not try Coconut Oil? Girl Meets Debt explains the many uses for Coconut Oil as a beauty product, which could not only leave you looking fabulous but leave you a little bit richer too. You can read her post here: Beauty on a Budget: 5 Uses for Coconut Oil.
Cat Alford published a really helpful article over at Young Adult Money called What You Should Do After a Job Interview. She has some great tips on how to make an impact with your potential employer after the interview has taken place.
Grayson Bell wrote a great post called Letting My Indulgences Get the Best of Me over at Frugal Rules this week. Grayson explained how he'd been overindulging without thinking, only to find that he'd spent quite a bit of money in the process. However, he 'fixed' this by putting the same amount into savings!
Lastly, if you're looking for ways to save money, check out this post by Mark at Money Saving Dude: 50+ Money Saving Tips from Some of the Best Personal Finance Bloggers Today. Lots of really great bloggers have contributed to this list so it's well worth checking out. Thanks to Mark for putting this resource together!
In case you missed any posts from my site this week, here they are:
*Shameless Plug* Before you go, I'd really love it if you'd like my Facebook page please? Just hover your mouse over the Facebook icon here on the left. 🙂 Hope you have a great weekend everyone!