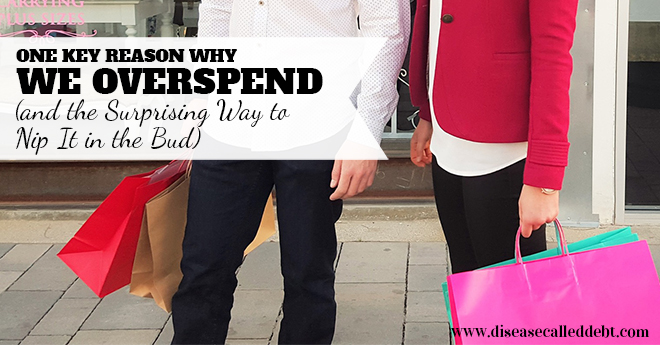 Today's post is an insightful read from guest contributor, Katharine Di Cerbo, on the topic of overspending and psychology. 
Have you ever had the overwhelming urge to buy the right clothes, take the right vacations, and own the right technological gadgets even when you knew you really shouldn't be spending so lavishly?
Of course you have (we all have)!
For me, these overwhelming urges to wear out my credit card have most recently come up around outfitting my new apartment in Italy.
You see, just last week I moved to Italy from Germany. In the past 3 years I have also lived in New York City, North Carolina, and Indiana (all for my husband's job)!
And while the moves have been fun, life expanding, and great for our future, to my financial terror each new move has also instigated an overpowering nesting instinct in me to create a "proper" home.
Obviously doing this repeatedly in new spaces with different decorating "needs" and beckoning odds and ends gets expensive, fast. Factor in an overseas move, and forget about it – each new home has meant spending inappropriate amounts of money on recreating a space that fits my "standards."
Because of these costly and seemingly unrelenting impulses, I've been doing a lot of thinking about what exactly my standards mean to me. Why do I feel this overpowering draw to spend more than I really should in a temporary home environment (not to mention neglect productive work in the process)?
Some of it is obviously practical in nature – having things situated for convenience, especially considering I work from home, is important to living productively and happily.
But I also have to confess that a lot of my home-goods hoarding comes down to trying to calm various fears about keeping up with society and feeling a part of it – fears that I know deep down can be addressed without spending buckets of money.
The Psychological Basis of "Keeping Up with the Joneses"
If you recognize this behavior in yourself, then you probably know on some semi-repressed level that you're falling victim to "keeping up with the joneses."
Each new pair of spring shoes, each new technology impulse buy, each new home decoration, feels compulsive because we want to make sure we don't get left behind.
But why? And from what?
One of my favorite ways of looking at this is through the lens of what some economists call "signaling" because it is so insightful.
Essentially, the theory goes, we want to keep up with the joneses because doing so signals to other people that we share the same values and belong to the same social group (or it allows us to pretend that we do anyway!). We all badly want to feel a sense of belonging with other people we admire, and this sure feels like a powerful way to achieve that end.
It's also very efficient, at least in terms of time – when we meet a new person who shares our style or our affinity for the same travel experiences, we definitely feel some kind of initial connection to them within a window of a few seconds. They've "signaled" to us that there is common ground to be shared, and we want to explore a friendship.
Fortunately, looking at our spending impulses this way means there is no longer a need to berate ourselves for our "materialism" or our "conspicuous authenticity" – we can recognize the legitimate need underlying our compulsive purchases and work to meet that need in a way that doesn't require spending money.
How to Feel a Sense of Belonging Without Buying Stuff or Experiences
The way to get a sense of belonging without paying for the shortcut of signaling is to take the direct route – cultivating meaningful relationships the long way.
But that sounds so obvious so why don't we do that in the first place? Under what circumstances does it seem appealing to buy our way into the club instead of organically earning the membership?
My theory is that we go for the "fit in quick" approach of purchasing the signals about our status and values when we are in some kind of flux in our lives, especially when it involves a disruption of our core social support systems.
A new school, job, or a breakup can all cause us to want to take the quick and dirty route by purchasing the little symbolizations that we deserve to be accepted by the people we'd like to befriend.
When I reflect, I know this was definitely true for me each time I moved to a new place and had to start all over with friends – without my conscious awareness, suddenly my home became super important to me because I imagined inviting new friends into it and entertaining them with all of my favorite foods served on pretty dishes.
In contrast, if I had been able to invite my lifelong friends over to each new apartment, I wouldn't have thought twice about serving them delivered pizza on a fold up table and chairs! – I would have known they'd support and love me no matter the state of my apartment.
The secret then, is to invest energy directly into meaningful relationships instead of indirectly into signaling and hoping that it gets us some love.
On my most recent move to a whole new world of people, this has meant resisting the urge to create the perfect home in favor of inviting new people I meet out to coffee, where I can talk about my interests to a real person (and learn about theirs) instead of displaying little clues I hope they notice.
Prioritizing low-cost yet meaningful conversations, then, can both save us money and give us a better shot at getting what we're really after in the first place when we make impulsive expenditures – feeling valued, understood, and like we belong.
______________________________________________________
Author Bio: Katharine Di Cerbo loves helping people move past distrust, awkwardness, and even abject cynicism to build truly nourishing relationships – the key to long, happy living. Take her Make a Friend for Life in 2 Weeks Challenge to up your friendship game and start feeling amazing faster than you ever thought possible.
Did you like this post? You might also like the following: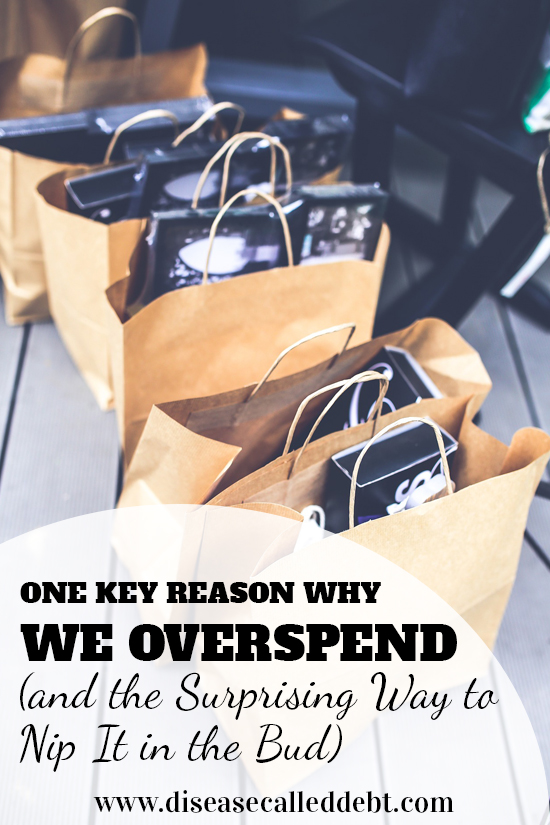 *Images courtesy of Pixabay with text overlay added.