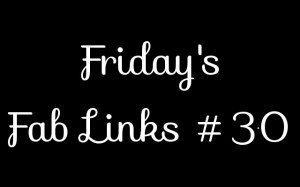 Happy Friday! Welcome to the newly redesigned Disease Called Debt! It's been a bit of a headache getting this sorted so I'm glad it's now switched over! If you see anything not working on the site, please bear with me on it as I'm still making tweaks. If anything is dreadfully wrong, please let me know!
I hope you like the new design. I wanted something that sums up the way I see our own debt situation – bold and serious with an edge. I also hope to get a professional logo designed in the next few weeks. I have tried to get a proper logo before now but I've never been happy with the result so I've just made do with my own creations!
I've wanted to change the design for some time now but held off due to lack of funds. This redesign didn't cost too much after all, just £25 for a new theme which I've altered because I already had Genesis installed on another blog of mine. Plus a little more for a couple of plugins I wanted and also some additional costs for technical support. 🙂
Because I didn't want to disrupt the existing website, I tried to redesign the site in a sub folder so I could take my time over it. I ran into some major problems trying to make it live and I got my fingers burned using someone from Fiverr to help me. I now also understand why it's much better to get a design you're happy with sooner rather than later! There's too much risk if things go wrong for a start.
Thanks to Jeremy at Modest Money for his advice which probably stopped me from having a meltdown. Also thank you to Grayson at Debt Roundup for his expert technical assistance and I would definitely recommend him to anyone who needs help with WordPress.
Managing Debt with Kids Part 2
I'm writing over at Debt Advice Blog today for part 2 of my Managing Debt with Kids series. This post focuses on making the most of family life whilst in debt, including family budgeting and making sure the kids don't miss out even though money is tight. I hope you'll head on over to check it out!
Personal finance blog roundup – Friday's Fab Links
It's been a while since I did a personal finance blog roundup post, so I've been busy reading blogs this week as well as redesigning the site. Below are links to just a few personal finance posts I've enjoyed!
Father's Day is looming and if you're running out of ideas of what to get your Dad this year you might want to check out Laurie's post over at the Frugal Farmer. She shared some Great Father's Day Gift Ideas.
Student Debt Survivor hosted a really good guest post by My Money Design called How to start saving for retirement at 30 years old. This article contains some great advice, starting with deciding what you actually want and need for your retirement.
Pauline at Make Money Your Way posted her May Blog Income and Stats Recap. All I can say here is WOW and she is an inspiration. This is proof that money can definitely be made by blogging!
Sara at Debt Camel posted a really helpful article called How does a DMP affect your credit rating? As you know, we are in a debt management plan, albeit one that we are now managing ourselves. This post is very useful for anyone considering entering into a debt management plan if they are struggling with repaying their debts.
I've been enjoying reading a relatively new blog called How to Save Money. There was a great article on the site this week called Saving Money on Vacations with Staycations. Staycations aren't just about staying at home to get the house type jobs done instead of going on holiday – if you plan them properly, you could actually end up with a very relaxing break!
By the way, if you haven't already seen the Modest Money Top Finance Blogs list yet, I recommend that you take a look (and if you're a personal finance blogger you can get your site added). It's a handy place to visit if you're looking for other personal finance blogs to read but you're not sure where to start.
I hope you all have a great weekend and that you enjoy the above links!