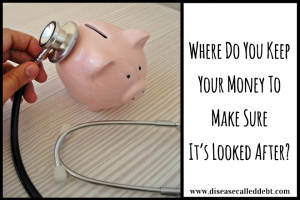 I'm working with Scottish Friendly today to bring you this post which explains what a mutual organisation is in the finance sector and how they compare to big high street banks.
If saving and investing is high on your list of priorities like it is for us, it's great to know that we all have a choice about how and where our hard earned cash is looked after and managed here in the UK. We could put our money into a big traditional high street bank (usually a public limited company) or into a mutual organisation for example. But what's the difference between these financial institutions?
Mutual organisations exist for their customer's benefit
A mutual is an institution owned by, and run for, the benefit of its members rather than being controlled by greedy sales-driven shareholders. Mutuals within the finance sector include building societies, banks, friendly societies, insurance companies and healthcare providers. The members of a mutual are their customers (savers and investors) and employees.
Most mutuals have been around for a good while and they operate through ethical practices based around working for their members. Unlike big high street banks, they don't need to pacify their shareholders so profits are generally reinvested for the benefit of their members. Anyone who is a member of a mutual is entitled to have a say in how the organisation is run and they'll get the chance to vote at important meetings like an Annual General Meeting (AGM).
An example of a mutual is Scottish Friendly, they provide a range of financial services to their members including savings and investment plans. Scottish Friendly is currently undertaking a deal to double its assets under management to around £2billion, by buying out Marine and General Mutual – the oldest surviving British company currently on record.
A lot of money is invested with mutuals across the UK – together they manage over £95billion in assets, equating to more than 25 million customers. Globally, the combined turnover from mutuals is equal to the world's 10th biggest economy (according to The Mutual Manifesto).
How do mutuals compare to big high street banks?
Although banks must answer to and pay their shareholders, many are able to offer an extensive range of financial services including mortgages and saving accounts with competitive interest rates. There's no doubt that they have made some big blunders with customers in recent years but they still frequently launch new products and services to try to win us over.
Banks help the economy by using our money to create money, for example through loans. According to the BBA (the UK's leading association for the banking sector); banking has become the UK's biggest export industry, allowing us to enjoy an array of imports at affordable prices (such as smart phones). In addition, big banks contribute billions of pounds each year into public services.
Wherever you decide to put your money, it's good to know that you have a choice in the matter. By finding out more about the establishment that you'll be investing in, you can make sure your decision reflects your own personal values.
*Image courtesy of Flickr