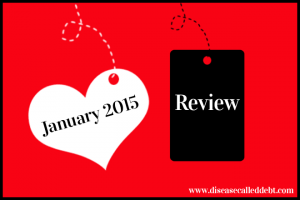 As January is now over, I thought I should probably post a little update as to what I've been up to lately. Last month was really busy work wise and full of changes too as I've now become a full time freelance writer and blogger!
Some of you may know that I recently ran a part-time childminding business from home so I could work around my daughter. I did this for a couple of days per week when my little girl was home with me and on the other days (when she was in nursery) I did freelance work online. It was all working well but I must admit that towards the end of last year, I exhausted myself and ended up getting quite ill for a few weeks through catching a simple cold which turned into a series of chest and sinus infections.
Anyway, whilst I was off ill, I had some time to think about my work situation. I had been working most weekends and evenings on my freelance jobs and blog for around a year as well as those days in the week that I already mentioned above! I did this because I needed to earn as much money as possible for debt payoff but also because I enjoyed it! With that said though, I felt I should try to get a little time back in my life for me and my little girl before she starts school next September.
So I made the decision last month to give up the childminding business and focus on freelance writing. Of course after I made up my mind, I panicked about earnings and set about getting in as many freelance jobs as possible, hence why I was super busy last month!
I managed to get some more freelancing work in through oDesk and wrote a number of medical related articles for a doctor over in the US. It was really nice to write about something different! But because I needed to spend quite a bit of time doing research, my hourly rate ended up working out quite low so unfortunately I won't be carrying this particular project on into February.
I'm still doing some website rewriting work for my neighbour which is going brilliantly, hopefully this work will last until March all being well. I wrote an eBook about debt and some blog posts for a client which was good fun. I also helped a friend put an eBook on Amazon and she ended up paying me for my time! In addition, my own eBooks generated a nice royalty payment in January (for sales back in October).
So all in all, it was a pretty good month in terms of earning extra income! We were able to put another £900 into our house deposit fund, which now stands at a total of £3537. Our emergency fund has increased a little to £2509 as well! I can't tell you how good it feels to have some savings and no credit card or loan debt to worry about!
In February, I'm going to be looking for more freelance jobs and also spend time working more on my passive income streams. I want to get another eBook on Amazon and also work on another blog that I've had for a long time which is related to crafts. I hope to be able to film some craft video tutorials and put them on YouTube with a view to monetising them through Google Ads in the future. The only thing is that I don't have much traffic going to my craft blog right now which isn't helped by the fact that I don't update it often enough! So I need to put some time into this to get it off the ground.
How was January for you?