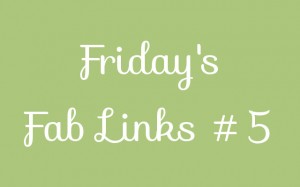 Happy Friday! I hope you've all had a great week? It's been a really busy one for me this week and I've not managed to spend as much time blogging and reading other blogs as I'd like (sigh).
But I still managed to read some fantastic posts when I did get a little time to catch up on reading!
These are my favourite personal finance reads from this week:
I do love reading about how someone is making a ton of extra cash. Daisy from Add Vodka managed to double her income using side hustles this month! Read her post here – How I Doubled My Income Using Side Hustles.
Holly at Club Thrifty wrote a post about A flashback to a workaholic past and it reminded me of when I used to be in a similar position. There are definitely more important things than work. 🙂
Laurie at The Frugal Farmer motivated me this week with her post on Planes and Perseverance. Sometimes, we struggle to achieve what we want to do and it doesn't help when other people around us are waiting to see if we fail. We have to believe in ourselves to succeed. And succeed we will!
I very much enjoyed reading Canadian Budget Binder's post on How to Lose a Guy in One Date. It took me back to my free and single years and how hard it was to find the right person!
Eva at Girl Counting Pennies wrote a thought-provoking post on Are you living the life of your dreams? Too often, we are bogged down with the daily grind and actually finding our dream again can be a battle, never mind actually living it! Thank you Eva for inspiring me this week!
Have a great weekend everyone!
To recap, my posts from this week are:
Other related posts: