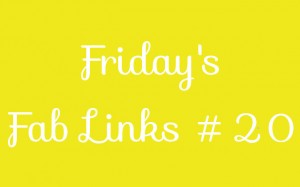 This week I thought I'd get started on one of my financial goals for 2014 – saving more for retirement. The hubby and I do have a rental property (which is mortgaged) by way of an investment but to cut a long story short, it doesn't make us much money at all and won't for a long time.
That's because of the way the property market is here in the UK – the value has decreased quite a bit since we purchased it! To be honest, it's a bit of a headache and I'm also worried about possible tax implications in the future but I'll save all that for another day I think.
Anyway, I was thinking that we shouldn't put all our eggs in one basket as the property that we have will definitely not provide enough of a return for us to retire on. We knew that of course but up until now we decided to worry about that later.
Well, later has now arrived, so I've spent some time researching what options were available to us to begin saving more for our future. The hubby doesn't have a work pension and I'm self employed so from what I can tell, we'll have to start a private pension of some sort.
I then came across this article by Money Saving Expert which explains a lot about pensions here in the UK along with how much we should be putting away for retirement. According to this, we divide our current age by 2 and then take that figure as a percentage of our pre-tax wages to put away each month. So for me, I'm 33 – divide by 2 = 16.5 and that will be the percentage of my wages to put away.
Here's the slight problem I then ran into. If I were to put this amount away and my hubby did the same, we would have no extra money whatsoever to pay off the debts. In fact, if we were to put this percentage of our wages into a pension, there's a good chance we may struggle to pay bills or indeed feed the family on occasion.
Ever had a double kicking yourself moment?
I did when I worked out these figures. I could have double kicked myself for getting into debt in the first place. But there's no point going down that road as I've already kicked myself enough times over the years and I know now that it won't get me anywhere!
The hubby and I need to talk further about all this but I suspect we'll try to put a lesser amount into retirement savings and focus on debt payoff. Although saying that, the hubby thinks we should just focus on getting rid of the debt once and for all first. Either way, with a bit of luck, the debt will be gone in a couple few years and we'll be able to increase our savings then.
What would you do? Say you had a ton of consumer debt to pay off but you know you also need to save for retirement? Any advice greatly appreciated!
Here's my fab links to great personal finance reads this week:
Charles at Getting a Rich Life wrote a great post called Why do you choose material items over your loved ones? Charles explains the importance of changing your perspective on 'buying things' – how experiences go much further by way of memories than material items which often get forgotten about after a while. If you're in need of motivation to get out of debt and your finances in order, head on over to check out his post.
Have you got an emergency fund? If not, you might want to think about getting one once you take a look at KK's post over at Student Debt Survivor. After reading about how You need an emergency fund when your furnace dies, I think I'll be topping mine up in the near future!
Girl Meets Debt outlined her 2014 Debt Repayment Plan and explains how she's been able to accelerate her debt repayments in the last year. I'm sure GMD will be just as successful in paying off debt in 2014 as she was in 2013!
Laurie at The Frugal Farmer wrote a really motivating post on What to do when you wake up to find yourself deep in debt. This happened to me this time last year so I can definitely relate to how this feels! Laurie describes some important steps to take to turn your situation around.
Pauline at The Savvy Scot has put together a brilliant month long financial bootcamp specifically aimed at UK readers which is well worth a read if you're looking to overhaul your finances this January. The first post in the series outlined a check up for your utilities and bills; the second was a guide on how to lower your debt payments and the most recent post in the series so far explains how to refinance your mortgage to get a better deal.
Michelle over at Making Sense of Cents had another jaw dropping month in December as she managed to rake in $12,160 in December Business Income. How awesome is that?!
Have a wonderful weekend friends and I'll be back on Monday!
Related posts:
Image © A Disease Called Debt