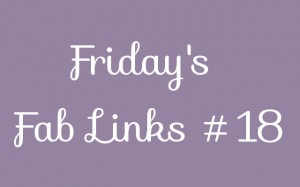 Happy Friday everyone! Hope you've had a great week? Mine's been good although I'm looking forward to the weekend as usual! I'll be spending most of this weekend working on my Christmas Money Making Challenge by getting started with listing items on eBay.
I still haven't decided what to sell though! Usually, I aim to list clothes, shoes and gadgets but I've already sold most of my wardrobe that I don't wear and we don't really have any gadgets these days.
I do have some of my daughter's old clothes which I might consider parting with. We were thinking about saving them in case we have another baby in the future but at this moment in time, we're not planning another! I can always buy stuff on eBay in the future should we decide to grow our family. So I might sort out my daughter's wardrobe and put some pretty mix and match outfits together to sell rather than selling items separately.
I don't think it's a free listing weekend but I'm going to get started anyway as time is ticking on and I want to make sure I clear enough extra income for my Christmas shopping fund! I tend to start my items off at 99p on an auction which means cheaper listing fees and from my experience encourages more bidders. This strategy can backfire though as some items may end up selling for just 99p! So its a case of choosing which items to start off at this low price carefully and hope that potential buyers will bid up the price.
Onto the main feature – here are my favourite fab links from this week!
Claire from Ready for Zero wrote a great guest post over at Modest Money: Top 10 Reasons You Will Get Out of Debt This Year. If you're ready to tackle your debt but are still feeling unsure about things, Claire suggests some key motivators for tackling debt such as eliminating those high interest charges and getting a support network to back you on your journey to debt freedom.
Canadian Budget Binder published a great post on How to keep the romance alive on a budget! Mr CBB suggests that it's the little things that count and also outlines some great ideas for spending quality time together on the cheap.
Girl Meets Debt has been busy hosting her brilliant new regular feature 'Debt Confessions'! There are so many interesting and brave stories being published every few days on her site so it's well worth looking back at all of them but one that stood out for me this week was Little Miss Money's Story.
Budget Blogess is a new blog that I came across this week and I think it's fab! Michelle outlined 13 Nasty Little Financial Habits to Drop in her post that I could really relate to. I've definitely been caught up in quite a few of these habits from buying a new car instead of used; frittering away my money away on alcohol or lottery tickets over the years and not learning properly about money. Yup, I got a high score on this list.
Shannon at the Heavy Purse wrote a post on How to Develop a Gratitude Mindset in Kids. Shannon shares great advice on how to go from entitled to grateful by acknowledging our own good fortune, sharing, and appreciating what others have. She really is a guru on how to address important money matters with kids. I'm definitely planning on instilling this mindset in my daughter from an early age!
Have a great weekend everyone and I'll be back on Monday!
Posts I've written this week:
Related posts:
Image © A Disease Called Debt