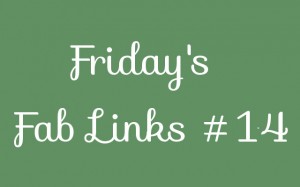 Happy Friday everyone! Hope you've had a good week? We have – the hubby and I enjoyed our fourth wedding anniversary – it's amazing how quickly the time is going! I'll always remember our wedding day as one that was exciting, fun and romantic. 🙂
We involved our family and friends in the proceedings as much as possible. Some family members played the role of our witnesses, some friends did readings whilst others played music and sang our first dance song as part of the evening entertainment. We also had another talented friend make our lovely wedding cake. It really was the perfect day for us, one that was a long time coming given the fact that we'd been together for nine years prior to our wedding day!
I feel that the hubby and I have been through a lot already in our relationship and we seem to develop a stronger bond as the years pass. I hope I won't be making anyone feel queasy by getting all soppy here but I just wanted to write a little message for my hubby who will be reading this: thank you for everything we've shared together from the bottom of my heart. x x x
I'll now move on to some personal finance fab reads from this week!
Kyle from Rather Be Shopping wrote a brilliant guest post over at The Frugal Farmer's blog this week – An Old Farmer's Words to Live By. Kyle shared some great quotes from his Dad and Grandfather and we can use the lessons here in a lot of situations in everyday life.
Glen from Monster Piggy Bank posted: Experiencing Life After Debt. Glen is in a position now where he has done so well with his savings and investments that he could technically pay off his mortgage and be 100% debt free! However, Glen could bide his time and continue to invest for a while longer. I'm not sure what I would do because the thought of being mortgage free is just amazing! What would you do?
Lyle from The Joy of Simple shared his inspiring views in his post: Reader Q&A: On Courage And The Road Less Travelled! Lyle explains that by having courage, following your heart and not worrying too much about what other people think, you can actually choose to live the way that you want to.
Holly from Club Thrifty wrote a great post on Things Adults Have to Pay For That Kids In Their Twenties Don't. This post made me laugh because it's just so true! I remember realising that I was becoming an adult when I started buying 'real furniture' and enjoying going out with friends for 'real food' rather than McDonalds!
Andrew from Living Rich Cheaply asked the question: Why Aren't You Saving For Retirement? I was just about to mentally answer "Because I'm busy focusing on paying off consumer debt," when I got to the section about compounding. I have a rather weak plan in place for retirement at the moment so this is definitely something I need to pay some more attention to!
As always, have a lovely weekend and I'll be back on Monday! 🙂
Posts I've written this week:
Related posts:
 Image © A Disease Called Debt