We all work hard for our money, which is why it's important to invest it wisely. Of course, finding the best investment rates and maximising your returns is essential, but where's the best place to start and how can you get more from your hard-earned cash?
Before the recession hit many people relied on savings accounts to give their income a boost, but when the Bank of England interest rate fell to an all-time low of just 0.5 per cent other options such as investing in funds and chancing the stock market became increasingly attractive. Of course, investing in stocks and shares isn't straightforward as there are lots of things to consider but by placing your money into a fund or buying a share or multiple companies you could potentially yield high returns. The key is to not put all your eggs in one basket as by owning a tiny portion of many different businesses you don't rely on the success or failure of individual companies and therefore lower your investment risk.
The market is constantly changing too, so a previous good performance and high return rate is not a reliable indicator of future success. That's why it's a good idea to seek help from financial investment companies who endeavour to work out where your money could do well, according to your preferences and attitude to risk.
With this in mind, let's take a look at some of the investment services on the market that we think are among the best.
Nutmeg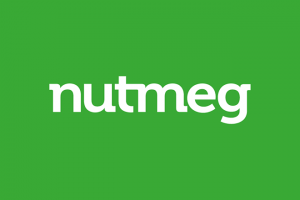 If you want to invest your money but have no idea where to start – or no inclination to suss out the market yourself – there could be help at hand with Nutmeg – one of a few savings and investment management services that have recently sprung up that will do all the hard work for you.
Basically, you tell Nutmeg about your attitude to risk and how long you'd like to invest for and they will then build and investment portfolio tailored to you and manage it as the financial markets ebb and flow, making all the investment decisions on your behalf – this is known as a discretionary service. As Nutmeg is aimed at people who don't have massive wealth all you need is £1,000 to get started. Nutmeg has a stocks & shares ISA and they are soon launching a personal pension.
So, how does it all work? Well, once you've filled in your profile and Nutmeg has an idea of the sort of investor you are, they'll put your money into a number of stocks, shares, commodities and bonds. Much of this investing will be done via exchange traded funds (ETFs) which are basically a cheap way to invest in a particular asset class. So you could be buying an ETF that is invested in London's FTSE 100 index, or an ETF that is invested in physical gold.
Moreover, Nutmeg's website is extremely easy to use which could explain why they've won multiple awards, including Euromoney Awards 2014 Innovations in Wealth Management Technology.
Here are some of Nutmeg's customer reviews:
"Nutmeg have taken away the burden of managing my money. I feel safe. With Nutmeg, I have an expert investment team." — Fergus, chartered accountant
"They give me absolute trust that they're on top of my finances — as much as I would be if I was managing it." — Helen, managing director
"Nutmeg really called out to me. I felt it could offer a better return on my investment, in a way that suited me." — Darren, business consultant
"I'd given up ever findingprofessional support I could have faith in again until I came across Nutmeg." — Nilmini, senior manager
Fidelity
Fidelity is an American multinational financial services cooperation and one of the largest mutual fund and financial services groups in the world. They offer a range of financial and investment solutions and have a large and growing customer base.
Fidelity appeal to a wide range of customers, those who want professional fully-managed services and those who prefer to manage their own investments. They are also one of many to offer compelling ISA deals when the traditional 'ISA season' comes round every February-April. It's well worth checking out the deals they are running at this time of year before committing your ISA allowance to one provider, alongside the other big names in the industry.
Here's what some of their customers say about the services they offer:
"I have been dealing with Fidelity for over 20 years now. I have never had an unpleasant phone encounter with a rep. They have always "come through", no matter how much time it took, or who they had to consult with, to get the job done. As far as the research goes, it's great, and the online interface is very easy to use. There have never been any errors made regarding any of my transactions or paperwork. While Fidelity is always "there" for you, they are never intrusive or trying to "sell" me something. I have no complaints!"
"Very low cost for a fund!"
"In the five years I've been a customer, I've had to contact their customer service line a few times. Every time I've called I've gotten quick responses and was able to resolve my issues quickly. Pros of Fidelity: Great pricing on trades, and free trades on select ETFs – the free trades are great when you are dollar cost averaging; Fidelity's iPad app is great and much better than the iPhone version; large selection of their own funds available commission free; can purchase brokered CDs and corporate bonds; if you own a Fidelity Visa credit card your cash back is directly deposited into an account."
Barclays
Barclays Bank notoriously offers a wide array of services including saving facilities and investment options. They allows you to buy a stake in your choice of UK-listed companies. But why invest in stocks and shares with Barclays Stockbrokers?
Well the consensus is that you can make informed decisions by making the most of Barclays' exclusive economic analysis. You can also keep up to date with the ever-changing market by reading daily market and equity news as well as enjoying online commission rates of £5.95 per deal.
If you're prepared to manage your own investments and keep track of the global markets, Barclays is a popular choice. Barclays has also been praised by customers for allowing them to tailor their investment strategy in advance to suit their wants and needs.
Barclays have had by far the most investment customers in the UK for a long time now and they are starting to change their services as the raft of new online investment companies began to grow and forge a new way of managing your savings.
Here's what some of their customers have had to say about their services…
"I've been with Barclays Stockbrokers Share Dealing service for a couple of years and they are everything I wanted out of this particular service. They have an excellent customer service team who work with you to get the account set up. I had to transfer quite a lot of shares over to them and they were excellent in ensuring I had filled in the crest transfer forms correctly and letting me know when they had received all my certificates. The web-site is excellent with some really useful features for showing your balances. When it comes to buying or selling it always manages to get me a great price and as I work in the same industry I can easily check to see how good the price was at the time of my deal. They also have loads of alerts you can set up to monitor prices. I also like the fact that if you deal once a quarter them you don't pay any service charge which makes it's very cost effective."
"Fast deals with little commission paid, can't ask for more."
*Image courtesy of Flickr