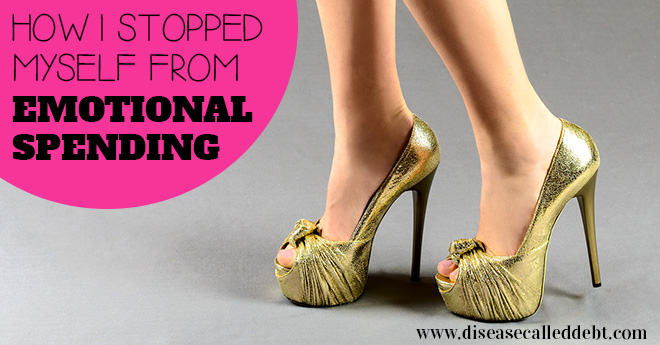 What is it about weddings and hen (bachelorette) parties that make us feel like we have to spend a fortune just to be part of them?
Recently, I very nearly let my old ways of handling money creep to the surface. That familiar urge of needing to spend money to make me feel better almost had me, but thankfully, I managed to get control of my senses and do some damage control before it was too late!
Here's what happened…
My best friend's wedding
My bestie is getting married soon and she wanted me to be part of the hen party celebrations, which took place last weekend. I knew it was going to be expensive, so I mentally prepared myself for the cost of the hotel, hen party activities and dinner.
Side note – the dinner was a murder mystery activity and we had to get into the character of various celebrities – I was Britney Spears! Couldn't resist naming this post after one of her biggest hits!
Aside from those costs, I also anticipated that I would need to spend money on an outfit, since my regular attire consists of jeans and wellies most of the time (I live out in the sticks).
So, I paid for the hotel, activities and dinner in advance (£180). Then about a month ago, my car broke down and my house sale (for my rental property) fell through, leaving me with a big bunch of bills to pay. Needless to say, the last thing I should be doing right now is spending more money.
Emotional spending almost got the better of me
Well, hen party was all booked and I was really looking forward to it. That is apart from this sinking feeling I was getting in the pit of my stomach when I thought about the money I'd already spent – and what I still needed to spend on an outfit.
I knew I didn't really have anything suitable for the activities we were doing and the night time party itself. I worked out I needed a complete outfit, because everything I had in my wardrobe just didn't go together well enough for an outfit.
I did have one going-out top which was silver but that was at least 7 years old and it was more of a t-shirt affair than a dressy top. And I had one pair of gold and sparkly party shoes that would do. A clash at best – and only half an outfit!
I've got to admit, I was really worrying about what people would think of me. There were some old work colleagues going to this party that I'd not seen for a long time – people whose opinion used to matter to me. I've definitely grown a little older, wider (not necessarily wiser) and out of touch with fashion since I last saw them.
At the end of the day, I just wanted to feel good about myself and my crappy wardrobe was not helping matters. A new complete outfit with co-ordinating jacket would surely solve this feeling of insecurity I was experiencing!
Even though I felt guilty at the thought of spending money that I really needed for other things, I spent one miserable day (and I mean MISERABLE) dragging my little girl around the shops with me.
I searched for the perfect outfit and nearly fainted at the price tags before finally buying a plain pair of black jeans/trousers that were in a sale at £28.
Then thankfully, my senses kicked in and I gave myself a slap around the face (mentally of course – I was in public after all).
I was spending a gloriously sunny Saturday doing something I hated (shopping and spending), instead of enjoying quality time with my daughter and doing something we both loved.
I no longer am that spendy person I used to be!
I realised that even if I did find the perfect outfit to make me feel better about myself, I would be feeling horribly guilty afterwards for spending money when we've had a few financial setbacks.
And in the grand scheme of things, I was going to be spending money for the sake of just ONE night. The night wasn't even about me, it was about my lovely friend!
I don't think I'll ever quite stop feeling insecure about some things like the fact that I'm getting older and less fashionable than I used to be. But these days I am able to recognise that these feelings are a result of my own low self-esteem.
Did I want to spend money that I really needed for other things to satisfy my own self-confidence issues? Would getting a brand new outfit REALLY make me feel better? NOPE!
What I did instead of making that emotional purchase
I cobbled together an outfit using the black jeans I got in the sale, my silver t-shirt top and gold sparkly shoes. Yes, I decided to ignore the clash and figured that I would be spending a lot of the night sat down with my feet under the table.
And I then I did one more crazy thing. I asked for help. 
I emailed one of my friends and asked them if I could borrow a jacket. I was a bit embarrassed but I tried to ignore how I was feeling. My friend came back and said, "Of course!"
So I went out last weekend to celebrate my friend's hen party and I wore my cobbled together outfit. I didn't look amazing but I wasn't turned away at any bars. No-one stared at me as if I was dressed in bin bags, even if I didn't feel all that glamorous.
And you know what? After a few glasses of wine, I totally didn't care what anyone thought about how badly my silver top and gold shoes were clashing.
I was just enjoying spending time with my friend and celebrating inside that I didn't waste my money on an outfit I probably wouldn't have worn again!
Can you relate to my experience of spending out of desperation? Tell me in the comments below!