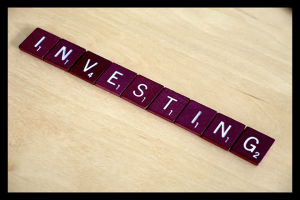 Everyone is looking for a way to get wealthy quick. This includes those who like to invest in stocks. Unfortunately, not all investments are created equally; this is especially true when it comes to binary options. Though binary trading seems to come across as a respectable and highly reputable form of financial investing, it still attracts the same type of people who gamble online.
With its promises of up to 85% profits returns, its no wonder why binary trading has experienced an ample amount of success, with the number of Google search engine hits increasing by the minute. Here's how it works: You're given the ability to predict the movement of various assets; you then invest a certain amount of money; if your prediction comes true by the time the contract expires, you get back your investment back plus profits you made; if your prediction is false, then you lose your investment.
While these websites promote these investments as controlled risks, the underlying principle still remains– it's low cost, big gains motto makes it clear that this can be considered as a form of gambling. Lets take a moment to discuss four elements that make binary options a risky business.
Addictive
As with any form of gambling, binary options trading can be addictive. Addiction takes place when there is a lot of stimulation provided by a certain activity. When this activity is done over time, an individual has the ability to become physically or psychologically dependent on it.
It is usually called an addiction if a person seeks out the activity in spite of the fact that it is in some way physically harming the person or imposing a negative impact on the individual's life. Studies have shown that over two million individuals have already managed to meet the criteria in order to be diagnosed as pathological gamblers.
The word "addict" can seem a little over the top for some, but for those who are susceptible to uncontrollable behavior patterns, money ventures can easily become addictive. Addiction comes in many forms, and with an investment like binary trading where low risks and high gains are promised it's very easy to conceive that it would be easy to become an addict. The amounts that an individual chooses to invest into a certain stock may be small, but the total can add up quickly if several trades are within the span of a day. It would not take very long for things to spiral out of control.
Inconsistent
As with any form of gambling, binary options trading offers very little predictability. The term variable ratio reinforcement is defined as never knowing when you are going to win which makes the payoffs very unpredictable. Of course, your possibility of actually winning can be extremely appealing. However, is it really worth the risk?
Those who are skilled in investing in stocks are familiar with the idea of trying to determine the future values of a particular company's stock. Your returns depend solely upon how well you are about to predict these particular values and trends. However, binary options trading is not like most forms of financial investing.
Instead of allowing the participant to predict how well a company will do within the next few months, it shortens that amount of time down to a matter of minutes. No one, no matter how much they know about the stock, can consistently determine what a commodity or stock will do within a small period of time. The successful prediction of a future price usually yields significant profit. Will Sony shares go up or down in the next 15 minutes? Unless a major announcement is made about the company, we cannot predict that.
What's unfortunate is that a lot of binary options brokers and affiliate websites claim that it's extremely easy to make money in binary options. For example, this article about making money in binary options claims that everyone can win if only a few strategies and tactics are followed. If it really would be this easy, then why isn't binary options trading the newest major hit on Wall Street? – Why is it that only remotely legit and borderline shady offshore companies offer this form of investing?
"You Can't Beat The House"
As with any form of gambling, the odds are highly in favor of brokers. The more you invest, the more chances you have to gain a profit. The less you invest, the less of a chance you have to turn a profit.
Though the growing competition from the brokers who are attempting to win your business has improved the odds recently, with the common payoff ratio being 70% (including a 15% rebate), traders still need to win 55% of the time in order to just break even.
No Regulations
In the United States, stock markets get regulatory oversight from two government bodies: the SEC and the CFTC. Both of these bodies have similar goals: to ensure investors and traders receive adequate information in order to be able to make decisions and also to prevent abuse and fraud. However, not all financial trading systems are registered with these commissions.
It's very important to note that binary options trading websites are not under any regulations. This means that an individual's interests are not being protected by any securities commission. This basically makes it a free for all for those who have the intentions of taking advantage of participants. This is one of the main reasons it should be considered to be a risk.
In Summary
Even though binary options trading can seem like a profitable investment, it is a risk that many may not be willing to take. Its promises of being able to take part in something that is low risk and highly profits make it addictive. The terms of investment demonstrate how difficult it can be to predict trends and turn a profit. It can cost you more than you started with just to simply break even. Also, the fact that it is unregulated makes predatory practices inevitable.
In short, it all comes down to what your intentions are. If you have some extra cash that you would like to spend and desire to play a game that involves taking chances with hit-or-miss outcomes, then binary options trading would be an ideal option.
However, if you are more interested in finding a system in which to invest that will hold steady for quite some time, then this system is not the one for you. Binary options trading is a gamble and though the investment is low, it involves very high stakes.
*Photo sourced from Flickr