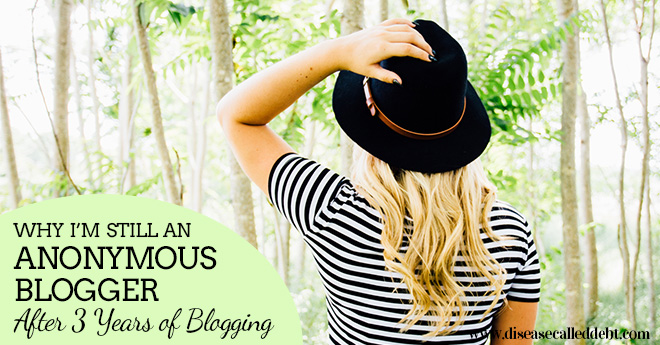 When I first started this blog, being anonymous was really important to me. To be honest, this blog would never have been created if I couldn't have done so anonymously.
I wanted a place to pour out my thoughts and feelings about the impact debt was having on my life and I didn't want people I came into contact with "in real life" to know about it.
You see, I had developed a sort of pretence that everything was fine in real life, when really I was struggling to survive every month financially. When you pretend for so long, it's difficult to make an about-face and let the people you love know that you're in trouble.
This wasn't helped by the fact that I used to feel embarrassed about our debt problems. I had a low self worth and felt like a failure a lot of the time.
There's no way I would have felt comfortable enough to bare all about my debt problems on this blog if I knew there was a chance of my old co-workers seeing it, or family members or even friends. It's just how I felt back then.
That's why I started out as an anonymous blogger, but after becoming debt free and turning my life around, I still choose to remain anonymous. Here's why…
Why I still blog anonymously
I'm no longer embarrassed about the debts I had – one of the first things I learned through blogging was that I definitely wasn't alone in my struggle.
I feel the opposite now actually – really proud of what I've achieved and glad to take some positives out of being in debt. I no longer feel like a failure and I feel much better about myself now that I've taken control of my finances and turned my life around.
But I'm still an anonymous blogger. Anonymous to a point at least. You know my first name and you might know whereabouts I live in the UK. You know I'm married and I have a daughter. You know what I do for a living and what I want to achieve in my life. You even know the full extent of my income each month and how I earn it!
In fact, the only personal information I haven't shared in my blog is my surname and a profile picture – although I know that some of you will know this anyway as there are ways and means of finding this type of info out!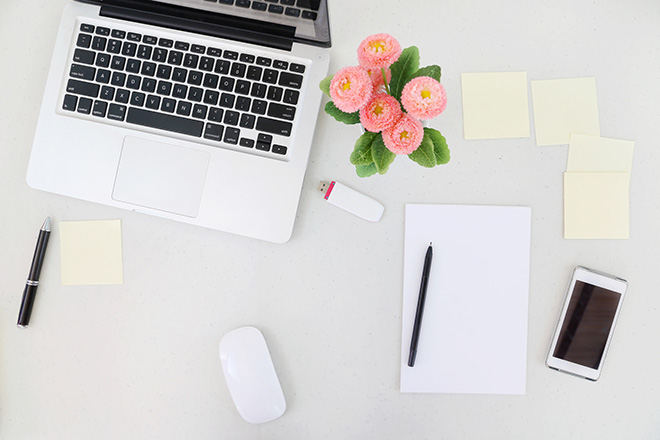 The reason I remain an anonymous blogger on the whole though is because in doing so, I feel like I can be totally honest with you in the posts I write. From how much debt we were in, to how we paid off our debt, to how much money I make online – I can share my thoughts with you openly.
In real life, I'm very much a private person and an introvert. I don't really like being the centre of attention and I keep myself to myself. My family are private people too – it's just the way we are. I'm aware that some of the information I share on this blog could affect the people close to me – because some of what I write relates to them too.
For example, it's not just my debt problems I've shared with you. They were my husband's problems too. I've written some pretty personal posts about our finances and our relationship before – even about the state of my mental health.
There are things I've shared here which I wouldn't feel comfortable talking about even with the people who are closest to me. I've worn my heart on my sleeve here on this blog.
My husband has his own business which is quite high profile in his industry and if he was to be recognised, well… I'm not sure how that would affect his work. It might not affect it at all, but I don't really want to take the risk.
I guess what I'm saying is that being anonymous allows me to share my personal thoughts and detailed aspects of my finances without impacting anyone in my day-to-day life.
Can I still be a successful blogger whilst being anonymous?
This is the question I constantly ask myself. Everything I've read about professional blogging points to being open and honest – so that you can connect with your readers and be taken seriously.
One of the first things you "should" do as a blogger is write your About page and stick a profile picture up on your blog so that readers can connect with you.
Well, it took me about 6 months to write an About page and after 3 years, I still don't have a photo. Yet, I still feel as though you, the reader, can connect with me here. I hope you know by now that I'm a real person!
I've found that I've managed to grow my blog even though I'm anonymous. I'm able to make money from this blog and it's an important income stream for me.
There have been a few times where being anonymous has held me back. For example, I've been invited to go on TV on occasion to talk about personal finance and my experiences. So far, I've declined, for all of the reasons above.
But can I still be successful? Yes, I think so. There are other anonymous bloggers who have totally made it. Take J Money for instance, founder of Budgets are Sexy and Rockstar Finance. Whenever I doubt what I'm trying to do here, I always look to him as inspiration – he's one of my blogging heroes.
It's harder to be successful when you're an anonymous blogger, but definitely not impossible. I'm not sure whether I'll "come out" properly on the blog at some point in the future, but at the moment I'm happy as I am!
What do you think about blogging openly or anonymously?